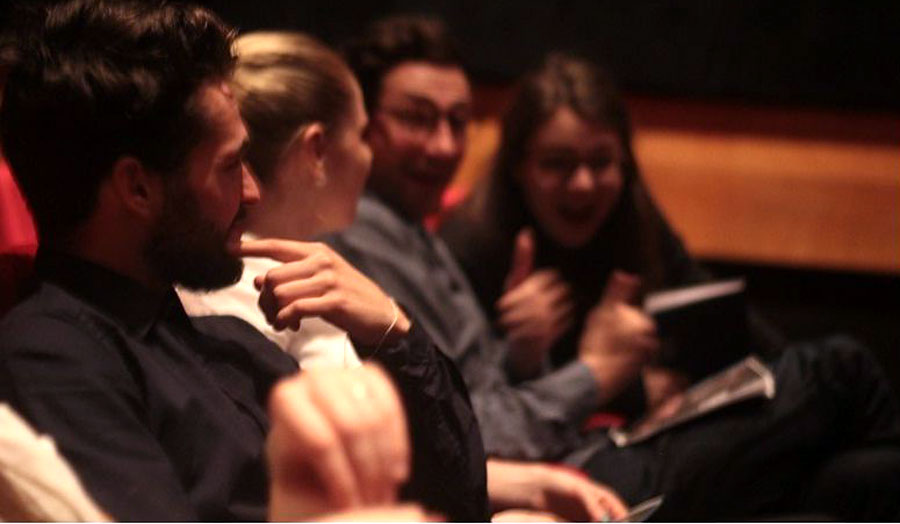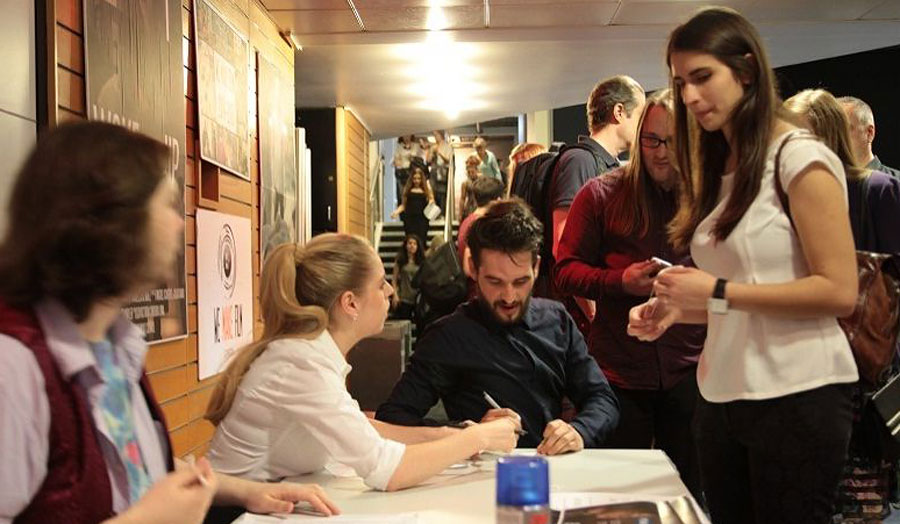 Anita Lewton and students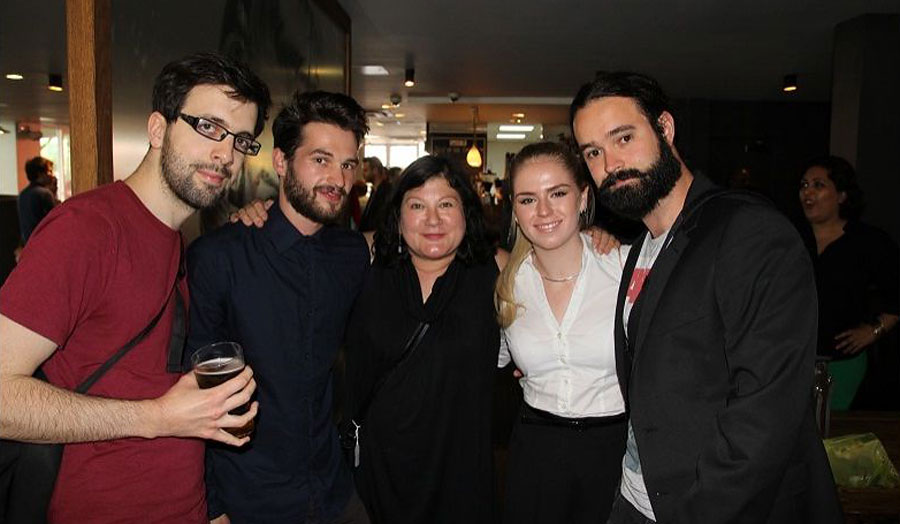 Obsess Reject Repeat Team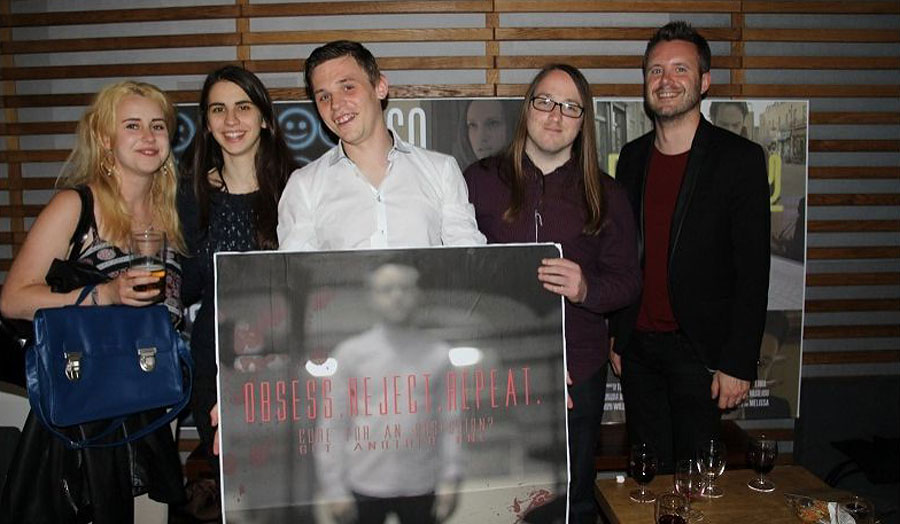 Awards presented by Karen Smith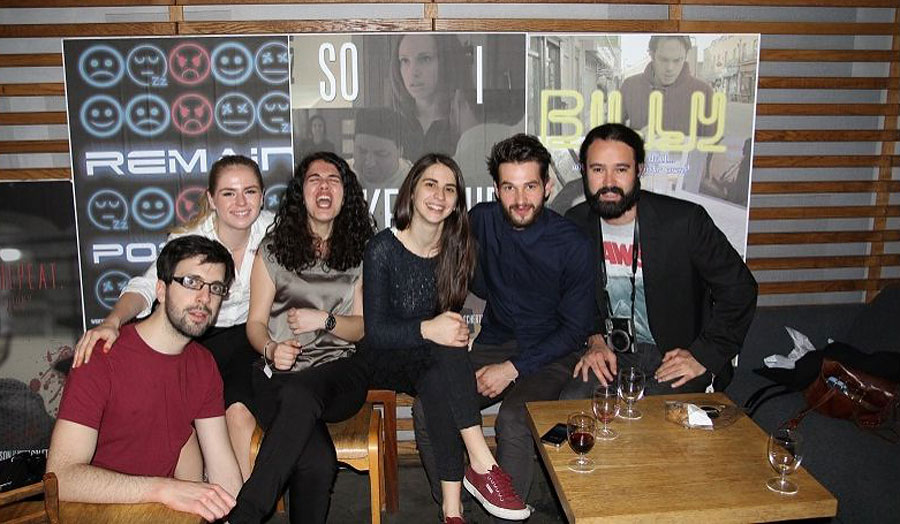 Cass Film Celebrates Success
The Cass celebrates film successes at BFI Southbank event.
Final Cuts, the annual screening of moving image work from Cass Film took place at the BFI on London's Southbank last week.
The audience at the event which forms part of The Cass Summer Show enjoyed an afternoon of animations, documentaries, commercial film work and dramas produced by this year's graduating students.
Animation highlights included the virals created to support Aduna, Michael Evans' noir Homage The Lady in White, Christmas Projection Mapping and April Slocombe's Aspergers project Looming Marvellous. We Make Film showed a a variety of work for clients including the Royal Academy and Double Jab boxing club while The Future is Here unsettled with a quartet of dark dystopian sf thrillers with a social media theme.
In addition to staff and students, invited guests included film cast and crews, UK film festival programmers, film production companies, writers and members of the BFI team.
At the end of the screening Karen Smith, deputy head of the School of Art, presented awards to students before guests were invited for drinks and networking at the NFT Riverside bar, complete with Paddington Bear type name tags on strings.
The Final Cuts event marks the end of another successful year for the film area which has also seen a number of high profile alumni successes including the cinema releases of Gone Too Far directed by BAFTA breakthrough Brit Destiny Ekaragha, Shongram directed by Munsur Ali, and two recent graduation films in competition at Cannes.
Recent news from The Cass