Pop-up one-night-only show by MA by Project students.
ENSEMB7E presents Breaking Surfaces, a pop-up one-night-only show taking place this Thursday (5 May), 6-8.30pm.
The event is staged by a group of artists in their final year of our MA by Project degree. The works presented form part of an ongoing creative research practice that includes resolved pieces alongside works in progress.
Textural activations blur the line between man-made and natural materials. The medium and surface of the skin is deployed as a metaphor of identity, questioning notions of beauty. Textural and sinuous paintings of female forms examine archetypes of femininity. Sculptures search for the unknown woman, attempting to break the mould. Poetic landscapes allude to a distant past and an unknown future, alluring and evocative. A search for home uncovers the surface through an installation to reveal loss and memory (uncomfortable places and impossible objects). Sculptural creations attempt to give form to the ephemeral surface of water – a micro moment of the universal essence of life in diverse research areas. Fine art practices draw on common concerns. These are all subjects drawn upon in Breaking Surfaces.
You're invited you to share in our exploratory journey. If you'd like to attend please RSVP to
l.reilly@londonmet.ac.uk
before 5pm on Wednesday 4 May so that your name can be included on the guest list.
Everyone is welcome to join us and we look forward to welcoming as many people as possible.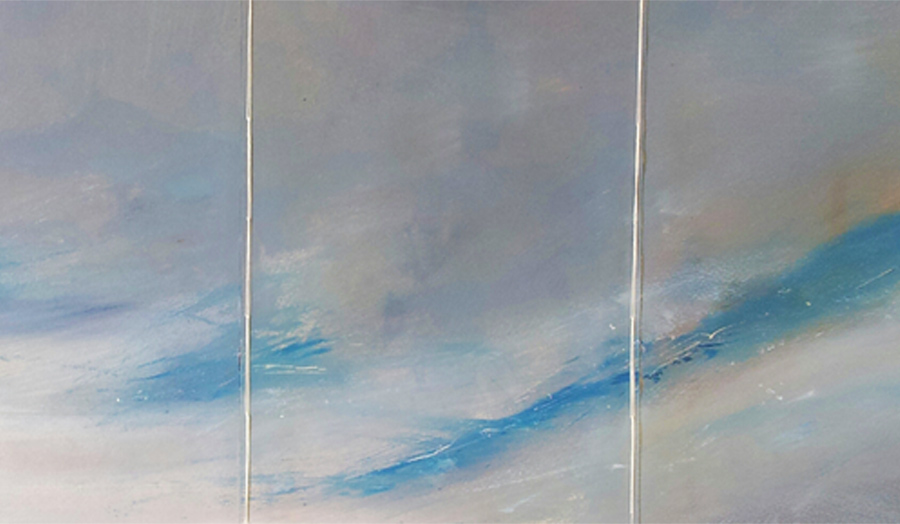 News details
| | |
| --- | --- |
| Date | Thursday 5 May 2016, 6-8.30pm |
| Location | Central House, The Cass |