Big Idea Challenge grand champion launches underwear start-up
MERRI Intimates, which took home the top prize at London Met's enterprise competition last year, is raising funds for unique, beautiful underwear which promotes gynaecological health.
Date: 23 April 2021
London Met Furniture and Product Design graduate Ella Merriman, along with her team, Amelia Powell and Holly Thomas, are launching a Kickstarter to raise £5,000 to develop MERRI Intimates.
MERRI Intimates, which was named Grand Champion of London Met's Big Idea competition last year, will offer beautiful underwear to promote women's gynaecological health. The funding received from this has enabled the team to undergo multiple rounds of product sampling to create something that fulfils its purpose and fits all bodies.
The team explained, "we believe that underwear has the power to make women feel beautiful and confident – no woman should ever have to compromise on this for her health. However, most "sexy" styles on the market are made from synthetic and highly-elasticated fabrics, which often aggravate and amplify common infections."
"MERRI Intimates aims to dispel existing and harmful taboos around UTIs and thrush, conditions which affect 1 in 3 women in the UK and can be completely debilitating. Gynaecologists and doctors recommend cotton underwear for optimum vaginal health and to help prevent these infections. MERRI Intimates will produce sustainable and ethical organic cotton briefs, that are sexy and flattering too. We hope to prove that cotton pants don't have to be granny pants!"
Describing what makes MERRI Intimates unique, Ella explained, "our three designs all feature an elongated 100% organic cotton gusset. This means that all vulvas, no matter their size or shape, are protected by the most natural and breathable material available. Other pants don't have elongated gussets because the seam is seen to photograph badly, meaning that essentially the aesthetic of the underwear has been prioritised over women's comfort. However, the additional and unnecessary seams that most underwear include allow bacteria to colonise and cause friction where you least want it."
While the proportion of start-ups founded by women worldwide has doubled to 20% in the last 10 years, -female founder teams in the UK get less than 1p for every £1 of venture capital investment, according to a British Business Bank report. Meanwhile, all-male founder teams receive 89p, with mixed-gender teams getting the remaining 10p.
"With this in mind," the MERRI Intimates team explain, "it's all the more important we strive to get as much support and exposure as possible. We want to harness the power of female voices to help us find investment and support for common female problems, not commonly spoken about."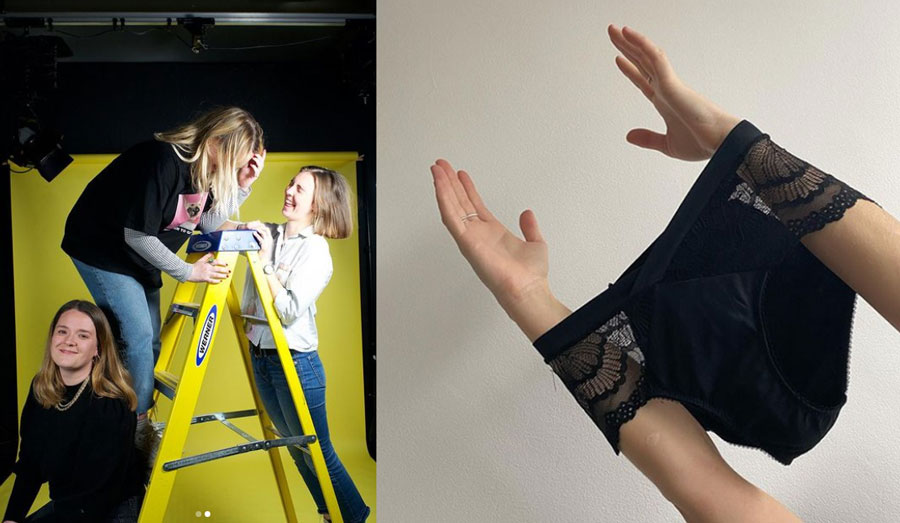 To join MERRI Intimates' mailing list and be the first to know about the launch of the Kickstarter, go to

their website

and fill in the form on the landing page.