Vote for Cass student Denise Amanda Lewis, shortlisted in prestigious Textile Design Award and you could win €500!
Cass Textile Design student Denise Amanda Lewis is one of three three finalists in an international textile design competition run by BEMZ, the company known for its designer covers for IKEA furniture. The winner, whose design wil go into use by the company, will be chosen through a public vote, with voters entering a prize draw.
Talented students from leading design schools around the UK submitted their entries to a panel of expert judges including Barbara Chandler, writer for Homes & Property at the London Evening Standard; Laura Spring, textile designer; Patricia van den Akker, director of the Design Trust; Will Taylor, author, creative consultant and lifestyle blogger of Bright Bazaar; and Abigail Edwards, stylist and award winning designer.The three finalists were picked from 75 entries from five participating schools across the UK and include: Roseanne M. Jack from The Glasgow School of Art, Kate Connell from The Glasgow School of Art and Denise Amanda Lewis from the Cass School at the London Metropolitan University.
They will now go forward to public voting which will take place online at Bemz.com throughout the month of February. By voting you could help determine who the next big designer could be – and win a €500 (approximately £400) worth of your favourite design at Bemz. The finalists with the most votes will see their designs developed, produced and introduced into the ranks of the Bemz Designer Collection, available for purchase around the world as sofa covers, chair covers and bed covers, alongside the hundreds of home textile products already available at Bemz. They will also move onto the international final for a chance to be the ultimate winner of the Bemz Design Award, receive €1000 prize money along with an all expenses paid trip to Sweden's capital city, Stockholm, for the unveiling of the winning patterns during Stockholm Fashion Week in May 2016.
The award was open to design students in the UK, France, Germany and Sweden.
"There has been a big movement in textile design toward sophisticated abstract and geometric patterns, in sharp contrast to the florals of previous times. Texture - not always easy to achieve - is also important, adding subtlety and interest. The UK finalists in particular reflect these trends, showing they are savvy and design aware," says UK judge Barbara Chandler, design writer for Homes & Property, at the London Evening Standard.
Follow the Bemz Design Award as it unfolds and find out more about the judging panel and participating schools.


Image: Scandinavian Urban by Denise Amanda Lewis, shortlisted for the BEMZ Design Award 2016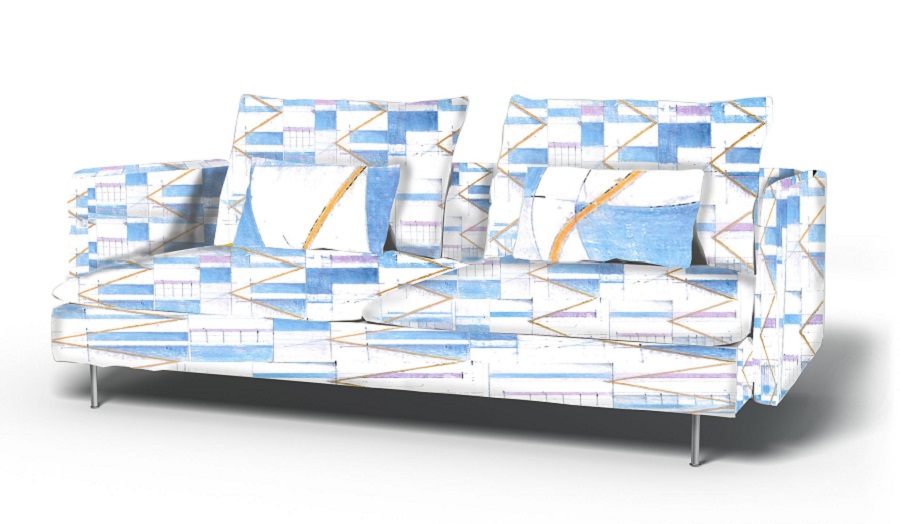 News details
| | |
| --- | --- |
| Date | Competition open to public vote until 29 February |
| Vote | Bemz |