As the extension, so the force
Exhibition by Wouter Van der Hallen is second in Figures of Speech series in Cass Windowspace.
As the extension, so the force is an exhibition of new work by Belgian artist Wouter Van der Hallen, built around a variety of imagery sourced from a single untitled, erroneously classified and forgotten folder of images the artist recently re-discovered on an external hard-drive. It includes photographic documentation of rain water infiltration in his former Antwerp studio, as well as photographs of a futurist painting from 1918 damaged by a V2 rocket in 1944. Additionally, As the extension, so the force is informed by Robert Hooke's Micrographia – published 350 years ago – which gathers both his microscopical and astronomical observations, and aims to respond to a few major events covered by the media at the beginning of summer, the moment the artist was asked to draft a proposal.
As the extension, so the force is the second exhibition in the "Figure of speech" project introduced by Cristina Ramos. The project aims to use specific literary devices to contextualise its exhibitions, and will continue on various locations after being started at Window Space.
Window Space, 59-63 Whitechapel High Street
1 October – 30 October 2015
Private view: Thursday, October 1, 6.30-8.30pm
Wouter Van der Hallen (b. Antwerp, 1984) is a Belgian artist, living and working in London. He holds an MFA from KASK School of Arts Ghent and completed the Visual Research program at Sint Lucas-Institute Antwerp. Recent exhibitions and projects include Pen Pals – Unsanctioned Communication, London/Copenhagen, 2015; Planes of Flow, London, 2015; Six Days of Disruption, London, 2015; Tan Lines, The Drawing Room, London, 2014 and In A Hinge Position, Bankspace, London, 2013.
The Figures of Speech Project follows successful exhibition series in the Windowspace at Central House curated by students and alumni of the MA Curating the Contemporary course taught in partnership with Whitechapel Gallery.
Image courtesy of the artist and Oscar Hugal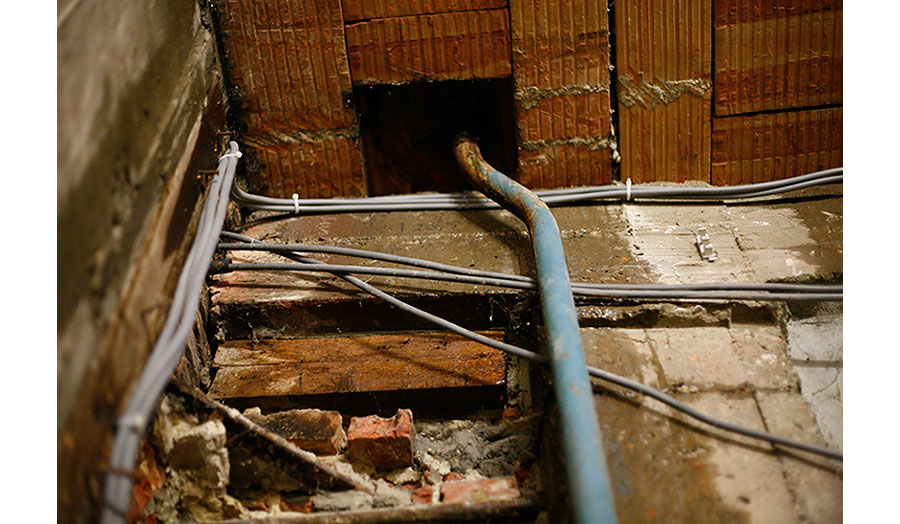 News details
| | |
| --- | --- |
| Private view | Thursday, 1 October, 6.30pm - 8.30pm |
| Location | Window Opposite Whitechapel Gallery, Central House |
Recent news from The Cass