Cass professor(s) Bob and Roberta Smith exhibits in Brussels.
Cass Professor Patrick Brill (better known as Bob and Roberta Smith) is exhibiting at Kusseneers Gallery in Brussels. The show Arte per Tutti (Art for All) the placards of Bob and Roberta Smith is exhibited with About People by Ermias Kifleyesus at the Kusseneers Galery in Brussels.
The brochure accompanying the exhibition can be read online.
Kusseneers Gallery is a contemporary art gallery and opened its doors on September 11, 2003 in the south of Antwerp. Open to all media, the gallery presents the work of emerging and mid-career artists. The programme of the gallery encourages diversity and experimentation and strives to present all of the artists' work within a heathy cultural context, to give the viewer the best opportunity to gain understanting of the intentions of the artist.
Acclaimed artist (s) Bob and Roberta Smith have recently exhibited at Yorkshire Sculpture Park and his (their) ART IS YOUR HUMAN RIGHT Exhibition is open in London at the William Morris Gallery until the 31 January.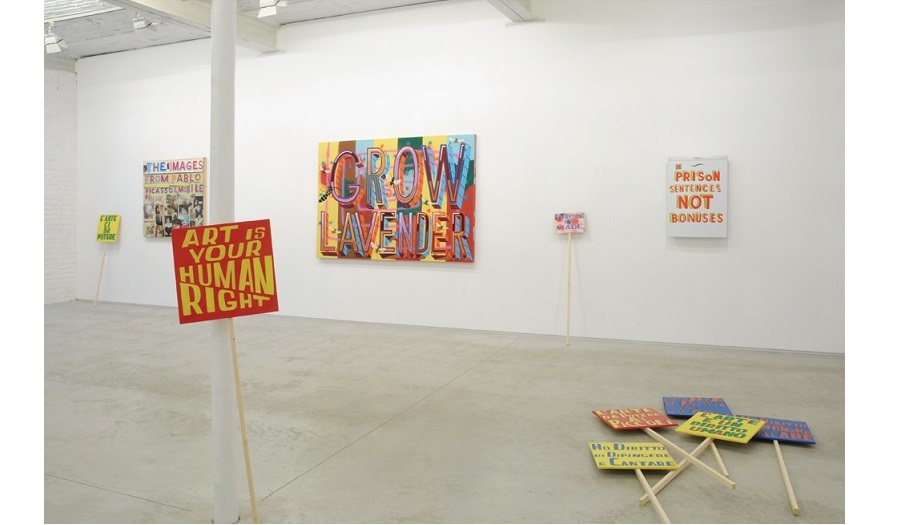 News details
Dates
15 January - 20 February 2016
Venue
Kussenneers Gallery
Brussels
Read more
About People