Launch of New Book by Cass Photography Lecturer Ania Dabrowska
A Lebanese Archive From the collection of Diab Alkarssifi by Ania Dabrowska (2015) will be launched on 9th September at the Ognisko Polish Club in South Kensington
A Lebanese Archive is based on a collection of archival photographs from Lebanon and the Middle East, which came into the hands of Ania Dabrowska in 2010 when she was a SPACE artist-in-residence at Arlington hostel in Camden, London. It belongs to Diab Alkarssifi, a Lebanese émigré, who was living there at the time. The images were taken and collected by Alkarssifi over a lifetime: thousands of photographic prints, and negatives, including his photographic assignments, images of everyday life in his home city of Baalbeck on the Syrian border and in Beirut, his student years in the early 1970s in Moscow and Budapest and, most extraordinarily his collection of found images from studios across the Middle East, including Baalbeck, Beirut, Damascus and Cairo – photographs of society, family, friends, and Arab life in Lebanon, Palestine, Kuwait, Egypt, Syria and Iraq, that he passionately accumulated and saved. These images, all that survives of a much larger collection still hidden or lost in Lebanon, give an intimate insight into the cultural, everyday and political history of this region, from 1993 to as far back as 1889.
It was a chance encounter that gave birth to the archiving of a huge collection, and the development of a new body of work by Ania Dabrowska, a Polish artist and photographer who has given new meaning to Alkarssifi's collection and his photographic work. Her interpretation and arrangement of the archive with her own imagery and assemblages has led to a fascinating layering of the work inspired by their conversations on history, photography and personal memory – much of which is published here for the first time.
Arranged as Archive Stories, Cycles, and Drift / Resolution compositions, A Lebanese Archive comprises of photographs from the archival collection and new works by Ania Dabrowska, punctuated by short, constructed exchanges between Dabrowska and Alkarssifi on the history and making of the images and stories collected here. The publication is introduced and reflected on in new texts by Ania Dabrowska and Akram Zaatari.
Ania's encounter with Diab is at once intense and ambitious as it takes place across all of those territories (in the sense it takes place across different cultures and times and practices). It is an evocative encounter, so inspiring and so enriching to her. With his photographs in mind she writes her own.' – Akram Zataari
A Lebanese Archive by Ania Dabrowska is co-published by Book Works and Arab Image Foundation, in an edition of 1,500 copies, with a soft cover. Designed by Kelly Weedon.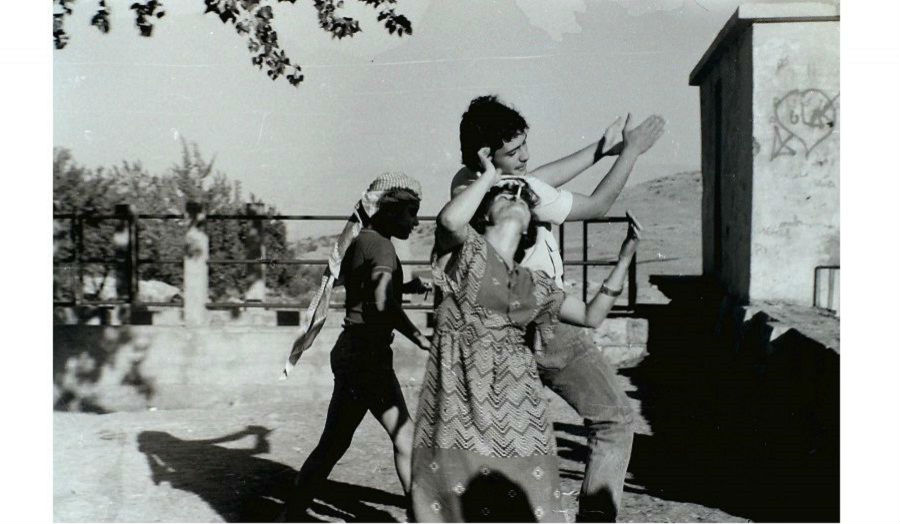 Recent news from The Cass