BA Fine Art student collective organise winter group exhibition combining digital showcases and site-specific event.
2020 Envision is a student-led collective show from the Fine Art BA programme at London Met's School of Art, Architecture and Design, responding to contemporary global issues and the limitations resulting from the COVID-19 pandemic. The work presented is from ongoing individual, collaborative and often interdisciplinary projects created within artist's homes, the School's Fine Art studios in Aldgate and in public environments.
A student on the Fine Art BA said, "Traditionally, the winter art showcase at the school is a student-curated event taking place within the University's studio space and grounds. This year's challenge, due to the pandemic restrictions, has presented an interesting element in how we respond to the process of display within a physical space. Focusing on the transient and emerging aspects of each artist's current practice, there has been a collective approach to how the exhibition has been framed. By defying contemporary limitations, students have found a more accessible and public way of exhibiting.
"2020 Envision counters the typical and physical environment for the housing of art works with the use of the online realm. This dependency allows for new ways of curating and exhibiting that previously would not have been considered appropriate. By embracing the potential of online platforms, the end of year show has been allowed a wider and more public engagement which injects new thoughts on how works exist beyond the process of making."
2020 Evision will take place all day on the student (@londonmetcollective) and school (@LdnMetArts) Instagram accounts on 15 - 17 December, on YouTube Live at 3 pm on 17 December and at a socially distanced site-specific event in Camden NW3 3AR from 4 pm, also on 17 December.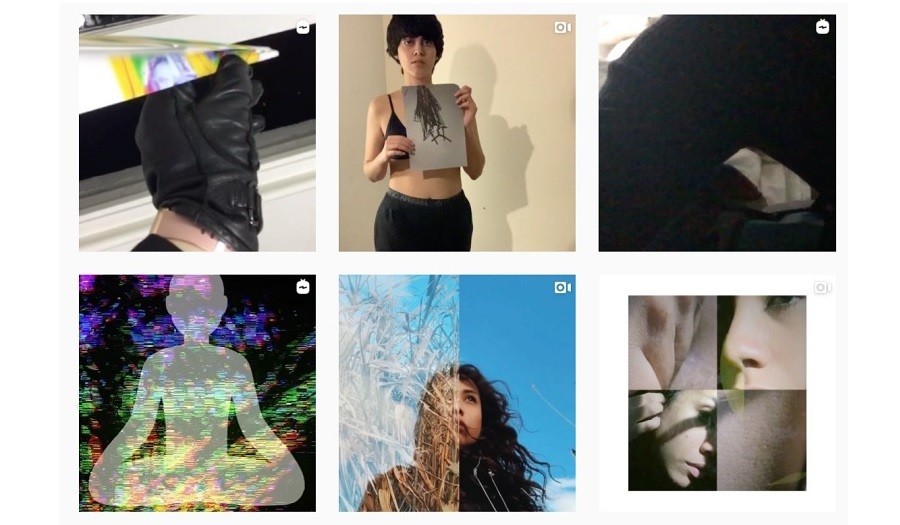 2020 Envision Programme
YouTube Live Event:
Date: 17 December
Time: 3 - 4.30 pm
londonmetcollective (YouTube Channel)
(Event name: 2020Envision)
Instagram Showcase:
Date: 15-17 December
Time: All Day
@londonmetcollective (BA Fine Art student Instagram)
@LdnMetArts (School of Art, Architecture and Design Instagram)
Site Specific Event:
Date: 17 December
Time: 4 pm onwards
Place: NW3 3AR (Camden, London MAP)
Please note: Covid-19 safety restrictions will be observed.