Roding Building | Holloway | N7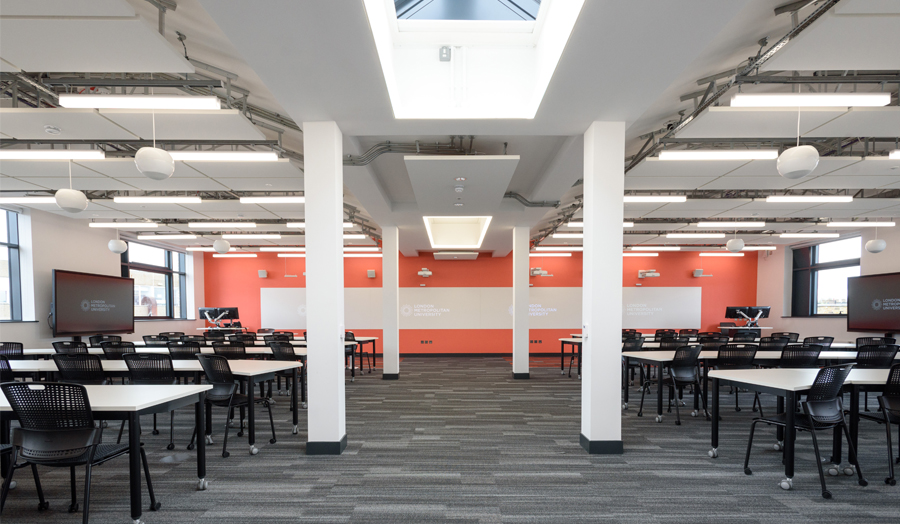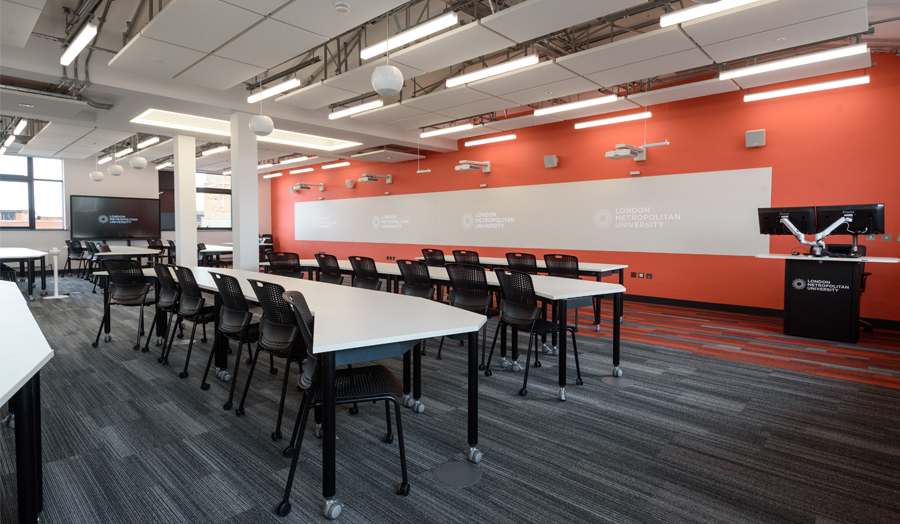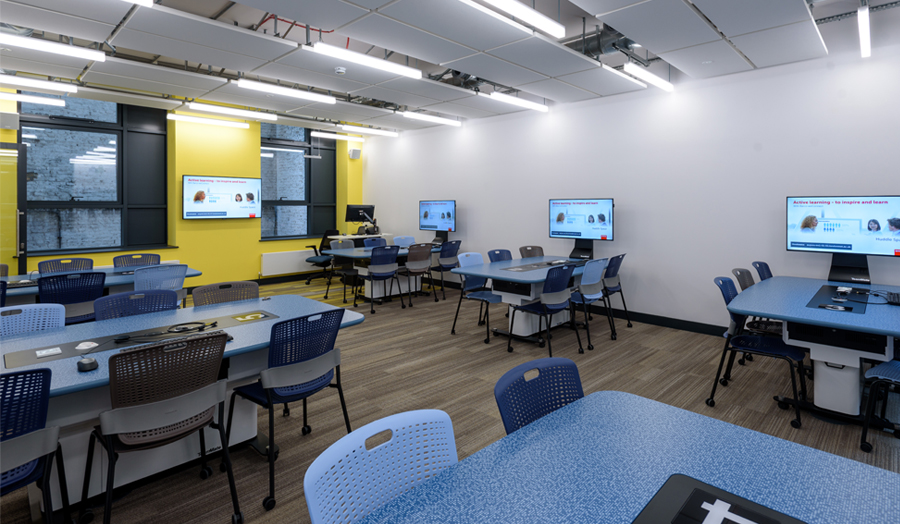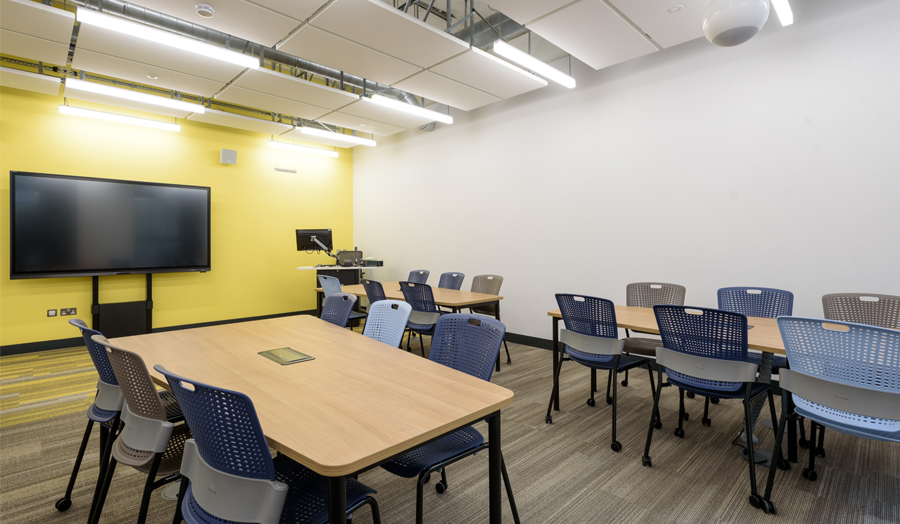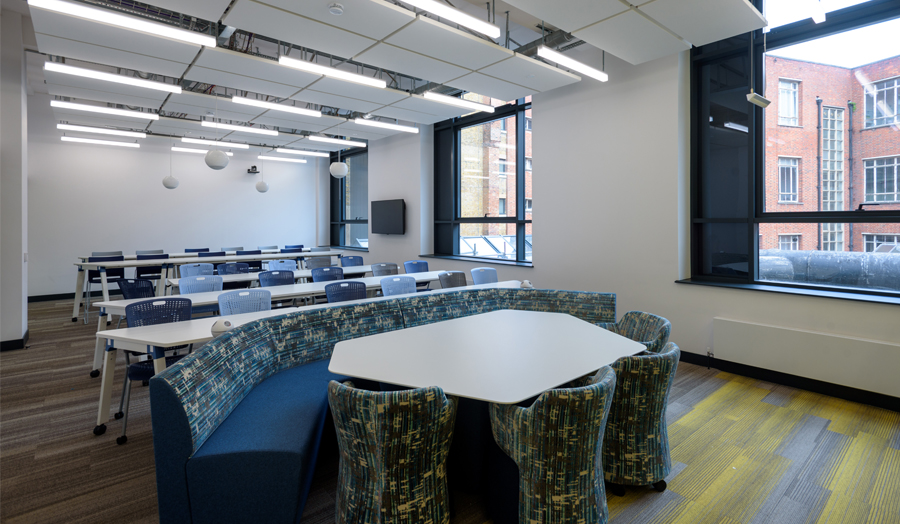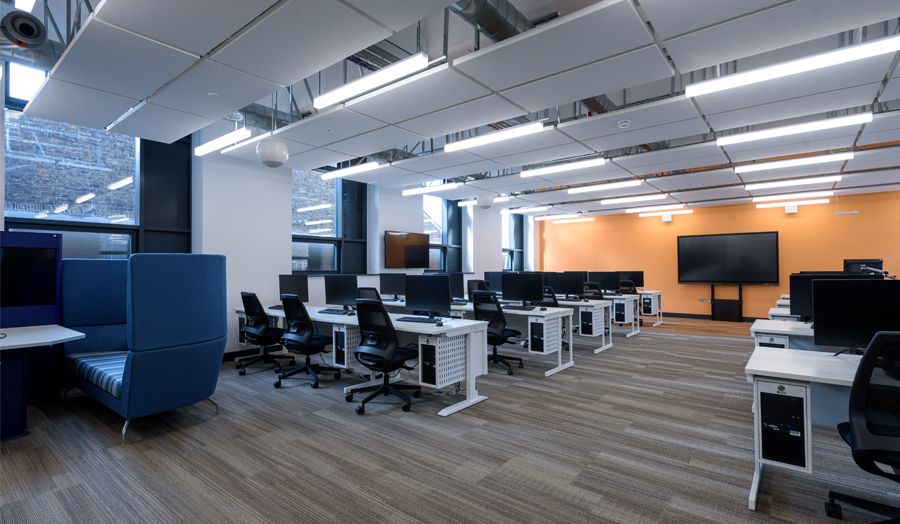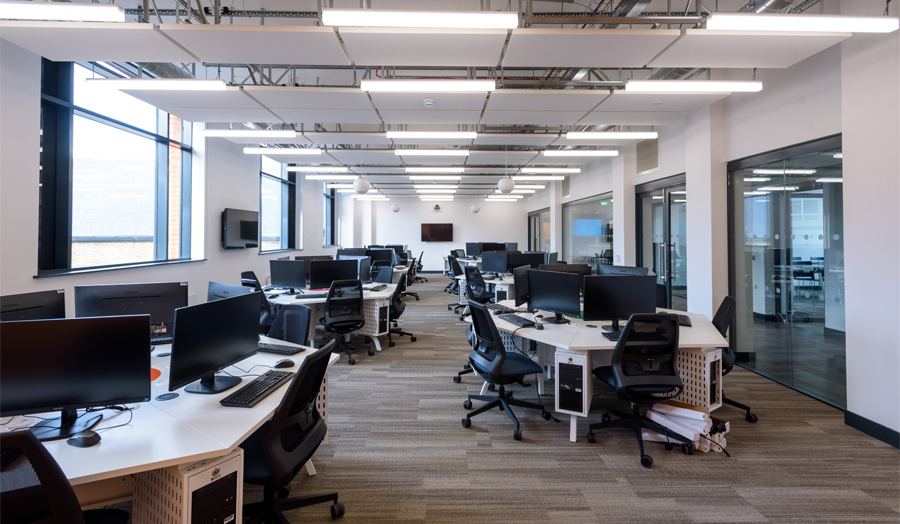 Second floor breakout space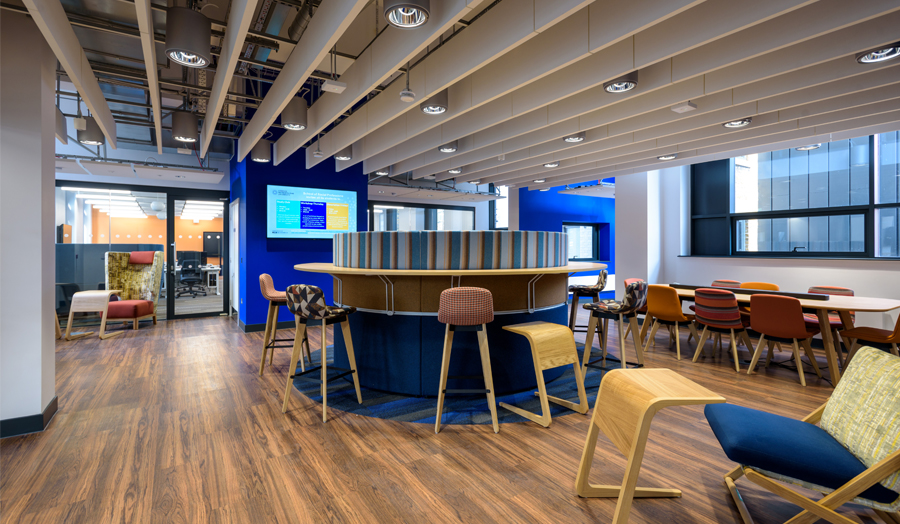 Third floor breakout space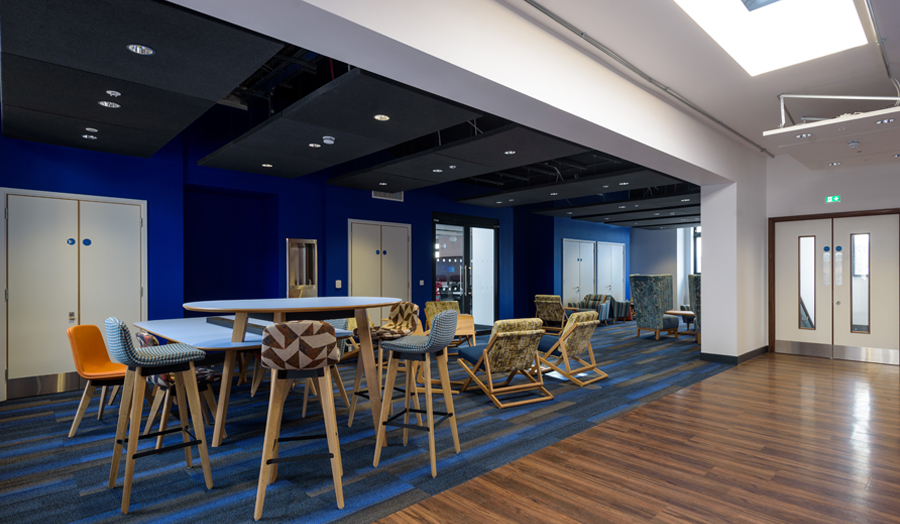 Located at the heart of the Holloway Road campus, this full renovation project completed in spring 2018 has created a brand new world-class facility. Consisting of 11 event rooms with accompanying breakout spaces across three floors, the Roding Building offers the opportunity to host a premium event in cutting edge surroundings. The varied technologies create space to facilitate active learning, collaborative working and ideation: the creative process of generating, developing, and communicating new ideas. The flexible furniture styles across the building further support modern styles of working and recording capabilities are available to document your event. Suitable to host events such as training sessions, business pitches, strategy days, user groups, market research and many more, the Roding Building is perfectly equipped to meet the demands of modern business. The available spaces are:
Ideation room (TM3-03)
Our most exciting and innovative space: a large multi-functional flat floor space home to the world's largest interactive digital whiteboard installation. the Nureva Wallspan is a 20 metre long projection screen, creating a space for users to collaborate and develop ideas on a digital canvas. The cloud-hosted platform allows contributors from anywhere in the world to interact during the session and beyond: the canvas can be saved and updated for a truly collaborative experience.
Collaboration rooms (TM1-01 / TM3-01 / TM3-02)
Cutting edge and inspirational spaces to facilitate group work and interactive training, with a presenter lectern and collaborative group desks for up to six users. Centrally managed and controlled via the Barco WeConnect application, guests can connect their own devices and share content on any of the display screens. The technology supports the interaction between the group and the presenter for a truly collaborative experience.
Seminar rooms (TM1-02 / TM1-05 / TM1-06) and lecture rooms (TM1-03 / TM2-02)
A mixture of flexible furniture layouts to enable differing working styles, with a 84 inch ultra high definition multi touch screen in each room. Successful for bringing groups to the front of the room to have a more engaged and active experience, the UHD screens enable users to physically interact, moving through presentations while using and editing multiple media sources.
IT suites (TM2-01 / TM2-04)
PC stations in rows or circular pods, equipped with high powered desktop PCs with 24 and 27" TFT desktop monitors. All PCs run Microsoft 10 operating systems and support CAD and multimedia software.
<!—LinoType Font Tracking Code—>