On behalf of the Fitness and Wellbeing team at London Metropolitan University, we would like to wish you all a very warm welcome!
We are hoping we will be able to welcome you all at the gym and to our other sports and fitness facilities soon!

We appreciate that this has been a very difficult time for everyone and we wish to welcome everyone back to a safe if somewhat different environment.
Once you've completed the Fitness and Wellbeing membership form, you'll be automatically registered and free to take part in our great range of classes!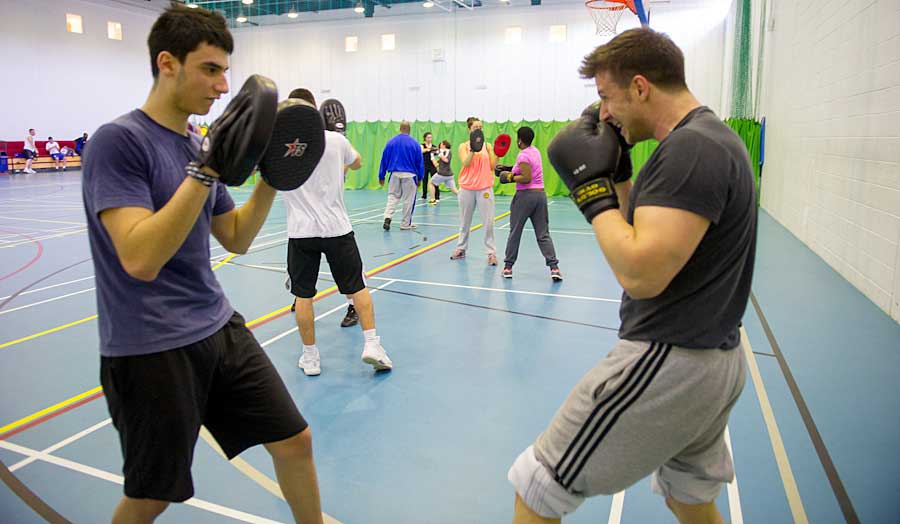 We are proud to announce our new and exciting Fitness and Wellbeing programme for the 2021-22 academic year.
Our four-dimensional fitness delivery includes:
Campus fitness
Online fitness
Outdoor activities
Personal training
Please see our timetable below for information.
For all online classes, you'll need to be signed up to Zoom.

Campus Fitness classes, Outdoor Activities and Personal Training can be booked seven days in advance (up to one hour before the scheduled start time), subject to availability.
Fitness and Wellbeing classes will be unavailable over the summer period 6 June to 25 September. All classes are scheduled to resume on 26 September 2022.
Our Fitness and Wellbeing commitment to you:
Four-dimensional fitness delivery
Campus and online fitness
Outdoor activities and personal training (PT)
Personal training to cater to all levels
Fitness classes are delivered by qualified instructors
All fitness classes, outdoor activities and PT sessions are bookable online
Following successful registration, all members are free to take part in any fitness class with the only exemption of some outdoor activities.