Course in poetics/umwelten
OPAK funded research project
A workshop led by Joseph Kohlmaier in December 2012 / OPAK-funded research project with Sint-Lucas Academy of Fine Arts, Ghent, 2014–15. Course in poetics was a week-long workshop with MA students from different disciplines at the Sint-Lucas Academy of Fine Arts in Ghent.
The programme used the process of forming an 'ensemble', singing, performance and composition as environment for students to investigate the creative process. The workshop resulted in new musical piece and sitespecific performance throghout the rooms of the the Museum of Fine Arts in Ghent.
Course in poetics formed the starting point for Joseph Kohlmaier's contribution to a joint research project between Musarc and Sint-Lucas Academy with the title 'Umwelten'. The project, which investigates theories of sensory perception in the context of the creative process was recently successful in securing a grant of Euro70,000 from OPAK Belgium to develop a number of workshops, performances and expert meetings in London and Ghent 2014-15 (ongoing).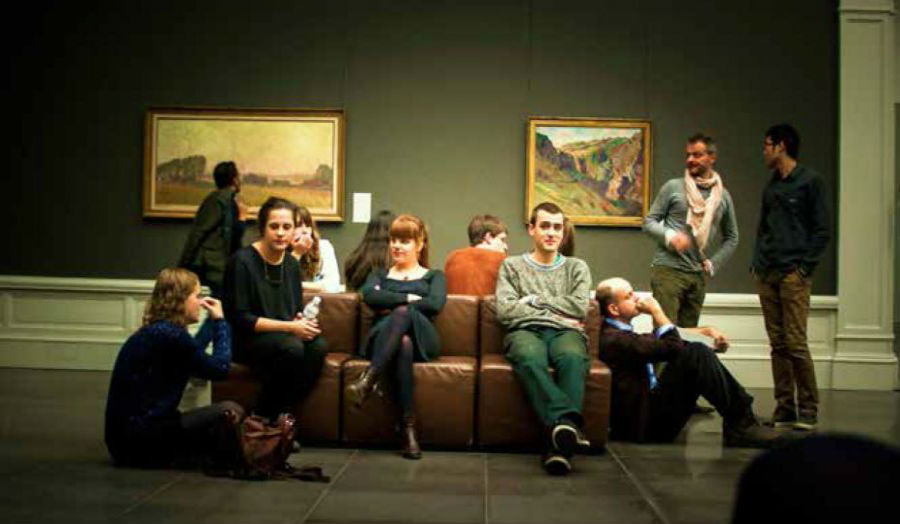 Images