Salon, hosted by Musarc as part of the Barbican's OMA/ Progress exhibition, Thursday 26 January 2012.
"As part of the OMA/Progress exhibition at the Barbican Centre, London, Musarc, the experimental architecture unit exploring sound, architecture and perception based at London Metropolitan University commissioned a new film and talk by sound artist Davide Tidoni which explores sonic impulse responses inside and around the Barbican by popping a balloon. Recorded during periods of silence, often at night, the results of such a seemingly mundane act are humorous and mesmerising."
For security reasons, the curators prevented Musarc to screen the film on the night. The film was reenacted by Joseph Kohlmaier and Davide Tidoni for the audience and led to an animated discussion about sound in relation to privacy and the public realm.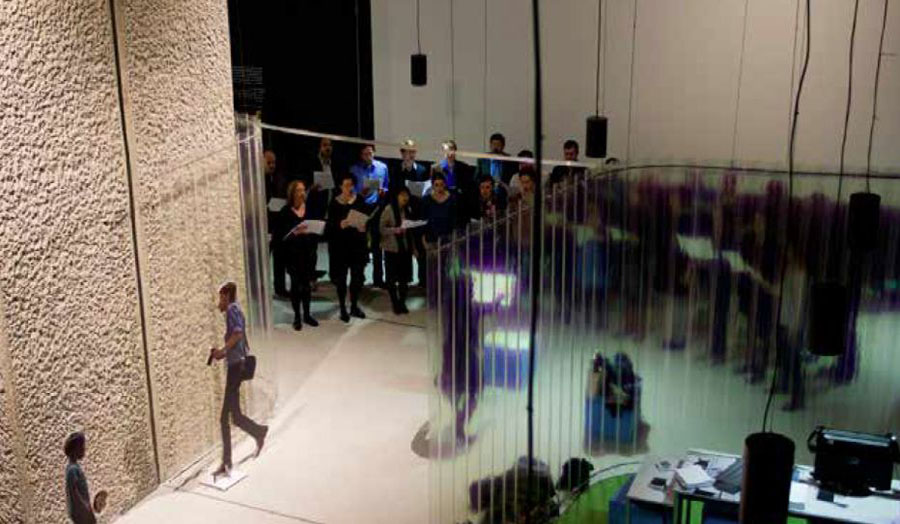 Images
BANG! Being the Building 1
BANG! Being the Building 2
BANG! Being the Building 3