Print editor Uyen Khanh Nguyen from Vietnam speaks about her decision to study abroad and what London Met's MA in Digital Media course taught her.
What made you choose London Met's Digital Media course?
Back in Vietnam, I worked as an editor for Barcode – a print lifestyle magazine for the young generation in Saigon. Throughout my years of working in this field, I have seen some dramatic changes as the Vietnamese also join the digital era. Our clients started to ask for more digital content with particular emphasis on online features. At that time, I worked closely with a very creative team; however, nobody really had a strong background in digital publishing. I therefore chose to further my education focusing on digital media so that I could broaden my knowledge and better meet my clients' needs.
After doing research about UK universities and courses, I found that London Met offered an attractive programme that met my needs.
Has the course proved useful for your career?
The MA in Digital Media has equipped me with a great deal of hands-on knowledge and experience for my future career in digital publishing.
Every class at London Met always has two sessions; a lecture and a seminar. At the end of each lecture, students have the opportunity to discuss proposals, projects and ideas in the seminar. Based on the requirements of each assignment, we worked individually or in a group to create the best solution for each project. What impressed me the most was that the end answer was not the most important point to the project, rather, it was the potential, the ideas, the conversations and the experience gained through research, discussion and action that was valued.
I feel confident that I improved upon my ability to support my ideas with rationale and evidence. It has made a huge difference in broadening my horizons with a lot of practical knowledge in digital publishing pathways such as social media management, project management, e-commerce, digital solutions, and interactive design.
Did you find any aspects of the course difficult?
London Met has been extremely supportive in my studies and life experience in London. I was overwhelmed within the first few weeks by the workload for my course, but my tutors guided and supported me with one-to-one tutorial sessions. The international service team helped me through the unfortunate incident of getting all my personal belongings stolen in the second month I was here. When I needed someone to advise me on my CV and cover letter to apply for a job, I received support from the careers service.
Here at London Met, I never felt alone and I really appreciate what London Met has done to make my life easier in many ways.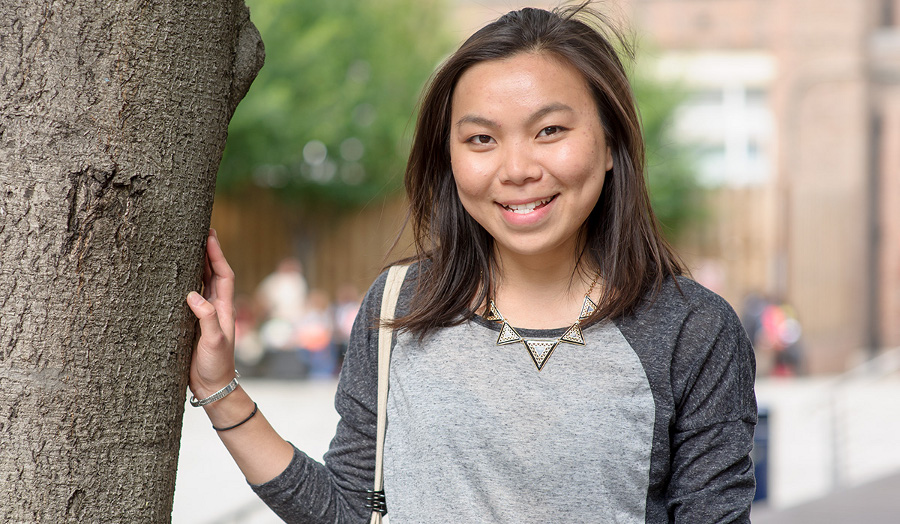 " The MA in Digital Media has equipped me with a great deal of hands-on knowledge and experience for my future career in digital publishing."