Priya Desai is a graduate of London Met's Biomedical Science BSc – since completing her course, she's now working as a Physician Associate for First 4 Health Group. She spoke to us about her time here as an undergraduate.
Why did you choose to study science at London Met?
I really wanted to get a good education at a renowned university – not only has London Met a Superlab, but my science course is Institute of Biomedical Science (IBMS) accredited so it enhanced my future training prospects.
What were the facilities like at the Science Centre?
Having 280 workstations with state-of-the art facilities worth £30 million, it was hard to complain! I always enjoyed the Science Centre with great enthusiasm; I learnt more through various practicals under the supervision of qualified teachers. The centre is well equipped and fulfils the necessary educational needs of the students.
Did you get to do much practical work in the Superlab?
A science degree allows at least one to two hands-on practical sessions a week among lectures. It increased my practical skills to another level and we often put theories we learnt in lectures into practice.
Can you tell us more about your career since graduating?
My biomedical science degree helped me get the career I have today. I currently work in a London GP as a physician associate.
A physician associate is a generalised healthcare professional that can diagnose, investigate and manage common conditions. We are medically trained but cannot prescribe. This role was brought to the NHS to help the workforce and reduce patient waiting time.
What did you like best about your course?
Aside from the practicals, I enjoyed learning about the cutting-edge world of science today; the vast range of topics covered and being able to choose optional modules, which allowed me to alter my degree to specific interests. I also liked the fact that there were laboratory work placement opportunities available. Tutors were always on hand with feedback, which enabled me to continually improve and keep moving forward.
What were the key skills you gained from this degree?
Studying a biomedical sciences degree gave me a good foundation in sciences; pathophysiology and anatomy, blood test interpretation and learning various medical conditions. My degree has given me opportunities to work in a laboratory, volunteer in hospital wards, work for an inherited blood disorder charity, conduct research and become a science tutor. Having a science background essentially helped me in my career as a stepping stone into the NHS.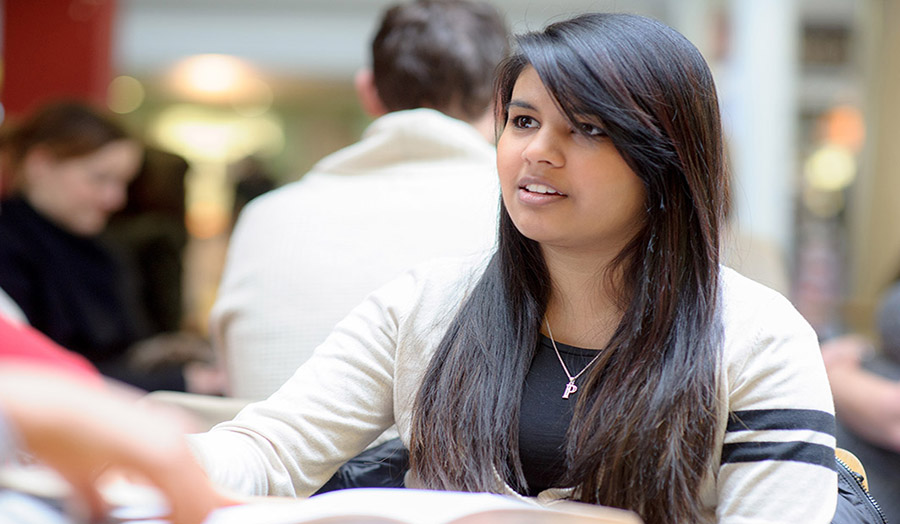 "Having 280 workstations with state-of-the art facilities worth £30 million, it's hard to complain!"
Biomedical Science courses offered at London Met