Say hi to India Gustin, one of our Fashion Marketing and Journalism BA (Hons) graduates. She gives us an insight into her course and explains how it put her on a career path.
Hi India! To start, could you tell us a bit about your course?
I recently graduated with first-class honours in fashion marketing and journalism. I think that the combination of the two is really important, especially now, since they both include a considerable amount of online presence. Of course we learn the basics of journalism and the writing rules but we also get to build our confidence when it comes to interviewing people face-to-face and building up the discipline required to be a journalist. One of the advantages of merging fashion into the degree is the additional creativity that comes with it. We have already worked on becoming creative directors for projects – there have been so many activities and assessments which have helped me make a list of possible career paths to choose from.
What made you choose this degree?
To be completely honest, I had no idea what I wanted to do in university. I really wanted to do something in fashion but I was always hesitant because of just how competitive a career in the industry can be. I had never thought of fashion journalism being something that you could do as a BA but when I saw it in the University's prospectus, I immediately knew that's what I wanted to do. I always loved writing so merging my interests with something that I was good at seemed like the perfect idea… and it really was.
That's great to hear! What were the best things about the course?
Definitely the practical side of it all. During lockdown, even if we couldn't interview people face-to-face, I was busier than ever during my work placements. People were used to talking on video calls anyway so there were no problems whatsoever. The course takes the practical side of it all really seriously and my lecturers encouraged us to write whenever we could – which is why I started my blog. As one of my second-year modules, I had to find a work placement and as an overthinker and anxious person, I sent out my CV all over, resulting in two internships and my very first job as a journalist for Lampoon Magazine. It is all thanks to my course and lecturers pushing us to write and teaching us how to create a CV which shows off all of your strengths, no matter the lack of experience you have in the journalism field.
Well done on landing so much solid experience! And what were the lectures and facilities like?
There were a lot of classroom lectures but several times a year we had News and Fashion weeks, during which we got to use different types of technology and learnt about all the software. In my first year, when Covid wasn't yet a thing, I was a presenter on the Holloway Express radio. It was such an amazing experience! The radio room is equipped with all sorts of professional technology and being able to feel like a radio host for an afternoon was really nice. The other activities in television and print also include all the professional and advanced technology with technicians available to help – it really makes you feel like you're in a real newsroom.
Tell us about your career plans...
Before attending university I had absolutely no idea what I wanted to do. Even after picking the course, I was still confused about my future job… a freelance journalist? A reporter? Maybe work my way up and eventually become editor of Vogue? I really valued the work placement module in the second year because thanks to this I got an immense amount of experience in only about a month. It pushed me to pitch ideas to editors and actually think about what I was interested in writing about and who I wanted to talk to, which introduced me to the world of artisanal production and sustainable fashion, the topic which I specialised in at Lampoon. It has absolutely put me on my career path and without this work placement module, I would still be contemplating if I would ever make it as an editor at Vogue.
Well it sounds like you're on the right track! Finally, do you have any advice for new students?
If you want to make the most of your time during this course and are genuinely interested in writing, I advise you to start a blog. The lecturers will convince you to do so anyways so you might as well start now. It not only helps you practise your writing skills but future employers will be impressed at the work and effort you put into writing.
What are you doing now?
Well, during my time at Uni I dabbled in video editing for some of my modules and I realised that I actually really enjoy doing that. During the summer, I decided to document my car-camping holiday around Italy and created a mini-series that I am now uploading to my Youtube channel (I just released the trailer). One of my highlights now that I look back was getting sent out with professional camera gear and having to create broadcasts in public. Of course it was intimidating at first but it gave me the confidence to create some really good content in just about any environment.
At the same time, I got an internship at a start-up magazine in France called Paris-Defined, which I will be starting really soon. It definitely came about quite quickly as I booked my plane ticket and found accommodation all in the same day. I am really excited because I can apply what I learned in a real newsroom. I don't think I would have gotten this opportunity if it hadn't been for the internships I had to do as a mandatory module; it just looks really good on my CV.
My university course definitely prepared me for the competitiveness in the industry. During the summer I also tried my hand at freelancing and I'm glad that I was taught a lot about rejection. It isn't easy getting bylines but when you do, it is super satisfying.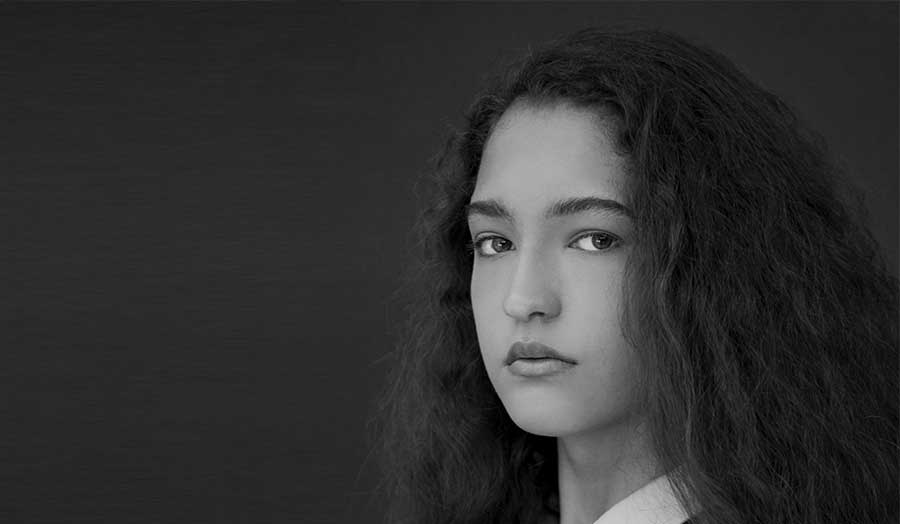 "I had to find a work placement and as an over thinker and anxious person, I sent out my CV all over, resulting in two internships and my very first job as a journalist for Lampoon Magazine."