Anna Masters caught up with us recently as a student on our first cohort of the Public Art and Performance MA course. Anna talks about deciding to study this MA and how it's helping her to approach her art in a new way.
Hi Anna, thanks for chatting with us! Firstly, why did you pick London Met and particularly your course over other institutions and courses?
I had been looking at MFA courses for a little while but had never felt like any of them quite had the focus I was looking for. The Public Art and Performance MA at London Met appealed to me as it offered a different approach to making art and challenged me to think differently about my practice.
Did you feel supported by the lecturers on your course?
Absolutely. Dr Jacek Scarso, the course leader, is incredibly encouraging. I have felt supported in developing projects and more generally I've gained confidence in both my ideas and presenting them. There's a great balance of being supported in your development and being challenged to think critically about a broad range of difficult subjects.
Our Public Art and Performance MA is a unique course, what attracted you to studying it?
I have always been interested in how an audience engages with an artwork and the importance of that in the artistic experience. My own work has always been quite introspective and this course has provided me with an opportunity to really interrogate the way that my work could enter into a dialogue with its audience. I had never found any other course that had this particular focus and it really fitted in with the direction I saw my artistic practice developing.
Can you tell us a little more about your background as an artist?
I am a visual artist. I make a mixture of wall-based mixed media art works and more ephemeral installations. I graduated from a BA in Fine Art and (after a hiatus in arts management) I've been a full-time artist since 2011.
How is this MA helping you to develop as an artist?
This course has helped me to break out of constraints that I had built into my practice. I am much better able to think around a project to take it in different directions, and I now feel able (excited even) to take things on which are outside of my comfort zone. I have also started to apply for public art commissions, which I never would have had the confidence to do before this course. The course has a balance between conceptual development and practical learning, meaning that you come out feeling able to apply the skills you have learned.
Do you work on any personal projects alongside your studies or have you done any work experience while studying?
I have continued to work on my studio work throughout this course and within that I have done a number of projects and proposals to extend my practice. I am currently curating an exhibition in a local gallery with a number of artists and my approach to the exhibition has definitely been informed by some of the subjects we have talked about in the course.
So far, what has been your favourite project on the course?
We developed a project for Tate Exchange, which I loved working on. We were asked to develop participatory projects, which is very much outside of my usual practice and it really opened up a lot of possibilities as to how I might be able to develop projects in the future.
Do you have a favourite place in London?
I love taking a walk around St Dunstan in the East – it's not far from the Aldgate campus and it's a little escape from the city.
What would you say to any students who might be thinking about studying the Public Art and Performance MA at London Met?
The students on the course are from an eclectic mix of artistic backgrounds, so don't worry if you think you're not from the right discipline. Also – if you're an introvert like me, don't be put off by "performance" in the title! I have never had to perform, although the option is there if you want it!
Great! It's been brilliant to learn more about your time on this MA, Anna – thank you! Finally, what are your plans once you've graduated?
I will continue to develop my artistic practice, but I plan to make more opportunities to approach my work in more diverse ways – by applying to public art commissions and call-outs and by making my own opportunities too.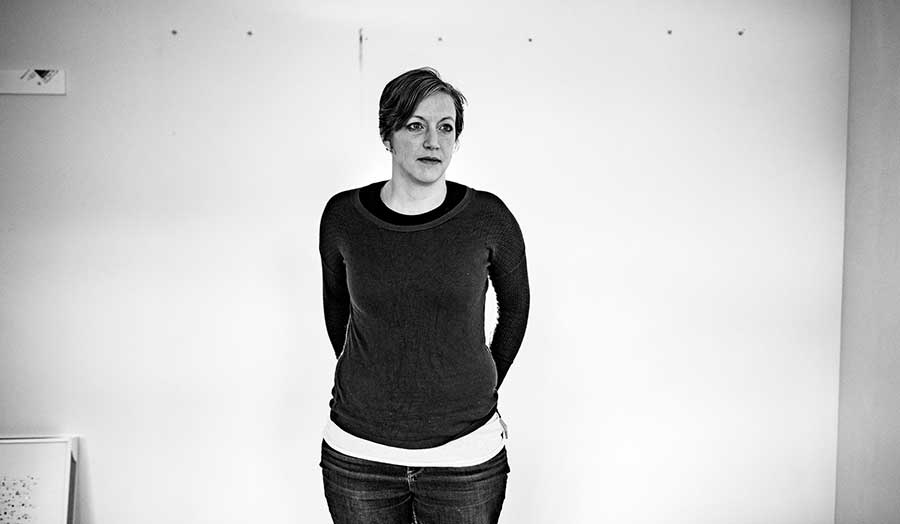 "The Public Art and Performance MA appealed to me as it offered a different approach to making art and challenged me to think differently about my practice."