Rosemarie McGoldrick is an Associate Teaching Professor in Fine Art. She is also a London-based sculptor and installation artist who has shown nationally and internationally.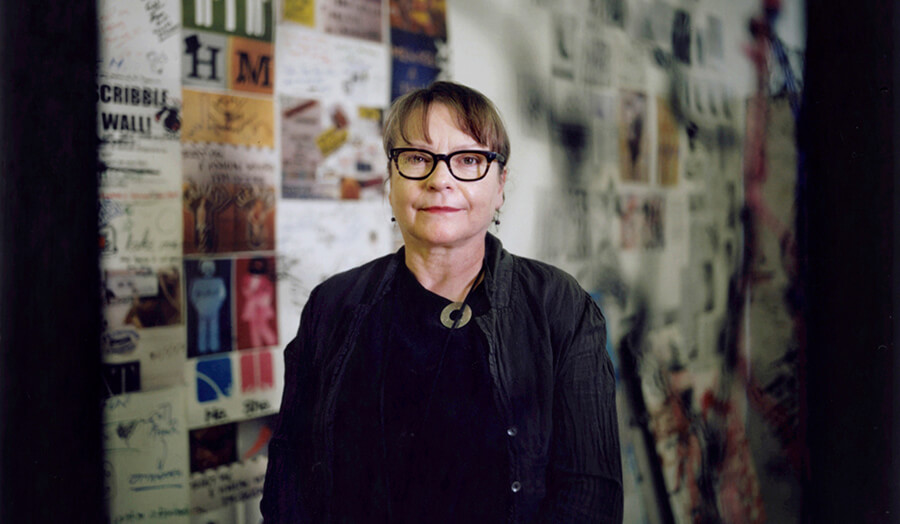 Rosemarie McGoldrick
Rosemarie McGoldrick is a London-based sculptor and installation artist who has shown nationally and internationally. She trained at Middlesex, Chelsea and Goldsmiths, has taught Fine Art at the School of Art, Architecture and Design since 1995 and is now Course Leader for Fine Art MFA.

Her commissions include sculptures for Futureworld at Milton Keynes, the London Docklands Development Corporation, the Homerton Hospital (Public Arts Development Trust) and for the Chiltern Sculpture Trust in Oxfordshire (Arts Council and Southern Arts).
Rosemarie has curated and made artefacts for two major exhibition-and-symposium events: The Animal Gaze (2008) which toured London, Plymouth, Exeter and Sheffield and The Animal Gaze Returned (2011) She edited the special Animal edition of Intellect's Journal of Visual Art Practice (Jan 2011). She is a member of the British Animal Studies Network and on the editorial board of Antennae, Journal of Nature in Visual Practice.
Research interests
After a century of ethology, biosemiotics and evolutionary psychology, more is understood in Western academic circles about humans' own animality. History, sociology, politics, geography, ecology, law and philosophy now address the animal question in an interdisciplinary way. Fine Art joins such enquiry with certain distinctive methods: the slowness of the art studio; contextualization; art's hospitality, its openness to a wider audience via participation and situation and art's long tradition of criticality.
A champion of animal rights, one of Rosemarie's research interests is in understanding how the making and the curating of contemporary art now meets the animal-human in praxis. Her direction currently lies in finding in art novel apprehensions of other animals and their relation to the human that are not ironic, reductive or Universalist.
Another related research interest of Rosemarie's lies in art and geomorphology, where new developments in the art genre of landscape are taking place. Following her artist residency Stonechat at the Aldeburgh Lookout in Suffolk (and growing out of a concern with site-specific art), Rosemarie organised the national colloquium Making the Stone Stony at the Portland Sculpture and Quarry Trust in Dorset in September 2013 with artist Peter Fillingham. This established the field network of university art researchers, focusing on art, land and stone with events and symposia at Portland from June 2014 onwards, to tour to network host institutions between 2015 and 2017.
Research portfolio
Techniques of the Bird Observer