Dr Mary-Jane Poku teaches on the Sciences Extended Degree BSc (Hons) and the first year of Chemistry BSc.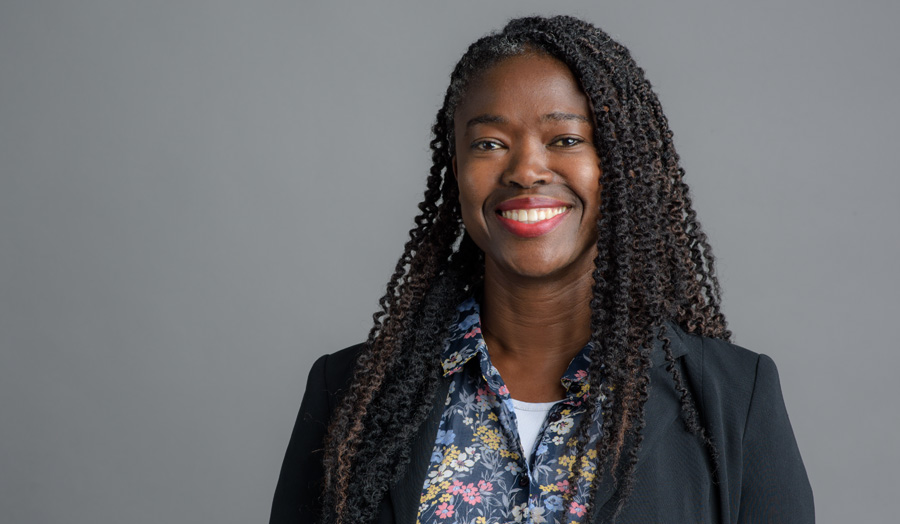 Tabs
Mary-Jane is the module leader for the Foundation Year Biology and Chemistry modules. Mary-Jane also teaches some aspects of first-year Chemistry and supervises final-year project students.
Mary-Jane's career in the sciences started with a degree in Biochemistry at Essex University, after which she embarked on a PhD in Biological Sciences, funded by the Brewing Research Foundation in Redhill, Surrey. This entailed using a hydrocyclone to recycle kieselguhr, a diatomaceous filtrate used to filter out the yeast in beer, in order for it to be reused before being dumped into landfill sites. Analyses of the different outlets for the stability of the yeast cells were undertaken concentrating more on yeast morphology. This work inspired in Mary-Jane an interest in biotechnology and microbiology.
As a postgraduate student, she had the opportunity to get involved in undergraduate teaching and also volunteered for one-to-one tuition in schools. Her interest in teaching sparked from this experience, and she decided to enter the Graduate Teacher Programme for Secondary Science teaching. After eight years teaching in schools, which was challenging but surprisingly enjoyable at times, Mary-Jane felt the need to teach in further and higher education in the hope of getting back to combining teaching with research where possible. Mary-Jane moved into further education for over four years to teach Biology and Chemistry to A-level, BTEC and HE Access students.
Mary-Jane became instrumental in running the HE Access programme which really empowered her in her decision to return to higher education. She found teaching Access students extremely rewarding as most of them were women from all different backgrounds who had little education but were very conscientious and motivated. The majority of her students were ready to get back into education after raising children, while others just yearned for a more fulfilling career change in the sciences, such as nursing, midwifery or the biosciences in general. Mary-Jane experienced an absolute joy to see such students learn new concepts, develop their knowledge and make such fantastic progress.
She thoroughly enjoys lecturing in the diverse environment that is London Met, with her brilliant and supportive colleagues.
1997 BSc (Hons) Biochemistry
2003 PhD Biological Sciences
2003 GTP (Graduate Teacher Programme)
2004 QTS (Qualified Teacher Status)
Biotechnology
Microbiology
Cancer
Email: m.poku@londonmet.ac.uk