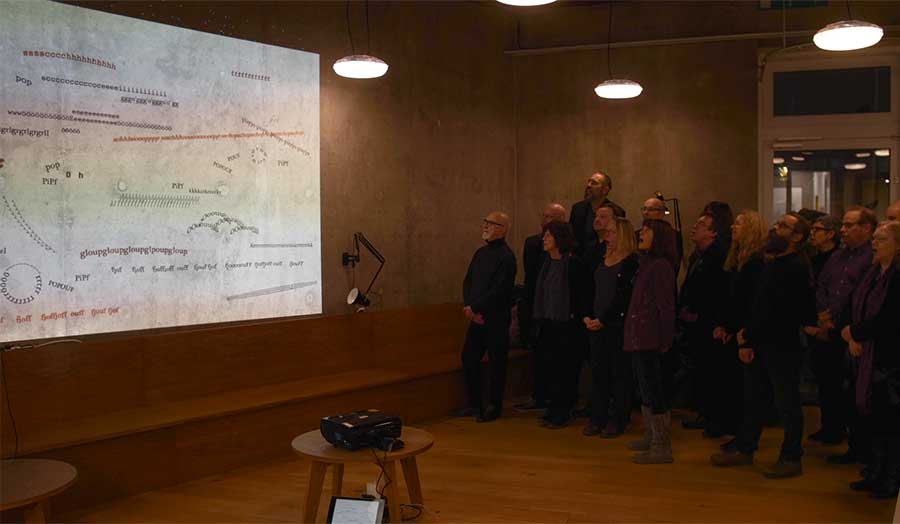 More about Johanna Hallsten
Johanna Hällsten is a Senior Lecturer in Fine Art, and the Course Leader for Fine Art BA (Hons). She gained her PhD in Fine Art from Staffordshire University in 2004, which concerned the uncanny experience in contemporary installation art. Prior to that she studied for a Masters in Fine Art at Staffordshire University (1999) and her undergraduate degree is in Printmaking from Grafikskolan i Stockholm, Sweden (1997).
Johanna has previously worked at both Staffordshire University and Loughborough University as a Lecturer in Fine Art. At Loughborough University she undertook roles such as Course Leader for Fine Art BA, Postgraduate Research Coordinator and was involved in teaching on, and development of, the Fine Art BA, Art & the Public Sphere MA, Art and Design MA. She has extensive experience in PhD supervision, particularly focusing on practice-based PhDs.
Johanna is an active researcher, and currently supervises PhDs in Fine Art, is a member of The Centre for Creative Arts, Cultures and Engagement and the coordinator of the Making Matters research group.
Johanna Hällsten is a Swedish artist who works primarily with text, sound and performance, where the work focuses on translation between different cultures, species, and forms, to address the interrelation between sounds and environments. For example, "Performing Hekla" investigates the translation processes occurring across and within music, language and the natural environment. It aims to test ways of translating the full complexity of sound within the particular environment of a volcanic site, through multiple processes of translation; drawing upon the Icelandic composer Jón Leifs orchestral works that concern the Icelandic landscape.
Further to this she is working on projects concerning citizenship, rhythm and the sense of being other – foreign, for example "Foreignhood" with artist Mary Rose O'Neill, which was part of "The Re-Imagining Citizenship" project organised by the Politised Practice and Anarchist research groups at Loughborough University, which she is still affiliated with.
Hällsten often collaborates with organisations, institutions and professionals in other fields (e.g. Royal Pavilion Brighton, Wuhan Botanical Gardens (China), Edinburgh Botanic Gardens, Arup, Hjólmeyki choir). Her work is regularly exhibited internationally and has attracted funding from bodies such as The Arts Council and Daiwa Foundation. It was recently performed at Nottingham Contemporary as part of InDialogue by Juxtavoices, and has been exhibited in Personal Structures, Venice Biennale, Translation Zone(s): Constellation Hong Kong, Dr. and Mrs. Sze Chi Ching Exhibition Gallery, ANTI festival, EV+A.
She is regularly invited as speaker at conferences and panel discussions, such as the Henry Moore Institute, Aalto University, Stanislaus University. She has published on environmental aesthetics and art practice in key publications in the field: The Front Edge of Environmental Aesthetics, Contemporary Aesthetics, Somatechnics, EUP journal, and in n.Paradoxa. In 2019-20 Hällsten was one of the co-convenors and instigators for the Institute of Advanced Studies research theme "Sound" at Loughborough University, with significant events being held with leading international sound scholars.
Hällsten is the Course Leader for Fine Art BA (Hons). Johanna is the lead tutor for Level 4 students (first years) for this course. She is also supervising PhDs in Fine Art.
If you are interested in pursuing a PhD study with Dr. Hällsten please email her directly with a brief summary of interest.
Research Interests:
Sound

Translation (and languages)

Citizenship

Performance

Environmental aesthetics

Public Sphere

Feminist art practices

Site-specific and location related practices
Selected Exhibitions
2020 – Atonym, Artcore, Derby (upcoming November 2020)

2020 – Salon of a Speculative Future, publication, UK

2019 – Rupture & Flow, performance with Juxtavoices, InDialogue, Nottingham Contemporary

2019 – Personal Structures, Venice Biennale, European Cultural Centre, Palazzo Mora, Venice

2019 – Re-Re-Imagining Citizenship, LU Arts

2018 – Translation Zone(s): Constellation Hong Kong, Dr. and Mrs. Sze Chi Ching Exhibition Gallery, Hong Kong Baptist University

2016 – Tactics of Interruption, ArtsAdmin, London

2015 – Sound and the Urban Environment, ONCA Gallery, Brighton

2013 – Noises of Art, Aberystwyth University, Aberystwyth

2013 – Calls from Blethenal Green, St John's on Bethnal Green, London

2013 – Screening Nature, Whitechapel Gallery

2012 – Hoopla! A sideways antidote to the Olympics, Sugerhouse Studios presented by the Bow Arts Trust, the Nunnery Arts Trust

2012 – iBAR (KoPAS), Hongdae, Seoul, Korea

2012 – Everyday Material, Rural Architectures, Binaural/Nodar, Covas do Monte, Gralheira Mountains, Portugal

2011 – A Regency Utopia, Royal Pavilion, Brighton, UK, as part of WhiteNights, new work commissioned

2011 – Natural Language [nach-er-url lang-gwij], curated by Natasha Rees, Vitrine Gallery, London, UK

2010 – It's About Time, curated by HATCH, Embrace Arts, Leicester + Nottingham Castle, Nottingham, UK

2010 – ANTI Festival, Kuopio, Finland

2010 – Ev+a, Limerick, Ireland

2010 – Episode 1: Acute Melancholia, Studio 44, Stockholm, Sweden

2009 – Trying to Cope with things that aren't human (Part One), Cell Project Space, London, UK

2009 – Trying to Cope with things that aren't human (Part One), David Cunningham Projects (DCP) San Francisco, USA + AirSpace, Stoke-on-Trent, UK

2008 – INTERCOM, AirSpace Gallery, Stoke-on-Trent, UK
Selected Publications (author)
2020 – "Unnamed Heroine" in

Salon for a Speculative Future

, Ma Biblioteque, co-authored with Dr. Mary Rose O'Neill

2016 –

"Sounding site: listening, mingling, index and reciprocity in the field"

, co-authored with Dr. C. Clover & S. Laurel Jones, Unlikely - Journal for the Creative Arts, (2 Field Work),

2015 – Binaural/Nodar – Rural Architectures, publication (text & sound work)

2014 – "Sonic Movements: Spatial Reflexivity", EUP journal 'Somatechnics' special issue 'The Somatechnics of Movement' pp.133-148, March14

2012 – "Sonic Movements: in-between the floorboards" in

Korkea Taivas (High Sky

), ed. Prof. Yrjö Sepänmaa, published by Maahenki Oy, Finland. ISBN: 987-952-5870-74-9, pp.295-301

2012 – "Considering our Sonic Environment: via the concept of Ma and duration" in

The Front Edge of Environmental Aesthetics

vol 2 (Wuhan, China: Wuhan University Press, 2012) 978-7-307-09601-1 pp 46-56

2007 – "Sounds Like It: a cross-cultural conversation", n.Paradoxa – international feminist art journal, volume 20, 2007, pp.58-63, ISSN 1461-0434

2005 –

"Movement and Participation: Journeys within Everyday Environments"

in Contemporary Aesthetics online journal, special volume 'Aesthetics and Mobility', 2007
Arts Council England, Grants for the Arts (2013)
Daiwa Foundation Small Grants (2009)
Arts Council England (West Midlands), small grants for individuals (2006)
Erik o Gurli Hultengrens Stipendiefond för filosofi (2001)
Täby Kommun stora kulturstipendium (1998)
Stiftelsen Grafikskolan i Stockholm – Grafikens Hus (1997)
External Examiner Roles:
University of Bolton, BA Fine Art (2020--)

East Sussex College, BA Fine Art (2020--)

University of the West of England, BA Fine Art (2013 – 2016)

University of London,

Goldsmiths, PhD examiner: Dr. Giovanni Aloi, "Botched Taxidermy: New Animal Bodies in

Contemporary Art'" (2014)

University of Bedfordshire, BA Fine Art, BA Photography & Video Art, BA Art & Design (2010 – 2014)
Reviewer for Manchester University Press, 2018

Invited speaker and respondent for Henry Moore Institute (2016), Aalto University (2014), Supermarket Art Fair (2010), California State University – Stanislaus (2006) amongst others

Member of WFAE – World Forum of Acoustic Ecology

Board and curatorial committee member of AirSpace Gallery, Stoke-on-Trent, 2009 - 2011

Work in the collection Föreningen för Grafisk konst, currently situated in the Modern Museum of Art in Stockholm, Sweden