Danielle is an Associate Professor at London Metropolitan University. She is course leader for the Interpreting MA, and Conference Interpreting MA. She is also in charge of the third stream interpreting short courses, which she has formulated from the beginning – creating a unique opportunity for students to start a career in interpreting or developing existing interpreting skills. These courses, which she developed single-handedly, have attracted both professional interpreters and novices from the UK and abroad. Through her Training the Trainers course, she has developed a number of opportunities to enhance staff development – a model that has now disseminated to other departments.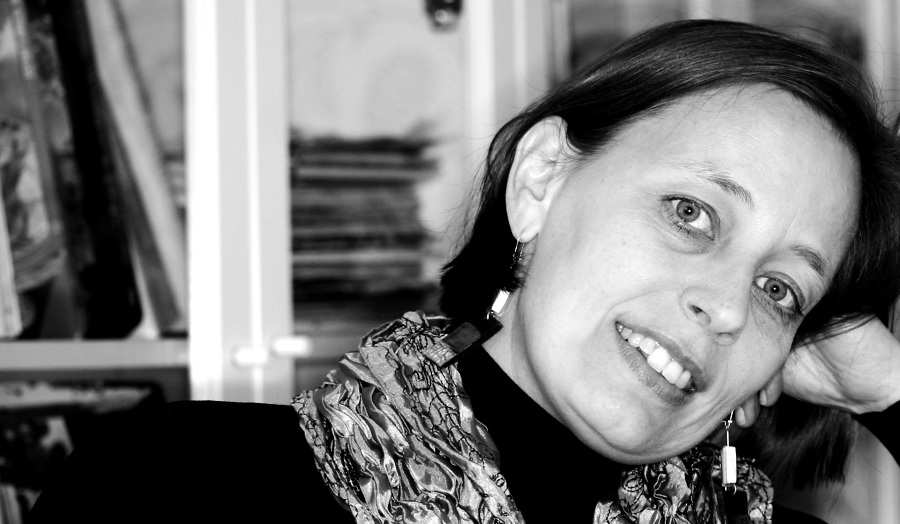 Danielle D'Hayer
Danielle believes in a student-centred approach, encouraging students to use their studies as an opportunity to also develop their own personal strengths. She has initiated and developed partnerships with former students (the Ambassadors Scheme) which have been very much appreciated by the interpreting students who benefit from this opportunity for their placement module (shadowing an interpreter at work or interpreting under supervision).
She has developed opportunities for students to interpret in real settings such as conference interpreting practice at the European Institutions, the United Nations and other international organisations. Danielle's expectations are high for herself, the teaching team and her students. With a strong belief in equal opportunities, lecturer's accessibility and visibility, she creates opportunities to enhance students learning experience with extra curriculum activities.
In 2008, Danielle initiated the Public Service Interpreting and Translation Network Group and is now actively involved in the development of flexible access to teaching and learning in interpreting studies. With projects such as virtual classes, the virtual institute for interpreting studies, web streaming and the use of Twitter in the classroom, Danielle is actively involved in new technologies and interpreting studies. Finally, she is researching virtual communities of practice as a model for partnership and cooperation in interpreting studies.
Danielle's qualifications:
Qualifications
BA English – Licence d'Anglais Langues Etrangeres de l'Universite de Lille
Diploma in Public Service Interpreting (DPSI health)
Secondary school training with ILEA (Inner London Education Authority)
CERTED Certificate in Further Education Teaching Stage 3, City and Guilds 7407 Level 4
MA in Teaching and learning in Higher Education MATLHE (Distinction)
AIIC Training the trainers' certificates
ITI training certificates (ie note taking, conference interpreting, Police and court register)
Currently a PHD student, exploring the (virtual) community of practice model for interpreting studies
Modules currently and recently taught:
Postgraduate:
The Interpreter's Skills and Tools
Conference Interpreting 1 and 2
The Interpreter's Professional Environment
Conference Interpreting (EU/UN Context)
Interpreting short courses:
Training the Trainers (interpreting studies)
Tailor-made courses
Consultancy:
Curriculum development for interpreting studies
Training the Trainers
Setting up interpreting programmes