Bettina is Head of International Engagement at Guildhall School of Business and Law, enhancing and improving international student experience.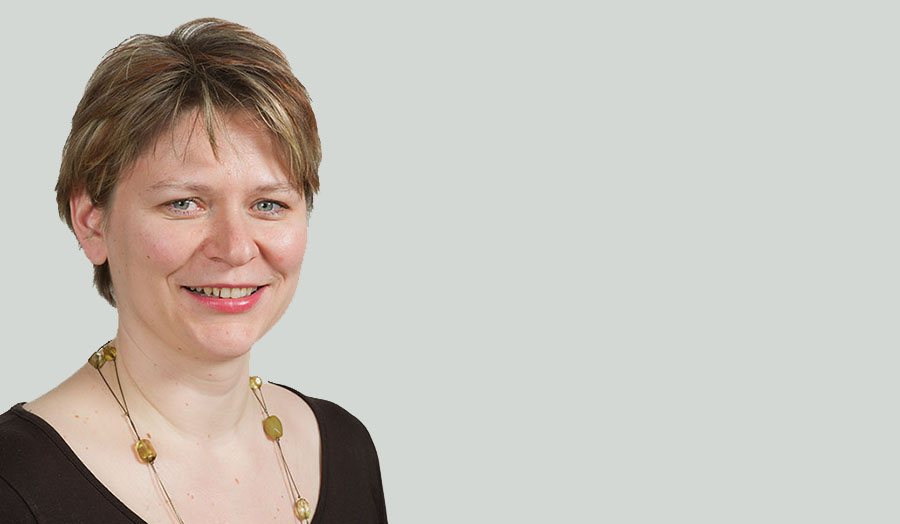 Bettina Coleman-Schoels
Bettina is a fully qualified Business Psychologist (MSc, BSc) and Educator (SFHEA, PGCELT) with management experience in different industries. For many years she worked in the field of hotel management and organisational development, before moving across to psychology and education. Since then, she has continued in various management roles with excellent results.

She has worked internationally in education as an Academic Liaison Tutor and Subject Specialist with universities in Spain, Germany, Greece and Nepal. In addition, Bettina was a Specialist External Examiner for the University of Chester and London Southbank University.

Her current role focuses on international students in our Guildhall School of Business and Law where Bettina works together with colleagues and students from across the university to ensure the best possible learning and university experience.
Bettina's teaching experience ranges from business psychology modules to consumer psychology, critical theory, management, critical management, consultancy and research methods. She has successfully led a level 6 dissertation module for 8 years and is currently leading the consultancy module.
These modules cater for different courses in our Guildhall School of Business and Law. As a result, Bettina contiues to exercise agility, supportiveness and inclusivity.
Additionally, she has been a course leader for prominent courses for the past 7 years, including our BA Business Management. During this time she has introduced many innovative features that have been utilised by her successors, with great success.
Her aim as a leader is to work with people, from managers, to peers and students, ensuring best results. Bettina has received excellent feedback from across the board so far.
Coleman-Schoels, B (2023). "The impact of organisational change on the Social Capital of a European Family firm". Staff and Student Research Conference, 5th of July 2023, London Metropolitan University.

Coleman-Schoels, B & Bradshaw, C. (2023). "The voices of our international students – an investigation into their transition experience". Learning and Teaching Conference 28th June 2023,
London Metropolitan University

Meletiadou, E. & Coleman-Schoels, B. (2022). "Exploring the use of "Assessment For Learning" strategies with final year students to improve their dissertation journey and engage them as partners in learning at GSBL". Learning and Teaching Conference 23rd of July 2022, London Metropolitan University

Coleman-Schoels, B. (2021). "The experience of women in a traditionally male industry. The case of female firm representatives in the Austrian agricultural sector." Student Staff Research Conference,
21st of July 2021, London Metropolitan University

Coleman-Schoels, B. (2021). "How do women fare in a traditional male industry? The case of female firm representatives in the Austrian agricultural sector." Research Student Summer Conference, 23rd of June 2021, Middlesex University, London.

Coleman-Schoels, B. (2020). "The study of organisational development in a European SME." GSBL Research Group, 8th of July 2020, London Metropolitan University, London.

Coleman-Schoels, B (2020). "The use of screencasts as assignment brief" Learning and Teaching Conference, 30th of June, London Metropolitan University, London

Coleman-Schoels, B (2020). "Pandora's box: the mystery of case study research." Middlesex University Research Group, 9th of April 2020, Middlesex University, London

Coleman-Schoels, B. (2019). "A mosaic without concept: A longitudinal study into the internationalisation of a European SME in agriculture." Middlesex University Research Group, 7th of October 2019, Middlesex University, London.

Coleman-Schoels, B. & Messenger, H. (2015). If at first you don't succeed...: an evaluation of a 3rd year dissertation module. Investigations in university teaching and learning, 11.

Coleman-Schoels, B. (2012). Critical Perspectives in Business Psychology: The Evaluation of a 3rd-Year Undergraduate Module. Investigations in university teaching and learning, 8, 66-72.

Coleman-Schoels, B. (2009). Women Juggling Work And Family; An Interpretative Phenomenological Analysis of How They Do It And What The Psychological Implications Are? University of East London, May 2009, unpublished.

Coleman-Schoels, B. (2008). Tri-cultural Identity – Gift or Curse? A Thematic Analytic Study of Tri-cultural Identity. University of East London, May 2008, unpublished.

Coleman-Schoels, B., Fakhr, Z. & Gomes, C. (2011). "Alternative Methods of Group Work Assessment to Promote the Engagement of Diverse Students" Learning and Teaching Conference, 28th June, London Metropolitan University, London
Bettina Coleman-Schoels, GSBL Head of International Engagement
b.coleman-schoels@londonmet.ac.uk