Amanda completed her undergraduate degree in Philosophy, Politics and Economics at Oxford in 1988-91 and went on to become a Chartered Accountant working at KPMG, Disney and the BBC. Amanda decided to change career and completed a conversion course in Psychology at London Met in 2003.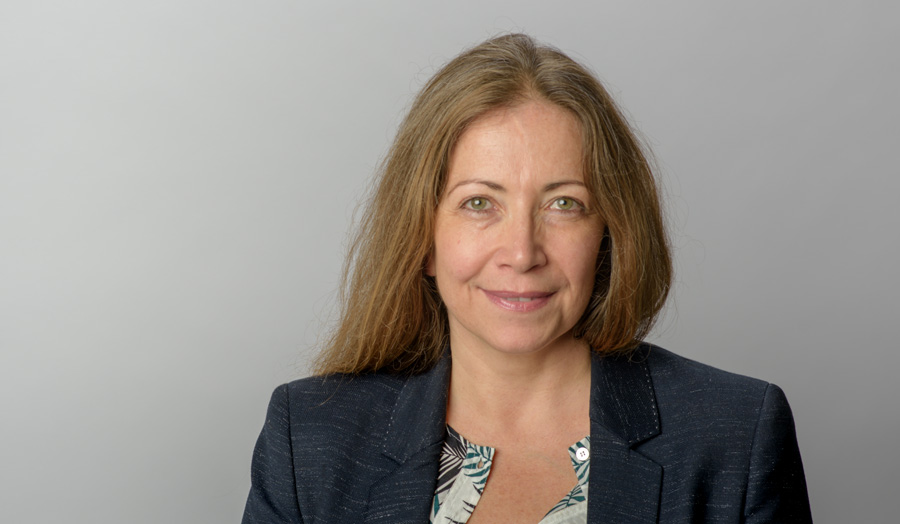 Amanda Holland
Biography
Amanda combined becoming a mum with further study and gained her PhD in word learning and fast mapping in 3-4-year-olds at London Met in 2015. In 2016, Amanda taught several lectures in developmental psychology at Essex University and spent a year at Goldsmiths University running an assessment of executive function with prostate cancer patients at Whipps Cross Hospital. In 2017, Amanda helped design and collect data for a study at Essex University, investigating differences in learning in 4-5-year-olds from touchscreens, video and live teaching. She was delighted to join London Met in September 2017 as a lecturer and teach on the Psychology BSc (Hons), Psychology Extended Degree BSc (Hons) and Psychology for Graduates (by distance learning) Uni cert.
Teaching and interests
Amanda is teaching several lectures and workshops in developmental psychology to Level three, first-year undergraduates and to students on the conversion programme. Developmental psychology covers her area of research, so she particularly enjoys this part of teaching. Amanda also teaches several lectures and workshops on study skills covering topics like effective reading, essay-writing, and critical thinking. She says "It is a great way to get to know the students in the first year of their undergraduate studies and it has really helped me learn better ways of working." Amanda is also a project supervisor she says "It is all about getting into the nitty-gritty of designing, implementing and analysing real research which is really fun. I have some really good straightforward projects on word learning and fast mapping, based upon my own research and I am overseeing projects in other areas too, such as autism and attachment."
Publications
Authored
Holland, A., Hyde, G., Simpson, A. & Riggs, K.J. (Accepted by JECP). Preschoolers fast map and retain artifact functions as efficiently as artifact names, but actions are learned most easily.
Holland, A., Mather, E., Simpson, A. & Riggs, K.J. (2016). Get your facts right: preschoolers systematically extend both object names and category-relevant facts. Frontiers in Psychology, 7, 1064.
Holland, A., Simpson, A. & Riggs, K.J. (2015). Young children retain fast mapped object labels better than shape, color, and texture words. Journal of Experimental Child Psychology, 134, 1–11.
Available for
Amanda has delivered conferences and presentations:
A. Holland, K. Riggs and A. Simpson (2016). 3-5-year-olds Fast Map and Retain Functions as well as Object Labels but Actions Win the Race. Poster presentation at 2016 CEU Budapest Conference on Cognitive Development, BCCCD Conference, CEU, Budapest, Hungary.
A. Holland, K. Riggs and A. Simpson (2015). Actions speak louder than words and functions. Talk at Building Bridges: mobilizing international interdisciplinary science to benefit society, Goldsmiths, University of London Conference, London, UK.
A. Holland, K. Riggs and A. Simpson (2013). Can children extend facts to other objects from the same category? Poster presentation at British Psychological Society (BPS) Cognitive & Developmental Joint Meeting, Reading, UK.
Holland, A. (2009). A Special Object Status in Fast Mapping? Invited research seminar to Developmental group, University of Birmingham, UK.
A. Holland, K. Riggs and A. Simpson (2007). Fast Mapping of Words and Linguistic Facts: Does Long Term Retention Extend to Words Other Than Object Labels? Poster presentation at SRCD Biennial Meeting 2007, Boston, MA, USA.
A. Holland, K. Riggs and A. Simpson (2006). Are All Words Fast Mapped? Poster presentation at BPS Developmental Psychological Section Annual Conference, Royal Holloway, UK.
Contact Amanda
Amanda Holland
Senior Lecturer in Psychology
E: a.holland@londonmet.ac.uk