Ajay Hothi is a Senior Lecturer in Visual Communication in the School of Art, Architecture and Design. He writes about art, about design, about sport, and about writing.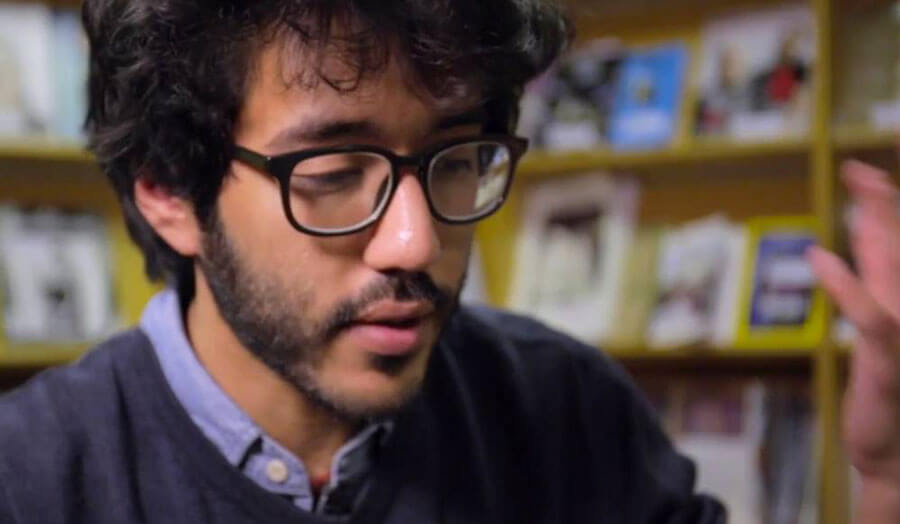 Ajay Hothi
Ajay's writing appears in publications including Artforum, Art in America, Frieze, and Art Monthly, among many others. As a filmmaker, he has made documentaries for broadcast on BBC Radio 2 and Radio 4, and for exhibition at venues including Serpentine Gallery and Design Miami. He is the editor of 'A cut a scratch a score' (Art Editions North, 2015), on performance art and exhibition, and the author of 'This is art writing' (2018), on independent artists' publishing. He is a PhD candidate (Kingston University), and holds an MPhil in Critical Writing in Art & Design (Royal College of Art).
Ajay also teaches Critical and Historical Studies for Design at Kingston University and the Royal College of Art.
Module Leader: Critical and Contextual Studies (Visual Communications)
Ajay's PhD research examines how association football clubs design their fanbases, from local level to global brands; from the socialist cooperative to the international corporation. The aim of this research is to determine design languages as they are applied in practice. Ajay's MPhil thesis examined writing as a methodology of visual art-making, from experimental publications of the 1910s-1950s, to the work of contemporary multimedia artists.
A key feature of this research is oriented writing: the presentation of writing as a self-reflexive dialogue with form and function; writing as a space for agency, discourse, industry and applied practices.
This is Art Writing (2018)

A CUT A SCRATCH A SCORE (Art Editions North, 2015)