Understanding the contribution of Irish Nurses to the NHS: an oral history project
A new partnership between the London Irish Centre and London Metropolitan University will capture the stories of Irish women who were recruited to train and work in the NHS.
Date: 17 March 2022
London Met is delighted to announce a new partnership between Louise Ryan, Senior Professor of Sociology, documentary maker Grainne McPolin, and the London Irish Centre. The project aims to capture the stories of Irish women who were recruited to train and work in the NHS.
In establishing the NHS, Britain drew on Ireland, along with other former colonies, as a source of trained and trainee nurses. Recruitment drives throughout the 1950s-60s, for example, saw NHS staff travel around Ireland, often setting up in local hotels, to interview and sign up Irish teenage girls for nurse training. Thousands of such young women were then assigned to hospitals throughout Britain where they trained and worked. In the words of one such recruit, these young Irish women became 'the backbone of the NHS'.
This work builds upon two earlier projects. In the early 2000s, Louise Ryan undertook a small study of Irish nurses (2007, 2008) which has become widely cited and regarded as pioneering research in understanding the role of Irish migrant women in the NHS. In 2021, a radio documentary entitled 'Angels of Mercy' produced by Grainne McPolin was broadcast on Newstalk Radio, Ireland to wide acclaim. The programme was runner-up in the New York radio awards.
That programme ignited interest in the history of Irish nurses in Britain and listeners indicated their desire to know more about this important chapter in the UK/ Ireland story. Grainne McPolin was a nurse for over 30 years, half of that time spent working in the National Health Services, she brings that life experience to the project. Louise Ryan was a contributor to the radio programme and at that point she and Grainne decided to develop the project further, seek funding, and preserve the stories of Irish nurses.
Louise Ryan and Grainne McPolin said, "We are delighted that the London Irish Centre has come on board as a partner in this important research project. We are grateful to Gary Dunne, Director of Culture London Irish Centre, for his encouragement and the financial support for this project and we look forward to a fruitful partnership as this project unfolds over the coming years."
The project is also supported by funding from the Irish Nurses & Midwives Organisation.
The project will result in:
a dataset of oral history interviews that, with permission, will be anonymised and archived for future research in the Irish in Britain archive, held at London Metropolitan University.

a research report to be presented to community events organised in collaboration with our partners, the London Irish Centre

a series of podcasts for distribution via relevant social media platforms and via the Global Diversities and Inequalities research centre website

a number of academic articles
Subject to additional funding, the team also plan to write an oral history book.
If you are interested to find out more or to take part in this exciting new project please contact Professor Louise Ryan.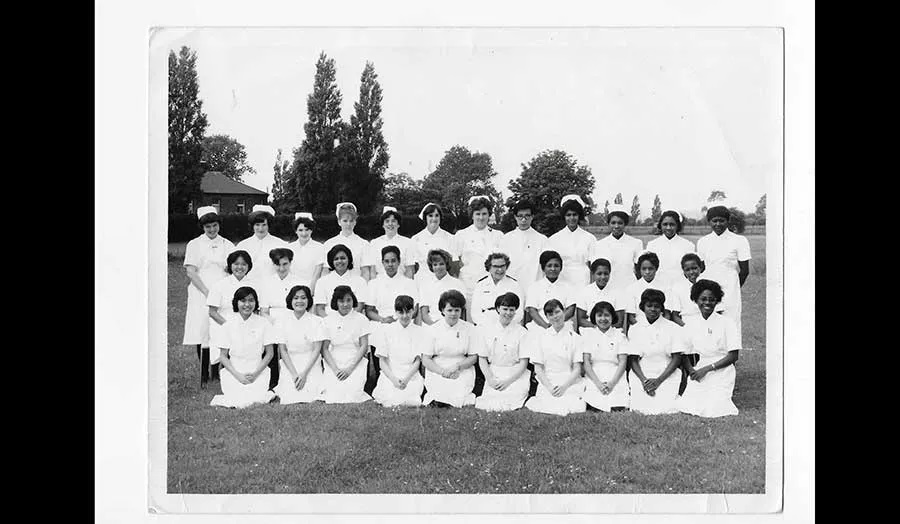 Photo credit: Bernie Naughton
More information on: