Taking more responsibility for sustainability
The University hosted an international session to create a discussion about how the world can take more responsibility for sustainability.
Date: 9 July 2018
London Metropolitan University hosted an international forum on Tuesday 3 July to discuss how we can encourage the globe to become more sustainable.
'The International Forum on working towards creating a more sustainable world', was organised by Dr Sam Idowu, course leader for Corporate Social Responsibility (CSR) and Sustainability at London Met, and invited academics from around the globe to share ideas and good practice to encourage CSR and sustainability. The aim was to create a discussion which will ultimately influence public policy.
"It is important to host events like this not just in London but around the world because conversations are taking place globally about how we can improve sustainability in businesses everywhere," said Dr Idowu.
"Bringing these conversations together means we can have well informed panels and make a positive step towards making a real difference. We spend too long focusing on the problems in the sustainability sector rather than finding solutions."
The session invited experts from China, France, Germany, Italy, the UK, Brazil, Romania, Poland, USA and Norway to share their insights. Professor Richard Ennals, Emeritus Professor at Kingston University, commented that there are no consistent solutions to ensuring that good CSR practices are met across businesses, and even across different cultures.
The session was chaired by Professor Nick Capaldi, Chair of Business Ethics at Loyola University in New Orleans, and Professor Stephen Perkins, Emeritus Professor at London Met and former Dean of the former Guildhall Faculty of Business and Law, now Guildhall School of Business and Law.
Professor Capaldi said: "In order to make a real difference, we should look at attempting to influence public policy. I'm highly cynicial of the government's way of addressing sustainability and think there is more to be done."
Professor Perkins added: "It's important we all realise our responsibility. In humanising things, we start to see the consequences of our actions."
Dr Idowu leads the CSR and Sustainability courses at London Met which is taught in conjunction with London Met's sustainability team. Students on these courses have the benefit of not only being taught by leading academics, but also getting practical hands on experience to boost their employability prospects.
Find out more about CSR and Sustainability MSc and CSR and Sustainability ADPD.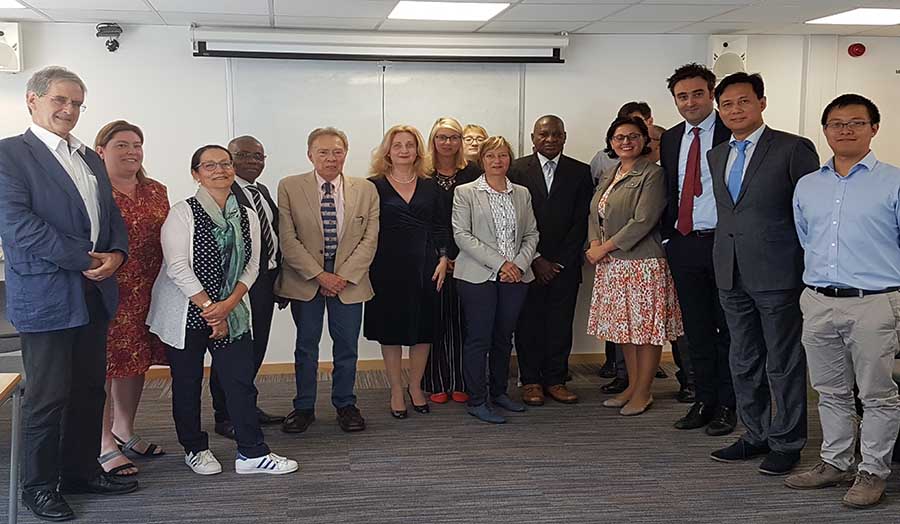 Corporate Social Responsibility aims to encourage businesses to self-regulate and take responsibility for the way in which their business is run. this means businesses need to take accountability for their environmental, social, economic, governance and ethical impact as well as consider human rights.