Cass Hosts Radical Pedagogies Symposium 2015: Architectural Education and the British Tradition, curated by Daisy Froud and Harriet Harriss
Date: 17/06/15
The Cass is hosting an all day event addressing critical issues in architectural education, organised by Daisy Froud and Harriet Harriss, authors of Radical Pedagogies.
Sessions throughout the day will generate manifesto statements geared towards actionable outcomes for the future of architectural education in the UK.
The anticipated reduction in the duration of architecture education in the UK and across Europe has encouraged a sense of collective openness to exploring other models of professional education delivery. There's never been a better time to be thoughtfully innovative and take the initiative. The book provides much needed debate about the future of architectural education, placing it within its unique historic tradition and raising questions as to where architecture schools should be situated, who should be teaching it and whether it should be treated as an interdisciplinary, rather than silo-based subject.
This is not just a book for academics. It comprises voices from those who are doing as well as talking; students, recent graduates, practitioners, educators and developers. Both the book and launch symposium seek to move the debate beyond a simple disagnostic of the current curricula conundrums, and instead consolidate academic and practice-based evidence into a set of actionable insights which should question, provoke and inspire.
Programme
10 - 1pm: Association Architectural Educators meeting (invitation only)
11am - 1pm: Student only education manifesto/hackathon session (invitation only)
1.30 - 6.30pm: Panel presentations and discussions (these are the tickets needed for this event)
7pm: Public panel debate and book launch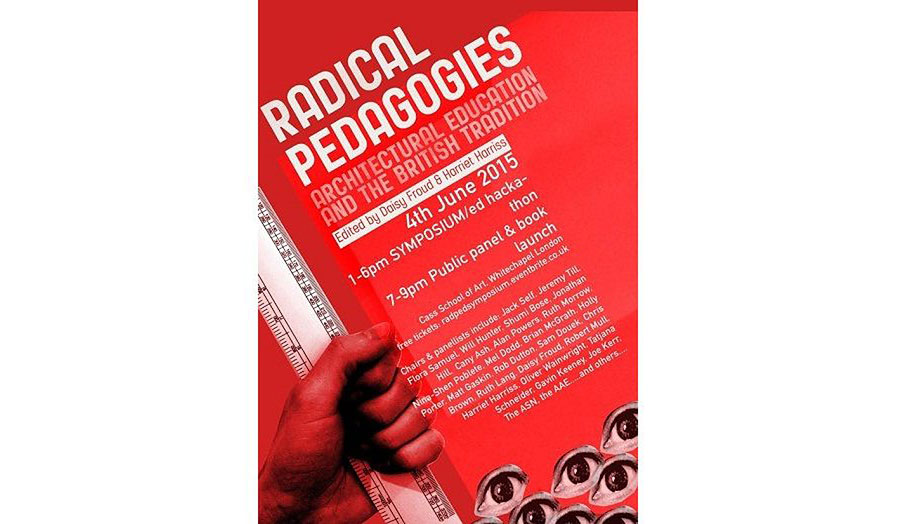 News details
| | |
| --- | --- |
| Date | 4 June 2015 |
| Location | The Cass, Central House |
Recent news from The Cass