New Student Work at The Loom
Textiles BA and Fashion BA students celebrate another exhibition changeover at The Loom.
Date: 8 February 2017
Students from Textile Design BA and Fashion BA have celebrated a new set of student work exhibited at The Loom, a Whitechapel Art Space based on Gowers Walk. Four students from both courses are showing their work in the foyer until March. Their exhibition of student textiles research celebrates The Loom building's rich history of textiles and manufacturing in the area.
Under the curation of James Hunting, Course Leader for BA Textile Design, the students have followed briefs and through their work have explored ideas such as The Loom's kinetic architecture, Japanese dyeing techniques and the transformative qualities of colour.
The work on display includes:
Chloe McColgan, Fashion BA, "Urban Coverings"
Hannah Bennet, Fashion BA, "The Sensory Surface"
Ellie Williams, Textile Design BA, "Stained Skins"
Jessica Bolton, Textile Design BA, "Absorption"
The next exhibition of work in March will focus on equipment and tools from the textile industry. Future themes at The Loom will encompass the range of Cass disciplines from furniture, film and fine art to precious objects, instrument making and silversmithing.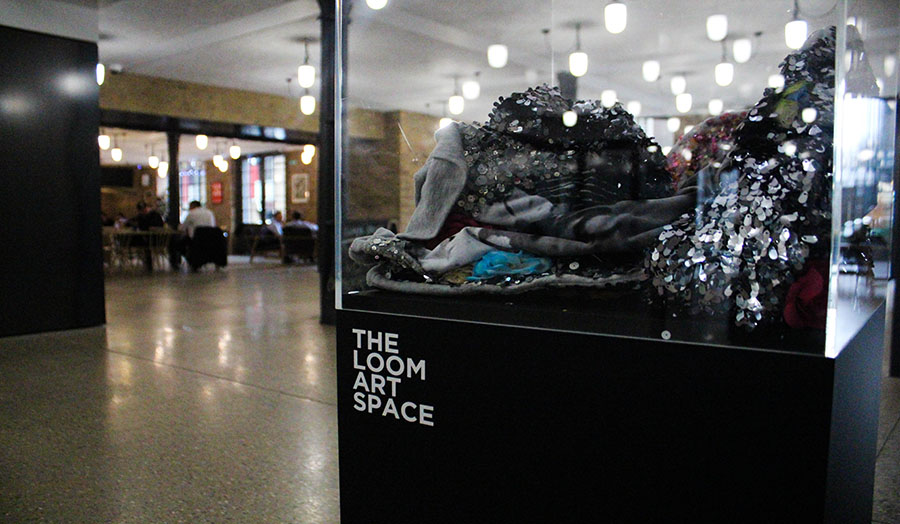 News details
Exhibition dates
Until March 2017
Location
The Loom
14 Gower's Walk
E1 8PY