Hundreds attend as Vice Chancellor launches new 4th floor at The Cass, designed by the School's own Architecture Research Unit (ARU).
Date: 20 November 2012
Huge crowds of students, staff, guests, commercial and press representatives attended the official launch of the new fourth floor of Central House on 20 November.
Following introductions from Professor Robert Mull, Florian Biegel and Philip Christou who designed the space, the University's Vice Chancellor, Professor Malcolm Gillies formally declared the floor open.
Inspired by the idea of a city street, the school's own Architecture Research Unit (ARU) has designed the floor – which will be occupied by RIBA (part II) Professional Diploma students – to create a stimulating studio environment incorporating a boulevard, open plan spaces, galleries and domestic staircases to encourage dialogue between disciplines. The floor is Phase 1 of a project which will see the other floors transformed over the coming year. This exciting re-imagining of the Estate complements developments to the curriculum, including the new studio approach, which have been central to the new school's vision.
Guests at the opening event enjoyed music by folk band Delicatessen, Musarc ( The School of Architecture's Choir) and a performance by a percussion group on instruments created by Architecture students for last Summers 'Conversation Pieces' Project. Food was provided by another famous East End institution, the Lahore Kebab House, and for those who needed a cool down post-curry there was even an ice-cream float on the new boulevard. Recognising the coming together of schools, special name badges were available to guests reading either 'Hug an Artist' or 'Hug an Architect' -though in the packed rooms, getting close to one another wasn't difficult.
Recently described by artist and MA Course Leader Patrick Brill as the 'Aldgate Bauhaus', the Cass was formally created on the 1st of August 2012, through the merger of the Sir John Cass School of Art, Architecture and Design at London Metropolitan University, continuing and building on this successful heritage in teaching and research in creative disciplines.
To read more about the design and concept for the new studio floor, please click here to read the BD article from January 2013.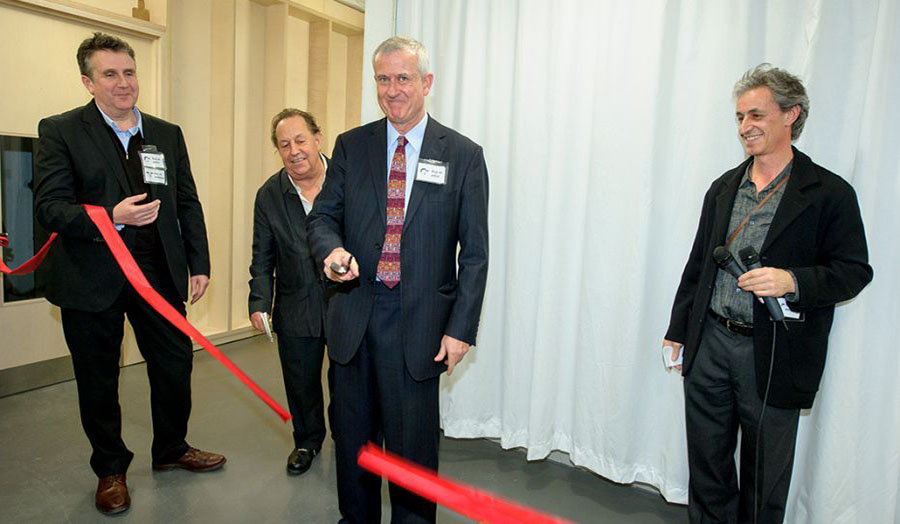 Opening night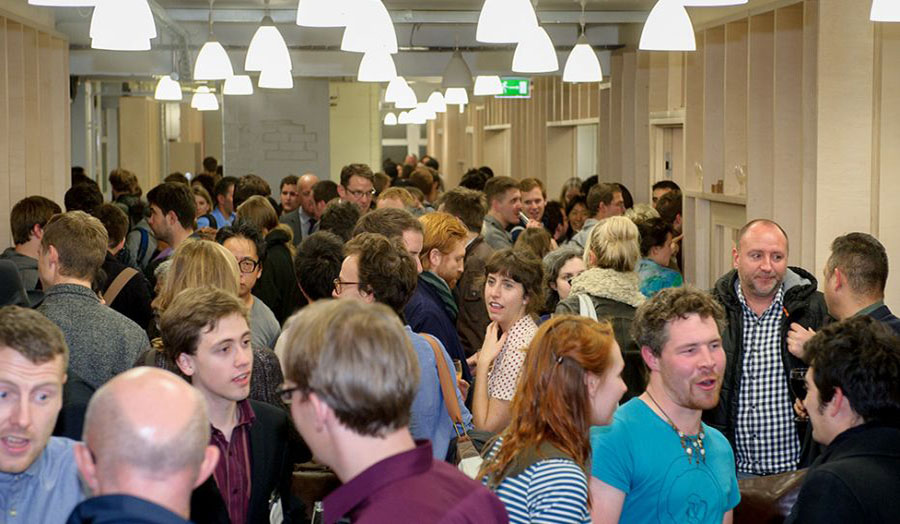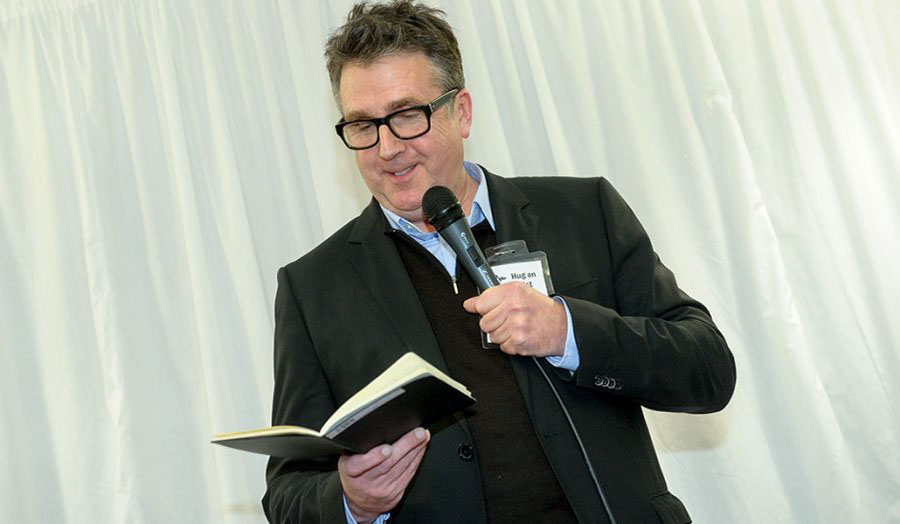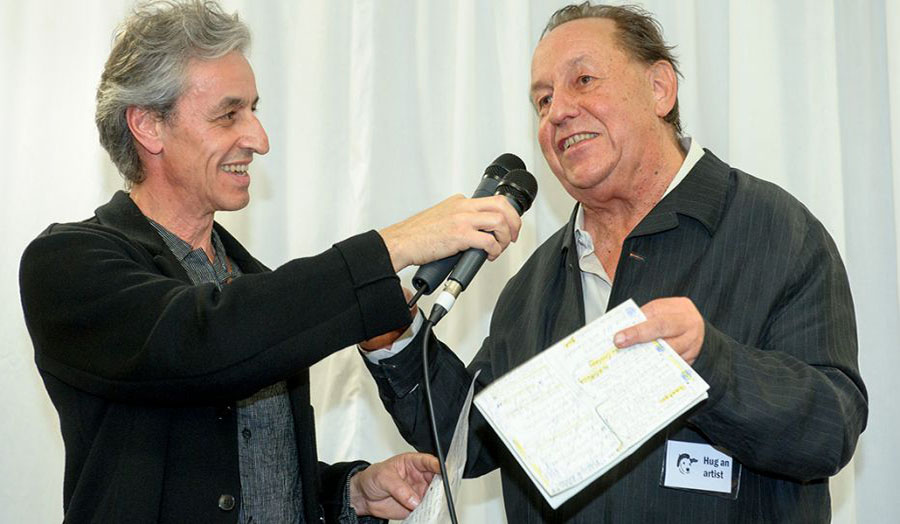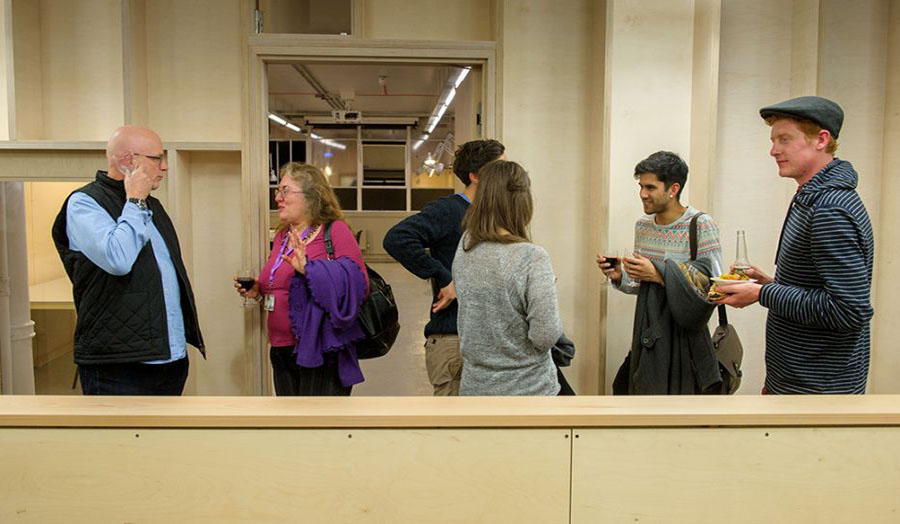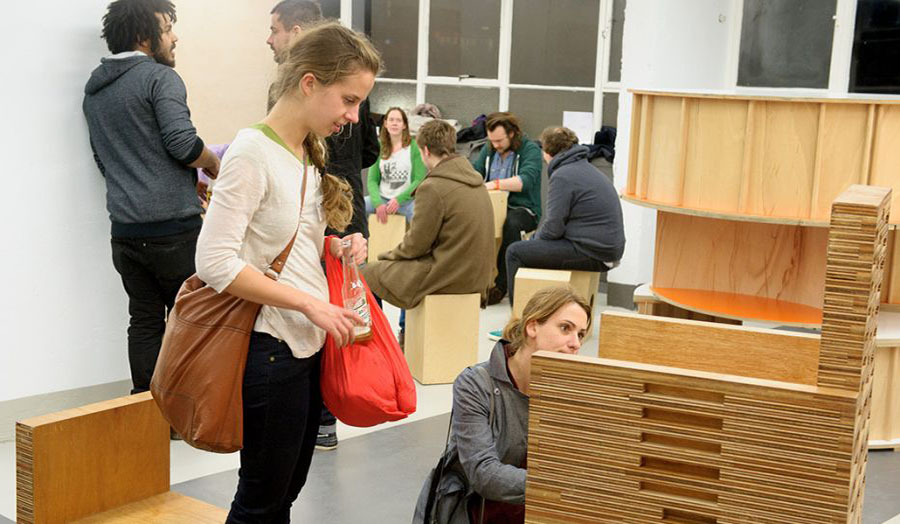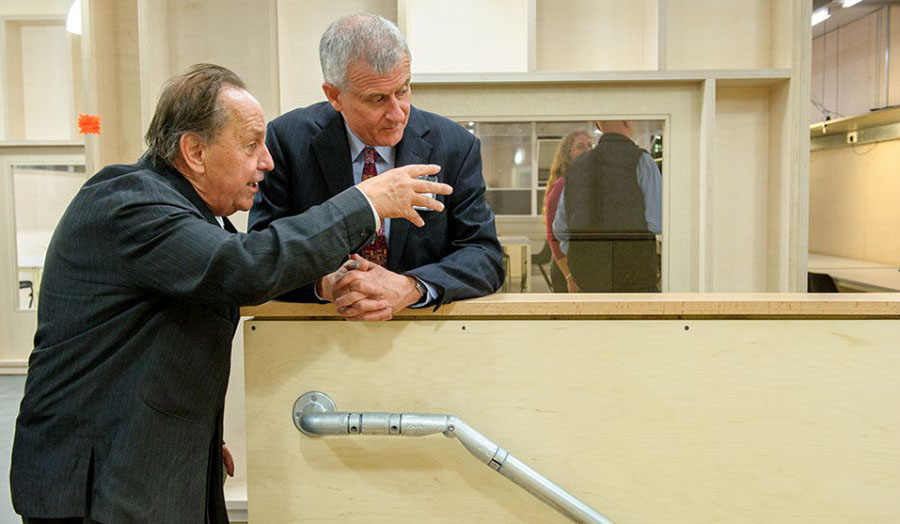 Musicians perform using instruments created by students for the Conversation Pieces project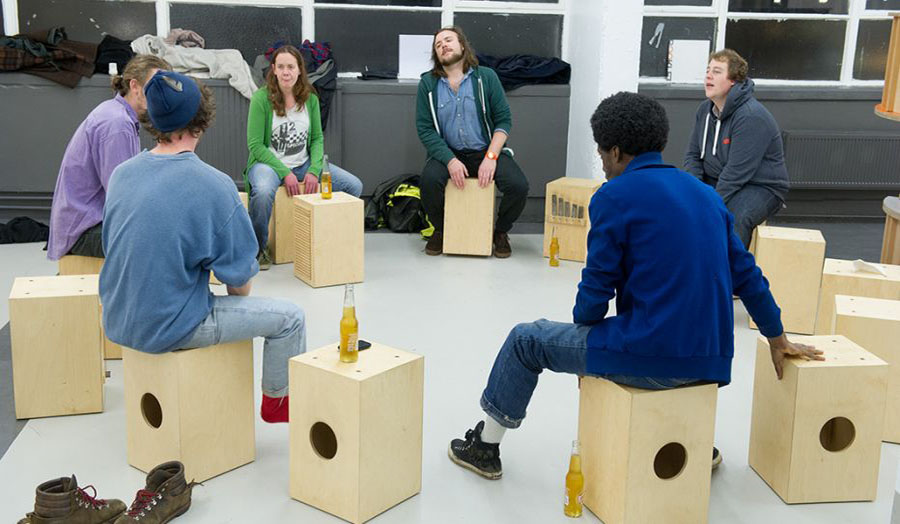 New 'domestic' staircases