More about this project
Eight 'Conversation Pieces' were delivered for the London Olympic and Paralympic Games as part of the GLA funded City Dressing project. The Conversation Pieces are large furniture objects conceived as ethnographic instruments, used by students to engage inhabitants of the City in conversations about themselves - their lives, their work and ways in which they experience London.
The pieces have been developed from work created for a project titled Mobile Sound Pieces, within the Architectre Diploma Unit Re-Imagining the City taught by Pierre d'Avoine and Daniel Serafimovski at The Cass School of Architecture.
During the academic year, seventeen students in their 4th and 5th Year worked in groups to design and fabricate six large furniture and musical objects.
Jen Ng of The Projects Office has co-ordinated and supported the pieces being crafted and delivered as a series of live installations that have been located on various sites throughout the City including Christchurch Spitalfields, Thames Path at Millennium Bridge and outside St Paul's Cathedral.
The project has drawn extensively on the skills of staff at The Cass drawing on the knowledge of music technology and furniture making and using the workshops at Commercial Road.
The events were celebrated at an evening event outside The Bank at Central House on the 6th September, and included a performance by 12 drummers on the Music Boxes, and a party around the Conversation Pieces on the pavement.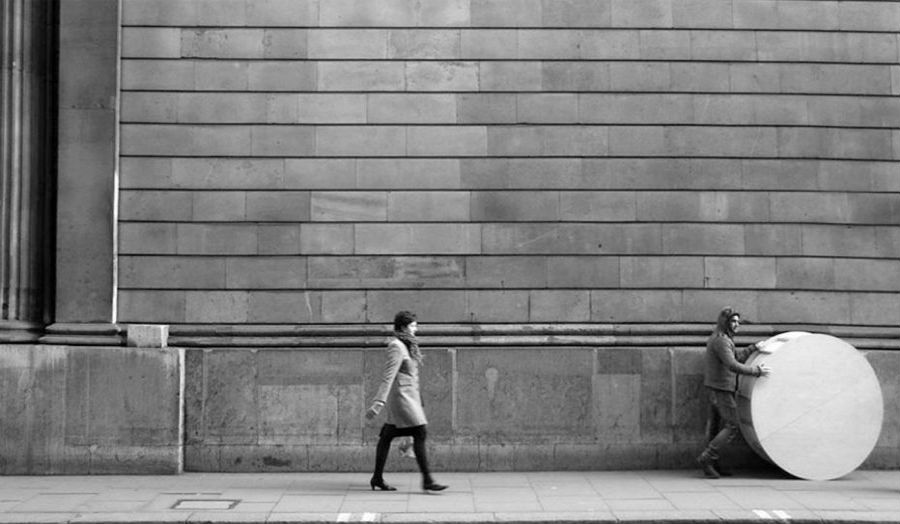 Images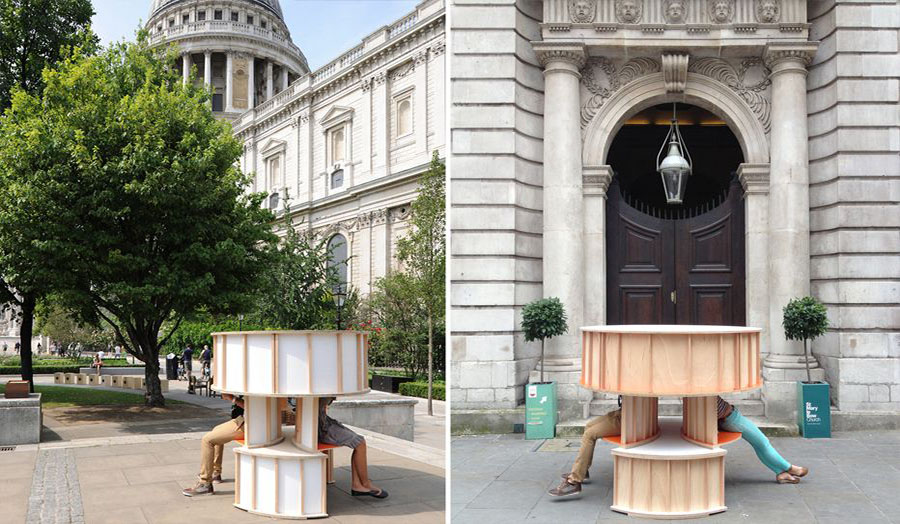 Conversation pieces in transit