London Met donates laptops for students in Ukraine
Empowering learning and resilience: London Met continues to supply vital technical and wellbeing support services to its twinned university partnership.
Date: 4 July 2023
London Metropolitan University has donated 100 Chromebooks to our Ukrainian partner, National University of Poltava Polytechnic (NUPP), in a show of solidarity amidst the ongoing crisis in the region.
Mark Bardouille, Interim Head of IT Operations at London Met, delivered the Chromebooks to the Cormack Consultancy Group (CCG) distribution hub in Slough, on 14 April. He said "London Met continually invests to ensure our students have access to the technology they need to excel in their studies. With everything they are facing, we were delighted we could provide our Ukrainian partners with these devices which we hope will make a real difference to their students."
Since NUPP was twinned with London Met in 2022, the University has been providing access to its remote resources, as well as offering collaboration with our Students' Union and wellbeing services.
Established shortly after Russia's illegal invasion of Ukraine, the twinning initiative was devised by Cormack Consultancy Group (CCG), in partnership with Universities UK International (UUKI). The scheme, which now created more than 100 partnerships, has allowed Ukrainian campuses to stay open, academics to continue vital teaching and research activities and most importantly, students have been given a lifeline to continue their studies.
London Met plays an active role to shine a light, and support, refugees across the world and in the UK. Our Vice-Chancellor, Professor Lynn Dobbs, wrote about our work in this area last year.
At the end of 2022, the University launched its first Refugee Scholarships for individuals seeking asylum or humanitarian protection in the UK, or a dependant or partner of someone seeking asylum who has one of the following statuses.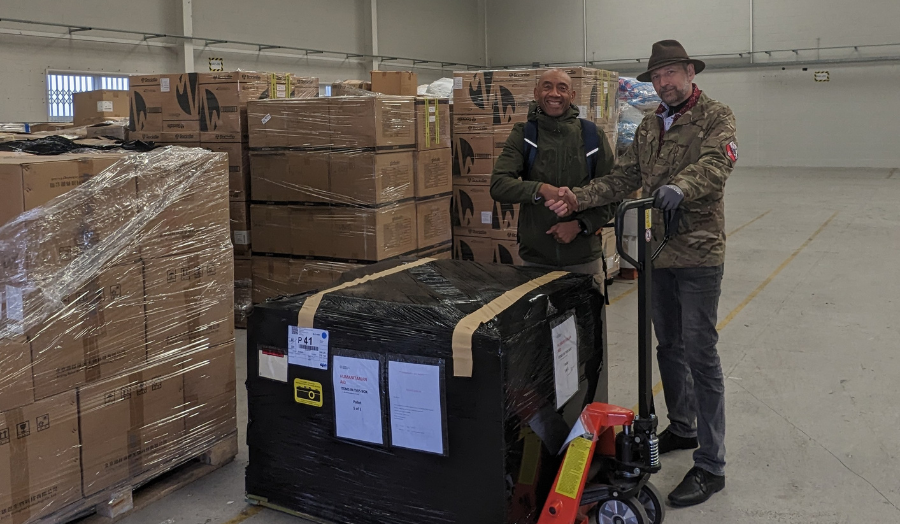 London Met's Refugee Scholarships will re-open for January 2024 entrants soon.