Ecological Dialogues: Perspectives on Art, Architecture and Design
London Met's commitment to sustainability in education was reaffirmed with the relaunch of the Art, Architecture and Design Education Declares initiative.
Date: 24 May 2022
Environmental experts and academics from across London Met and beyond came together last week for the latest event in the School of Art Architecture and Design's Ecological Dialogues public talks series.
The event was chaired by Siân Moxon, senior lecturer in sustainable design at London Met, who leads the Art, Architecture and Design Education Declares working group and London Met Lab: Environment.
The talk introduced the expansion of the Architecture Education Declares response, which started in 2020, to cover art and design. The event kickstarted a dialogue between external experts and London Met staff and students surrounding environmental issues in art, architecture, and design.
Anne Markey, interim head of the School of Art, Architecture and Design, opened with the School's new manifesto, which is rooted in the belief that "the solutions to the climate and ecological crisis are rooted in good application of the arts, and that climate-literate graduates are essential to realise them."
Other speakers at the event included Nick Newman, Director of Studio Bark and not-for-profit start-up U-Build, whose experience spans environmental architecture, climate activism, building performance evaluation and deep energy retrofits; Jacek Scarso, reader in art and performance at London Met, talked about his upcoming collaboration with Anise Gallery and AVR London exploring environmental scenarios through public art; and London Met lecturer Wendy Sloane spoke about her work to integrate sustainability into the curriculum of the university's journalism courses, through panels and debates on sustainable fashion.
The presentations sparked questions and lively debate from the public audience and student panel, showing an appetite for further discussion of the critical issue of environmental education in the arts. The event therefore began a dialogue with external experts in environmental issues surrounding art, architecture and design, in anticipation of a proposed Ecological Dialogues series for Autumn 2022 on 'Driving Systemic Change in Education and Practice'.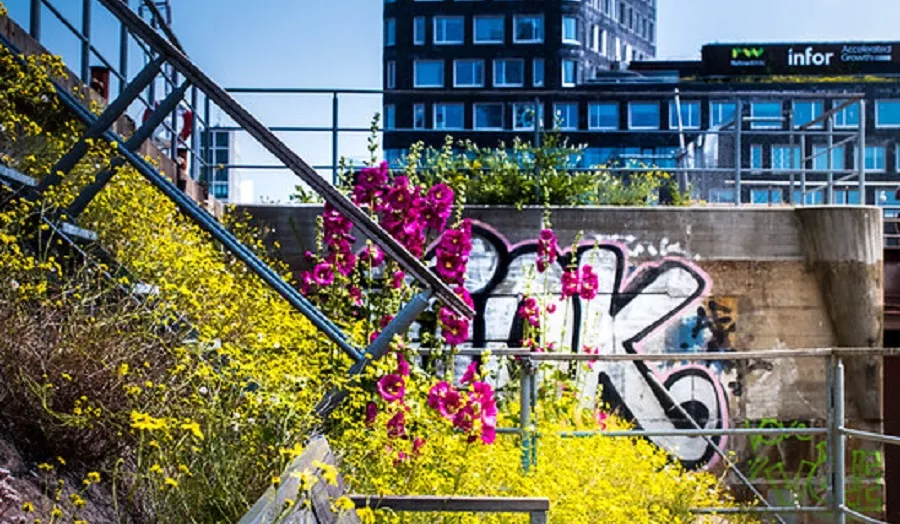 More information on: