Cass Summer Shows 2019 – dates announced
Students from The Sir John Cass School of Art, Architecture and Design showcase their talent with a season of summer events.
Date: 24 April 2019
Dates have been announced for this year's Cass Summer Show season, a series of events highlighting the work by hundreds of graduating students taking place over May and June.
The main exhibition will see graduating students from all disciplines display their work across the school's Aldgate campus. Leading up to the show is a rich programme of events that reflect the breadth and diversity of The Cass's creative output.
The season will launch on 15 to 18 May with Land of Fibs at the Canada Water Theatre and Library, promising a feast of performances, film and multimedia artworks by the school's theatre and performance students.
From 24 to 31 May, the School's foundation year students will exhibit their work on the third floor Calcutta House, with a launch event on the opening day from 5pm. In addition, January-start foundation students will exhibit from Thursday 1 August at 5pm until Saturday the 3 August at 7pm.
On the 6 June at 6pm, WILD SOULS, a fashion salon hosted in the Wash Houses, Old Castle Street, will showcase work by graduating students from The Cass's Fashion BA course. Tickets for the show are free but must be booked in advance.
Students from all art, architecture and design courses will exhibit their work at the main Cass Summer Show from 20 to 30 June, with a private view on 19 June from 3pm to 9pm. The annual Summer Show private view event is the biggest in the University calendar, regularly attracting 2,000 people on opening night to celebrate the success of our graduating students.
The private view on 19 June will open from 3pm to 5pm for friends and family, during which there will be presentations of prizes and also the launch of Anthology III, the collaborative publication by creative writing and visual communication students. The show will then be open to all from 6pm onwards. The exhibition areas will be Goulston Street (architecture, interiors, visual communication courses), the Wash Houses (3D design subjects) and the Annexe (fine art and photography). There will be a cross-school 'making' exhibition in the Atrium.
During the show period there will be a variety of other events. The School will invite businesses, practitioners, gallerists to an employers' breakfast on Tuesday 25 June as an opportunity to speak with graduates about their work. A livery company awards ceremony for upholstery and furniture students will also take place on the 25 June at 6pm.
On Friday 28 June there will be an undergraduate open day for people considering a creative degree, offering a chance to both tour the show and to meet academic staff and students from the School.
If this packed schedule from The Cass isn't enough, students from games and animation, music and film courses at the University's School of Computing and Digital Media will present their work at a Summer Show on 6 and 7 June at Holloway Road, and film production students will screen their work at Final Cuts 2019 held at the British Film Institute (BFI) Southbank on 14 June from 2pm.
And the celebrations will continue into September with the MA Show – dates to be announced soon.
Find out more about studying at The Cass.
Image (Detail) from' Fragments of a River' project by Angela Blazanovic, BA Photography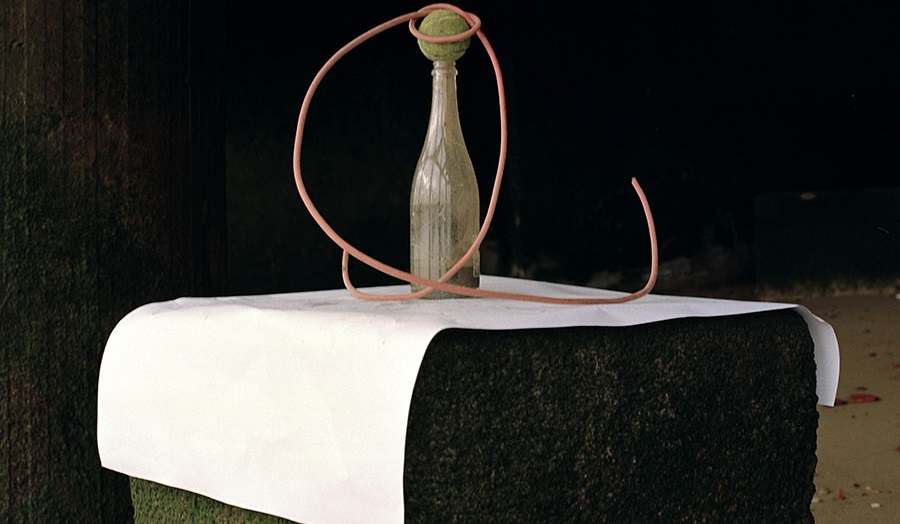 The Cass Summer Show

20 June – 30 June 2019, (Private view, 19 June)

Monday to Friday

10am to 7pm

Saturday

11am to 6pm

Sunday

11am to 6pm

Venue

Calcutta House, Old Castle St, London E1 7NT

Join in

@TheCassArt #thecass
Join us
Tickets to the main show are free and can be booked in advance, but feel free to turn up at any time during the show's opening times for a look around.