Artists for Flood Relief: student raises funds for Pakistan disaster
Through an online exhibition of artworks donated from around the world, Shanzay Subzwari is part of a group selling prints to provide support for the recently flooded city of Karachi.
Date: 04 September 2020
London Met Fine Arts MFA student Shanzay Subzwari is one of three organisers of Artists for Flood Relief, an initiative which aims to provide support for the Pakistani city of Karachi following devastating floods. Through an online exhibition of artworks donated by the creative community from all over the world, the group are selling prints via social media to raise much-needed funds.
Shanzay and her fellow organisers, Numair Ahmed Abbasi and Shaheen Jaffrani, received over 150 submissions from artists in Pakistan, Germany, Dubai and India within three days of setting up their Instagram account.
The organisers told Arab News the horror they felt seeing the countless images of destruction as homes were washed away by floodwater. Footage shared on social media showed buildings and bridges submerged in water, and furniture, cars and large containers floating through the streets. Dozens of people have died since last week in what is considered the worst flooding Karachi has suffered in its history.
Shanzay said: "In light of recent events and the damage caused to the inhabitants of Karachi and its adjoining cities who are grappling with the aftermath of the record-breaking monsoon spell, my friends and I have taken the initiative to raise funds to provide relief to those severely affected."
As to why they chose to deploy art as a fundraising tool, she explained: "People want to donate, but when there is a creative twist or creative element added to anything people become more enthusiastic. For artists, their art isn't just a pretty picture for some people."
The ongoing COVID-19 crisis, in addition, has shown the organisers the power of social media in its ability to keep people connected during calamitous times. "During the pandemic, we have learned the power of virtual community," Shaheen said.
Artists for Flood Relief has partnered with The Environmentalist, The Garbage Can, Shine Sunshine, and Food for Thought, which cover different relief needs — water draining, waste removal, food distribution — in Karachi and other affected areas in Sindh. The organisers are personally overseeing all donations to ensure they serve the purpose of flood relief.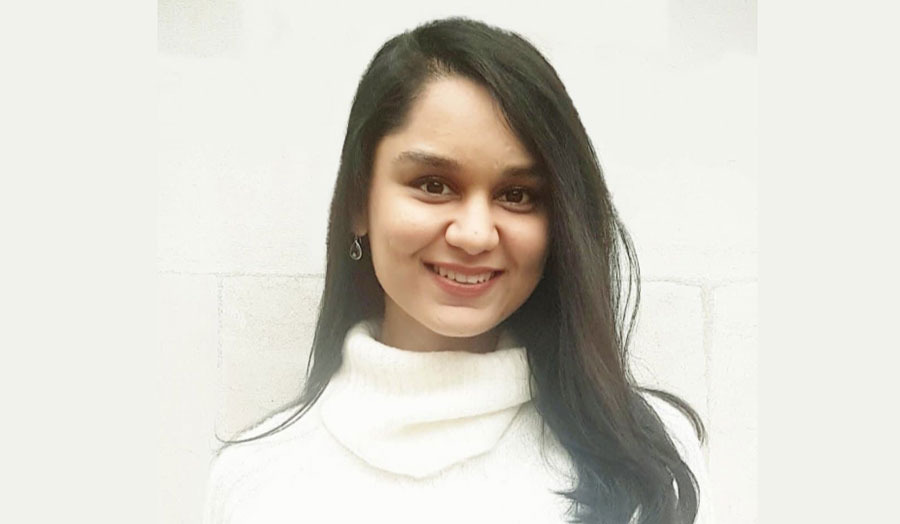 Pictured: Shanzay Subzwari