Attracting and growing talent
Attracting and retaining our outstanding community of people is a key component of our people strategy. Recruiting high quality staff with relevant expertise, shared values and strong leadership and management skills works in support of our other four priorities.
At London Met this means:
Building a distinctive employer brand
We will demonstrate via our online presence that we are an employer of choice, showcasing our appeal to attract diverse, values-driven candidates.
Enhancing our recruitment technology via our Digital First strategy
We will ensure we meet our organisational needs to provide a fair and inclusive candidate experience.
Outstanding recruitment and selection practices
We will ensure our adverts and job descriptions reflect our values and speak to our ambitions on equity and inclusion, to attract candidates with shared values and expertise. We will provide inclusive behaviours training for hiring managers to address inequitable practices.
Enhancing our welcome and induction experience
We will include clear objective setting in support of the University's goals, with links to reward mechanisms.
Proactive talent search
We will prioritise sourcing a diverse candidate pool and taking positive action to deliver a representative workforce.
Growing talent
We will actively seek to develop our people across staff groups and within academic and professional services career paths, including engaging with our student, graduate and local communities.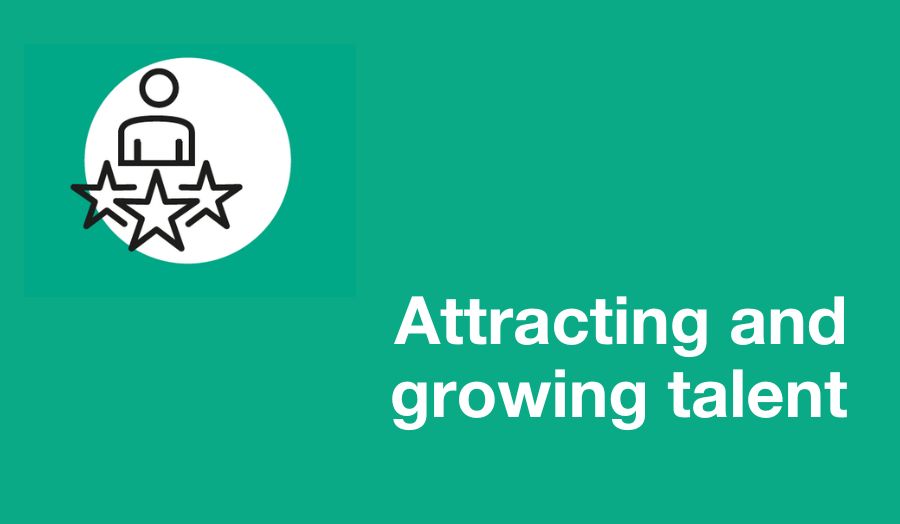 Explore the strategy
Our five priority areas
Attracting and growing talent