Information for applicants
Benefits of working at this University
London Metropolitan University is based in the north and east of London. The University has an excellent record in teaching and applied research.
The University offers a wide variety of courses in a huge range of subject areas. Courses can be studied at many levels including undergraduate and postgraduate (taught and research), further education programmes, short courses and professional and institute qualifications. Many programmes can be studied either full or part-time and our module scheme allows a flexible study programme.
Staff working at the University additionally benefit from:

generous annual leave entitlement
a career salary average pension scheme with up to 18% employer contribution
Local Government Pension Sheme (LGPS) members have the option to pay into shared cost salary sacrifice AVCs
a fee waiver scheme for staff undertaking relevant University courses
free on-site sport and fitness facilities including gymnasium use and classes*
access to 24/7 confidential support from our Employee Assistance Programme by phone or a mobile app which includes telephone counselling
free employee eye tests and discounted spectacles through our eye care voucher scheme
interest free season ticket loan (after completing probationary period)
a professional staff development programme
tax efficient salary sacrifice schemes for childcare vouchers, cycles and cycling equipment
employee private health care plan through the Simply Health cash plan
access to library facilities
access to below market rate sports injuries treatments
a broad range of formal and informal development opportunities to enhance your career
commitment to lifelong learning
*not available at all sites
Equality and diversity policy
We value and support the contribution of our staff and seek to ensure that all our staff are supported and enabled and do not face unnecessary barriers to their successful employment. We have set out our commitments in our staff policies including our Equality and Diversity Policy and also through our commitment as a Disability Confident Committed .
Acknowledgement of applications
Once you have submitted your application online you will receive an automatic email acknowledgement.
Interviews
Successful applicants will be notified by email of the interview arrangements as soon as possible after the closing date. Unsuccessful applicants will be notified by email that they have not been selected for interview. The shortlisting process is normally completed within four weeks of the closing date for applications.
Conditions of appointment
All appointments made to the University are subject to the receipt of references satisfactory to the University; proof of identity and right to work within the UK; proof of earnings and qualifications; continuing fitness to work; and a period of probation.
No smoking policy
As part of its commitment to the better health of all its employees and students, London Metropolitan University has adopted a policy of no smoking, other than in designated external smoking areas. The policy will operate at all University sites.
Work permits
If you require a work permit and are successful in your application for employment with the University, a formal offer of appointment will be made subject to permission to employ you being granted by the Home Office. If permission is granted, then the length of the appointment offered to you will be the same as the duration of the work permit/leave to remain. Anyone requiring a work permit will not be employed by the University in any capacity until permission is given.
Disclosure and Barring Service (DBS) Checks
If you will be working with, or will be responsible for, young people or vulnerable adults, you may be required to undergo a DBS check prior to employment. Where your work requires a DBS check and you are successful in your application for employment with the University, a formal offer of appointment will be made subject to completion of a DBS check.
Residency
You are required to reside within a 50 mile radius of the University. The University may permit this radius to be extended in exceptional circumstances and with written agreement from the Human Resources Director. This is on the condition that the University is satisfied good travel networks exist and that you are contactable at all appropriate times.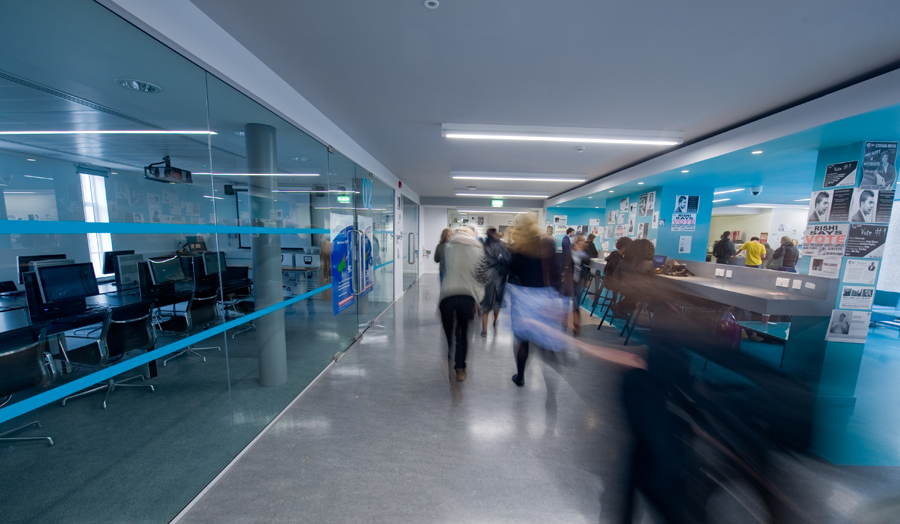 Help documents
Candidate guidance document for help in using the e-recruit system.
Web browser guidance document
If you are experiencing problems using e-recruit in your browser, please download the following help documents: