Useful Information for applicants
Acknowledgement of applications
Once you have submitted your application on-line you will receive an automatic email acknowledgement.
Interviews
Successful applicants will be notified by email of the interview arrangements as soon as possible after the closing date. Unsuccessful applicants will be notified by email that they have not been selected for interview. The shortlisting process is normally completed within four weeks of the closing date for applications.
Conditions of appointment
All appointments made to the University are subject to the receipt of references satisfactory to the University: medical clearance, which may involve a medical examination; proof of eligibility to work within the UK, earnings and qualifications and a period of probation.
Smoking policy
As part of its commitment to the better health of all its employees and students, London Metropolitan University has adopted a policy of no smoking. The policy will operate at all University Sites.
Work permits
If you require a work permit and are successful in your application for employment with the University, a formal offer of appointment will be made subject to permission to employ you being granted by the Home Office. If permission is granted, then the length of the appointment offered to you will be the same as the duration of the work permit/leave to remain. Anyone requiring a work permit will not be employed by the University in any capacity until permission is given.
Disclosure and Barring Service (DBS) Checks
If you will be working with or responsible for young people or vulnerable adults, you may be required to undergo a DBS check prior to employment. Where your work requires a DBS check and you are successful in your application for employment with the University, a formal offer of appointment will be made subject to completion of a DBS check.
Residency
You are required to reside within a 50 mile radius of the University. The University may permit this radius to be extended in exceptional circumstances and with written agreement from the Human Resources Director. This is on the condition that the University is satisfied good travel networks exist and that you are contactable at all appropriate times.
Benefits of working at the University
London Metropolitan University is based in the City, north and east of London, and is one of Britain's largest universities. The University has an excellent record in teaching and applied research.
The University offers a wide variety of courses, in a huge range of subject areas. Courses can be studied at many levels including undergraduate and postgraduate (taught and research), further education programmes, short courses and professional and institute qualifications. Many programmes can be studied either full or part-time and our module scheme allows a flexible study programme.
Staff working at the University additionally benefit from:

generous annual leave entitlement
a final salary pension scheme
a fee waiver scheme for staff undertaking relevant University courses
on-site health & fitness facilities*
interest free season ticket loan (after probationary period)
access to Library facilities
commitment to life long learning
* not available at all campuses
---
Equality and diversity policy: summary statement
1. Introduction
1.1 London Metropolitan University is committed to equality of opportunity and treatment both as a provider of education and as an employer and to the production, implementation, review and monitoring of policies that promote equality for all those who study and work within the institution. London Metropolitan University values the diversity of its students and staff. It recognises that people from diverse backgrounds can bring new ideas and perceptions that help increase organisational efficiency and improve services.
1.2 The University recognises its commitments under the law. The University is committed to providing equality of opportunity by aiming to ensure that its practices and procedures follow legal requirements and good practice as recommended by: the Commission for Racial Equality (CRE); the Equal Opportunities Commission (EOC); the Disability Rights Commission (DRC); the Chartered Institute of Personnel and Development (CIPD); and Universities UK (UUK). It is the University's policy to treat all members of staff, students and applicants fairly and equitably regardless of gender, racial or cultural grounds, disability, age, marital status, religious beliefs, sexual orientation, trade union activity, or any other category where discrimination cannot be reasonably justified. The University will ensure that no requirement or condition will be imposed without justification that could disadvantage individuals on any of the above grounds.
2. The University's commitment
2.1 The University will strive to create a positive, inclusive atmosphere, based on respect for people's differences, in which students and staff are actively encouraged to reach their full potential. All staff and students have rights and responsibilities in relation to the promotion of equality.
2.2 The governing body and all those in management and leadership roles will, through their defined responsibilities, be proactive in promoting diversity and equal opportunities, and in tackling and overcoming unlawful discrimination.
2.3 The governing body will maintain an overview of the implementation of the Equality and Diversity policy and the Race Equality policy, and the Finance and Human Resources Committee will consider annually the results of monitoring.
3. Monitoring and assessing effectiveness
3.1 The University will collect, analyse and assess relevant data, in order to measure performance and effectiveness and consider how improvements could be made through the setting of targets or other action. The University is committed to effective action to eliminate all forms of unlawful discrimination.
4. Breaches of policy
4.1 The University expects all staff and students to comply with this policy and will not tolerate any acts of unlawful discrimination or harassment. Any such acts will be investigated and, where appropriate, dealt with under relevant disciplinary procedures.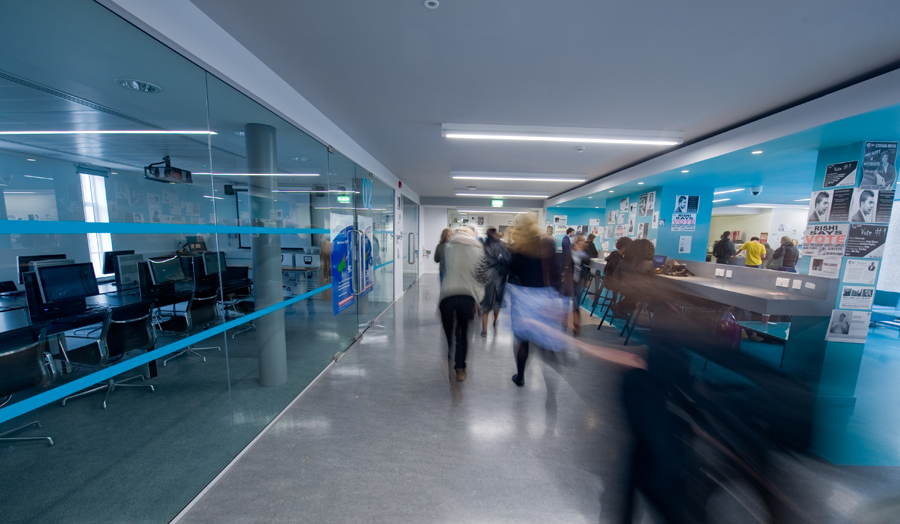 Help documents
Candidate guidance document for help in using the e-recruit system.
‌
---
Web browser guidance document
If you are experiencing problems using e-recruit in your browser, please download the following help documents: