Kenneth Frampton – Megaform as Urban Landscape: Reflections on the Introspective City
Join us for The Living Memory of Cities, a seminar series convened in collaboration with Eric Parry Architects and the Centre for Urban and Built Ecologies (CUBE), London Metropolitan University.
Megaform as Urban Landscape : Reflections on the Introspective City
Accepting the fact that as Mies van der Rohe said as long ago as the mid-1940s, "we cannot build cities anymore", this lecture returns to examine the city in miniature in all its microcosmic guises from the Larkin Building in Buffalo to Robson Square in Vancouver.

Kenneth Frampton is an architect, architectural historian and critic of contemporary and modern architecture. He is is the Emeritus Ware Professor of Architecture at Columbia University and author of a number of highly influential critical articles, essays and books on architecture; to name but a few: Modern Architecture: A Critical History (1980; revised editions 1985,1992, 2007 and 2020); Studies in Tectonic Culture: The Poetics of Construction in Nineteenth and Twentieth century Architecture (1995, 1996) and Labour, Work and Architecture: Collected Essays on Architecture and Design (2002) and The Evolution of 20th Century Architecture: A Synoptic Account (2007).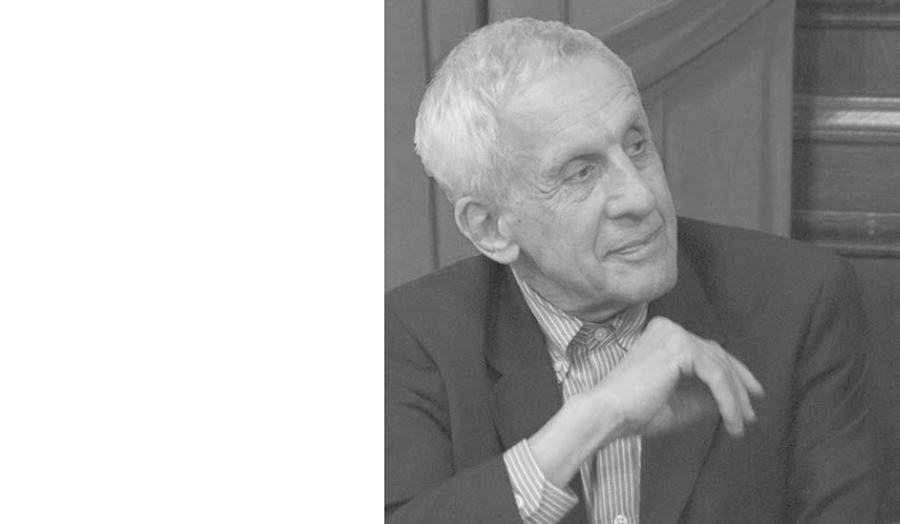 Kenneth Frampton
Megaform as Urban Landscape: Reflections on the Introspective City
The Living Memory of Cities – Seminar series