More about the proposed design plan
Soane and Summerson make the distinction between the basic survival need for shelter and the social role of ornamentation. The fundamental human need for enclosure to protect us from the elements and intruders makes the idea of shelter perennial in architectural discourse. It outlasts each style as it falls out of favour, is re-invented and/or overwritten.
Our interpretation of the primitive hut is a tabernacle for all architectural styles from pre-classicism to the present day. In a similar way to Soane it accumulates all previous historical styles but unlike Number 13 Lincoln's Inn it does so without reverence. Styles are collaged and overwritten non-chronologically and without hierarchy to create a palimpsest record of styles
Just as, in Soane's theory, a trace of each preceding hut is seen in some way in the next iteration we anticipate our interpretation of the primitve hut as being the next in a long, evolutionary sequence carrying the traces of those that have gone before.
Our hut places itself in the context of Lincoln's Inn Fields by taking reference from the eclectic mix of styles around square and the collage-ing of styles within the Soane museum.
It's form relates both to the idea of the aedicule and the door and window arrangement to an aesthetic which chimes with the collective imagination of the primitive hut. A form readily seen to suggest 'shelter'.
The window at the rear wall of the hut looks back toward the façade of the Sir John Soane's Museum linking its internal engraving with the collection of objects in Soane's museum at the rear of the property as well as the capital columns and details fixed to the external façade.
Echoing the Soane Museum, our engraved ornamentation is confined to the interior of the hut. It remains polished while the exterior weathers and grows darker. The contrast between the dull exterior and polished interior strengthens the idea of separation between the necessity of enclosure from the elements and the finery within.
The material, brass, brings with it links to the idea of the primitive. A material forged by man from primitive elements, worked and reworked by human hands to produce something precious and fine. The exterior of our hut will be left untreated to gain a patina from exposure whilst the interior remains polished, sheltered from the elements.
Its acid etched detail hinting at the finery of architectural ornamentation and the primitive trend towards the decorating of the interior rather than exterior face.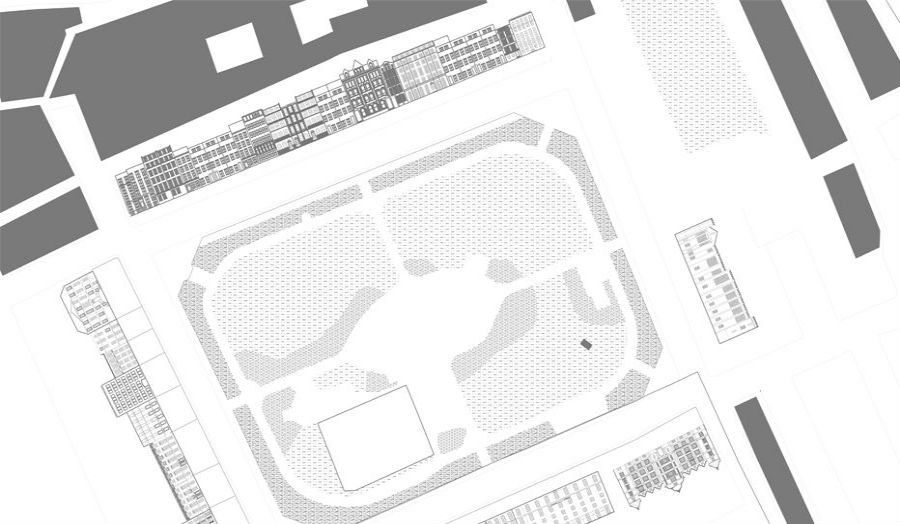 Project images
Survey of ornamentation in Lincolns Inn Fields