More about the proposed design plan
The proposal seeks to explore the fundamental and timeless relationship that shelter makes in negotiating the ground and external environment. The primitive hut is intended to have directness in its construction and an intimacy in its occupation. We are aiming to make the hut in Lincoln Inn Fields by reusing material from demolitions around London. Our goal is to get these materials sponsored by the demolition companies to reduce our cost of the build and reduce the amount needed to be fundraised.
Our strategy for fundraising involves holding events, getting noticed through crowd funding and getting our project out through social media. Any donors for the project will receive a gift related to the project design and program.
We aim to get the Lincoln Inn Fields neighbours as involved as possible in the project as the program of the project will most likely be a mixed use hut.
Their function is open to interpretation, as they seek to accommodate many possibilities, from the everyday lunch break, to a homeless man who might want to lie down. One of the pavilions could be a soup stand that might double as a small market environment.
Target groups for fundraising: students, demolition companies, architecture firms, crowd funding websites, Lincoln Inn Field's neighbours, John Soane Museum.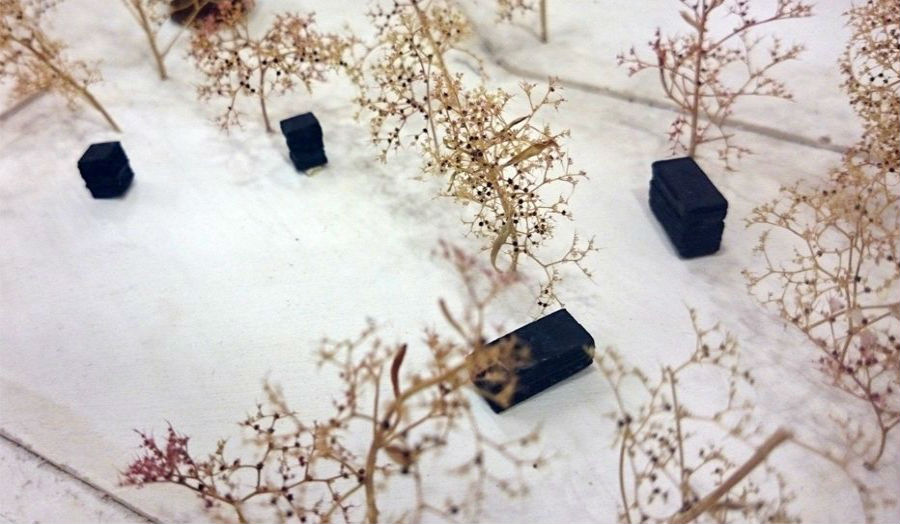 Project images