More about the proposed design plan
Diploma Unit 6's Primitive Hut is hand made with local scrap pallet timber, freely scavenged from skips, to provide a basic lamella canopy pavilion using simple hand tools. This approach allowed students to explore, discover and express the architectural qualities which emerge when bounded by these technical and material limitations and so to reinterpret the straightforward time honoured structural and formal possibilities imbued in Soane's original interpretation. These qualities have facilitated community engagement with student projects exhibited in pavilions made in this way by Unit 6 students on several occasions before. These include slum residents in Delhi, India and Housing Association tenants in the Isle of Dogs.
This academic year, as part of a wide search to find a site to explore the potential role of lamella structures in facilitating community engagement in Whitechapel, students built canopies in Brick Lane market, on the roof of Central House and outside St. Botolph without Aldgate.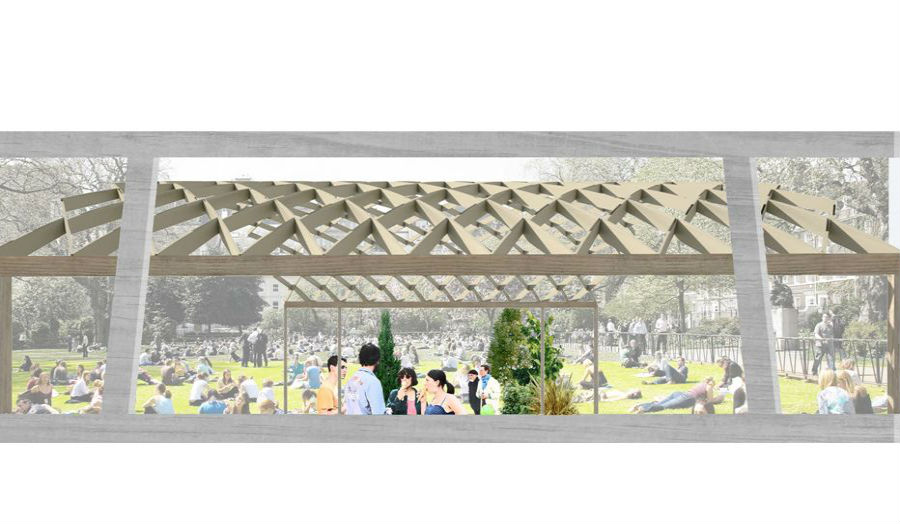 Project images
Lamella structure in the winter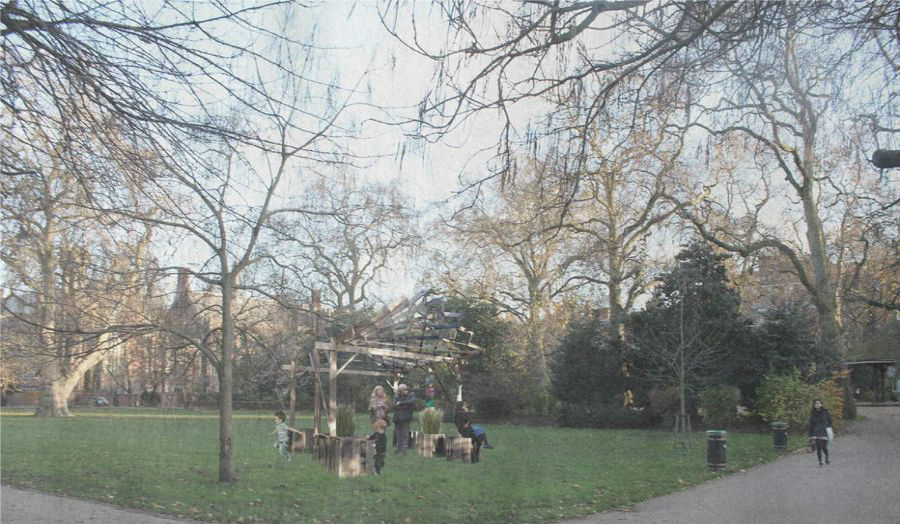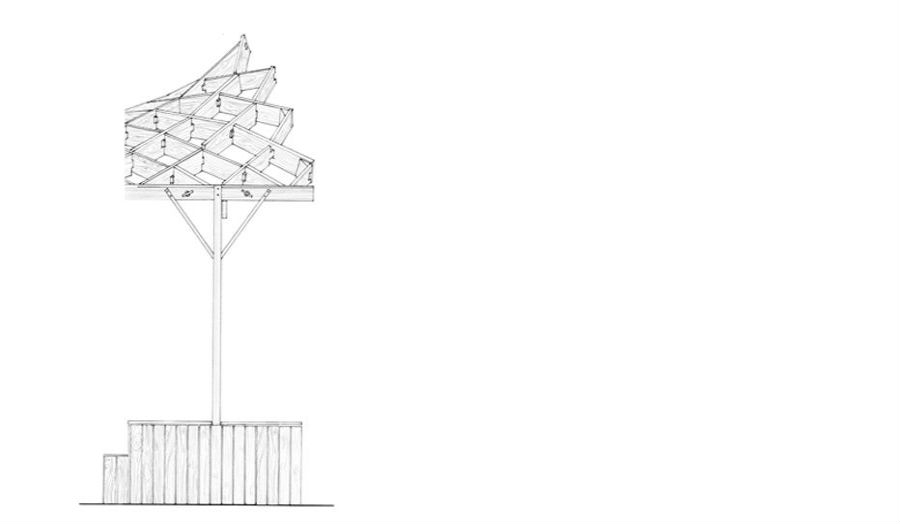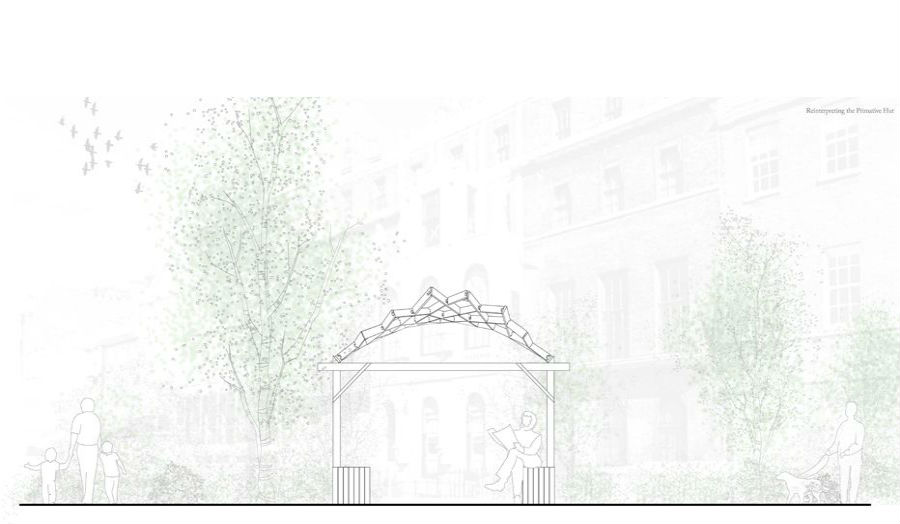 Plan: a place to assemble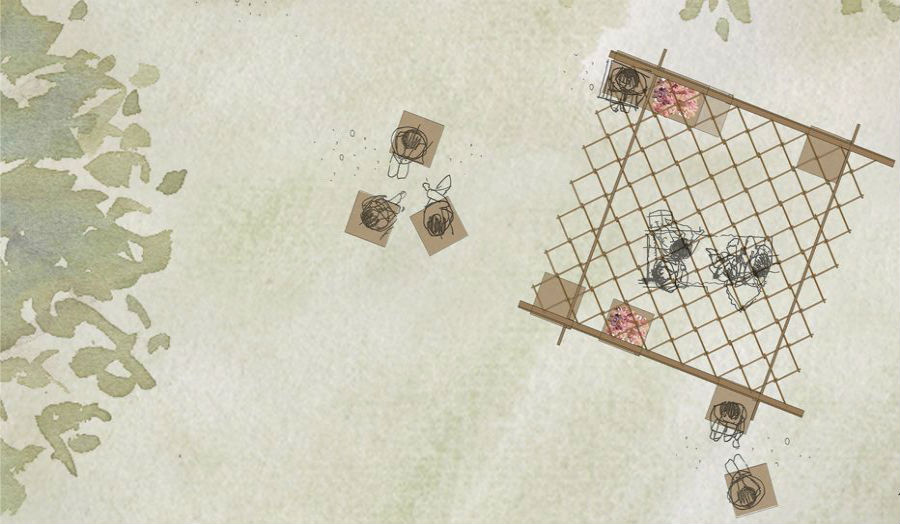 Plan: assembly and celebration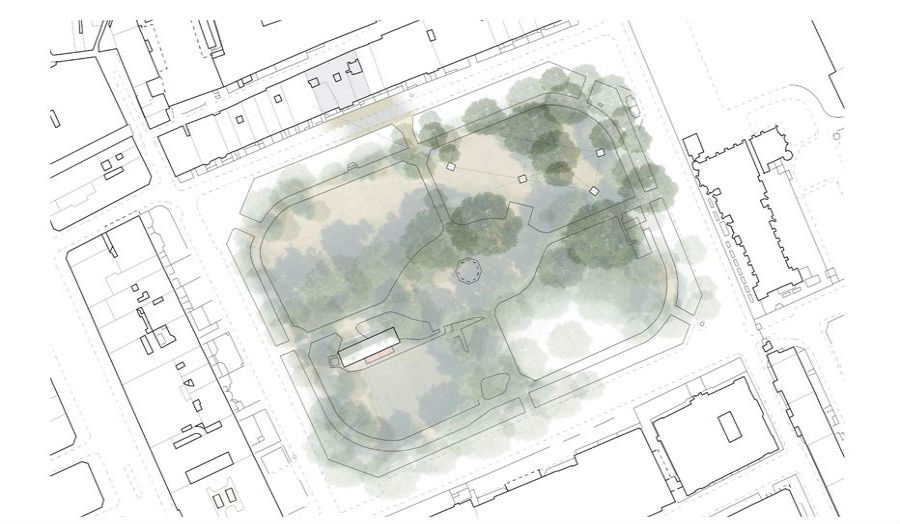 Manufacture and construction - the process