Mahesh Kumar from India choose to study for London Met's Master of Business Administration (MBA) when he took a one-year sabbatical from his work. He says that studying in the UK was the perfect choice as he was unable to take too much time off work and a UK master's offers a one-year course compared to a two-year course in the US. He chose London because he thinks of it as a melting pot of global cultures and financial markets and London is in such an ideal location to explore mainland Europe.
What were the advantages of studying at London Met?
Mahesh says, "The MBA at London Metropolitan University gave me global exposure that helped me advance from heading a small division in the company to my current position of Head of Business and CEO of Renault-TVS."
He adds that the intellectually stimulating environment at London Met supported him to move up the corporate ladder – and that the capability to dream big and try a half-a-billion dollar business was instilled into him during his MBA days.
What were the key factors in your business success?
Mahesh remembers the global learning environment at London Met with fondness and says, "The large global student community helped me gain insights not only to different cultural approaches to various situations but also first-hand experience on working with people from various backgrounds." He adds "This experience became integral to managing an automobile business which not only has huge international interests under Renault, but also diversity in India under TVS."
He also says that the atmosphere at London Met boosted his confidence and strengthened his leadership traits which helped him to reach his goals.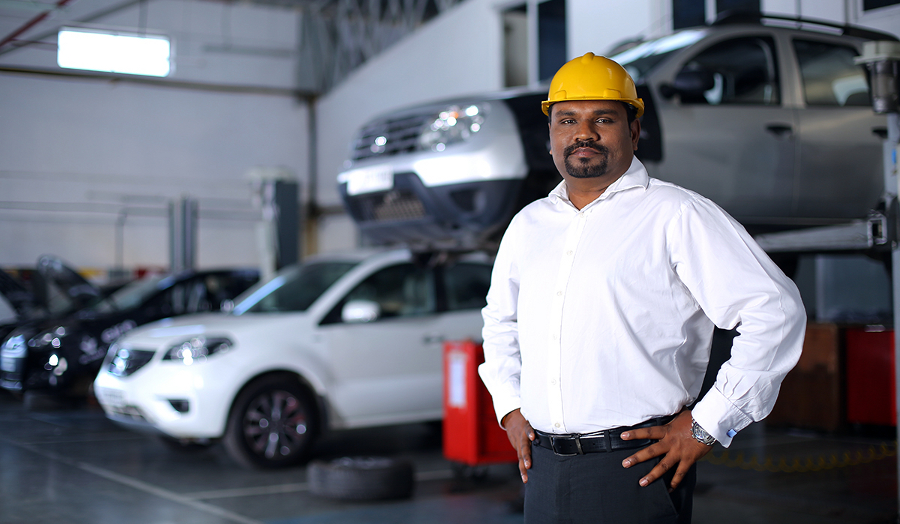 "Making TVS into one of the best performing franchises for Renault across the world, to me, is the result of hard work at London Met and I thank all the academic staff for their hard work and support."