London Met alumnus, honorary graduate, celebrated crossbench peer and co-founder and chairman of Cobra Beer Lord Karan Bilimoria was born in Hyderabad, India of Parsi Zoroastrian descent. He received the Bachelor of Commerce degree from Osmania University (Indian Institute of Management and Commerce, Hyderabad) in 1981. After working as a chartered accountant for Ernst & Young, he studied for a Bachelor of Arts degree in Law at Sidney Sussex College, University of Cambridge.
He founded Cobra Beer in 1989, aiming to create a less gassy lager more suitable for drinking with curry and other foods. In 1999, the company diversified into wine. Cobra Beer has a turnover of £126 million, is sold in nearly 6,000 Indian restaurants, and is available to more than 6,000 bars, pubs and clubs and in supermarkets and off-licences across the UK. He received the CBE in 2004 for services to business.
In 2003, Karan was appointed as the UK chairman of the Indo British Partnership (IBP), by the British Government, and serves as founding chairman of the UK India British Council (UKIBC). In 2005 he became the UK's youngest-ever University Chancellor at Thames Valley University, now the University of West London, and was appointed Chancellor of the University of Birmingham in 2014.
In 2006, he was chosen as a cross-bench life peer with the title Baron Bilimoria, of Chelsea in the Royal Borough of Kensington and Chelsea by the House of Lords Appointments Commission, becoming the first-ever Parsi in the House of Lords. In 2008 he was awarded the Pravasi Bharatiya Samman by the president of India. Some of his current positions include being a member of the Prime Minister of India's Global Advisory Council and a Senior Independent Director of the Booker Group Plc, the UK's largest wholesale operator.
He has been visiting London Met for a number of years to deliver lectures and speeches and support our students and staff, where he has spoken on a wide range of topics including international students and immigration alongside the wider economy, as well as the current issues facing the Higher Education sector. Here are some exerpts from various keynote addresses where he has talked about these issues.
What are his views on business?
Karan Bilimoria is a proponent of socially responsible business, which he says must run right though the company to have any effect. In 2007, he said: "When you talk about the triple bottom line, it is about how you look after your staff. You create an environment where people flourish. You respect them, and you treat your customers and your suppliers equally. A lot of companies worship their customers and bully their suppliers and employees — and make massive profits. Well, I'm sorry that's not my way."
Has progress been made in the UK?
Lord Bilimoria gave his account of "three decades of progress," describing the UK in the early 1980s when he arrived as an international student, as being "economically and socially left behind." He said he was "confronted with discrimination and prejudice," while entrepreneurship was looked down upon.
Thatcherism and New Labour, he argued, had changed Britain into a country that "celebrated" ambition, enterprise and entrepreneurship, and the glass-ceiling ethnic minorities were trapped under was "well and truly shattered."

Citing his own success story as an example, Lord Bilimoria directly linked the transformation of Britain's economic progress to the achievements of its minority communities. However, this causality and the risk it faces is why Britain, Lord Bilimoria argued, is "closer than it has ever been to turning away from its long tradition of progress," and is "tempted to choose the path of regression and isolation."
What do international students contribute to our economy?
Lord Bilimoria highlighted the value of international students that contribute £14bn to the UK economy, help home students build valuable international business and diplomatic connections, and add to the vibrancy of UK institutions.
International students' inclusion in the net migration target, was "arbitrary and economically illiterate," Lord Bilimoria said. "This is the product of a Home Office bent on pandering to UKIP's poisonous xenophobia while turning its back on the world's brightest and best."
Lord Bilimoria has spoken out against 'anti-immigration hysteria' and claimed British firms will 'suffer' if they cannot recruit the best talent from abroad.

Lord Bilimoria called for international students to be removed from the immigration statistics and targets set to recruit a larger share of the international student market. He also spoke strongly against the withdrawal of the post-study visa, allowing international students to stay in the UK after graduating to contribute to the UK economy and pay UK taxes. He called the rest of the UK's immigration policy a "failure", with the migration figures three times the size of its target.
Should we be investing more in higher education?
Lord Bilimoria also made remarks on the state of higher education in the UK during the lecture, noting how the UK spends less of its GDP on higher education than the OECD and EU averages. Citing Labour's policy to reduce tuition fees to £6,000 and the coalition government withdrawal of direct state funding, he expressed fear that "no one talks about investing more into higher education to make the country more competitive and increase our productivity."
UK universities are the country's modern-day "jewel in the crown," he said.
What is was his own experience of education in the UK?
Lord Bilimoria said: "From my own experience, I know how important it is that universities reach out to students who might not normally enrol in a higher education course.

"I was fortunate to have studied Law at Cambridge and then Accountancy at London Metropolitan University, which has always stood out as an institution that gives an outstanding education to people regardless of their background."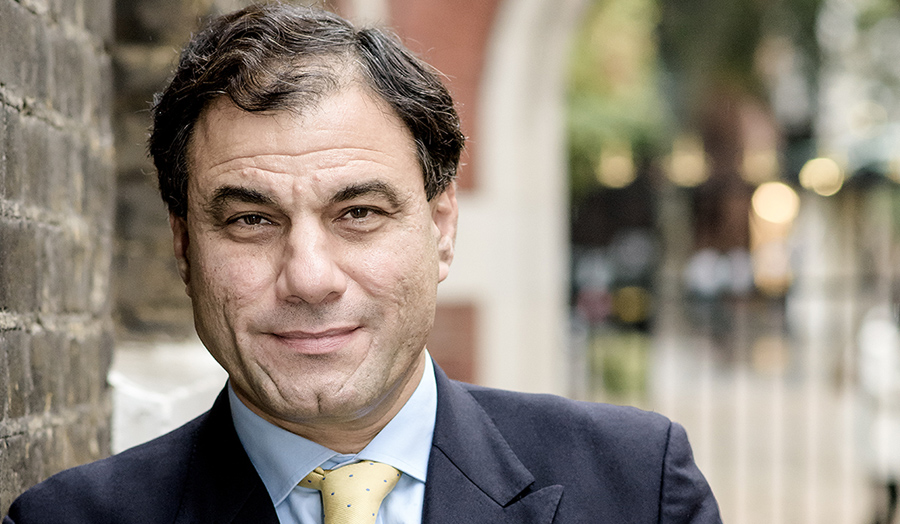 Want to study Accounting?