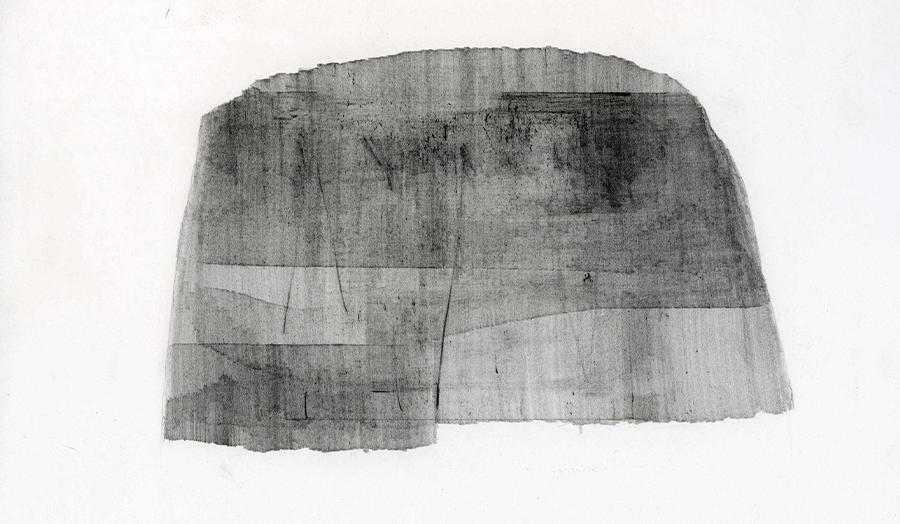 More about Tommaso Gorla
Tommaso is an Italian artist and researcher with an interdisciplinary approach to the Visual Arts. He holds a PhD in Anthropology from the Ecole des Hautes Etudes en Sciences Sociales, Paris. He is founder and chief editor of the visual culture journal Anima Loci, and a member of the Drawing Tube, a collective focused on the exploration of drawing practices from an interdisciplinary perspective. He is currently part of the CCS team, and also works as a lecturer in Anthropology of Art at Accademia Santa Giulia, Brescia, Italy.
Tommaso interests mainly revolve around the topics of image-agency and the psychology of perception, which he explores through a variety of means, a curiosity that he applies to his most favourite fields of research, from cultural aesthetics to contemporary drawing. His research practice blends theoretical study with artistic and editorial activities that include talks and publications.
Non-academic research-based projects
October 2019 – Researcher / Artist for Default 19: Investigation of Extreme Lands, Curated by Ramdom Association, Gagliano del Capo, Lecce, Italy

September 2015 – Researcher for De Earde/La Terra, Curated by Blauer Hase for "Helicotrema: Recorded Audio Festival 2015", Palazzo Grassi - Punta della Dogana, Venice, Italy

May 2013 – Researcher for Tenebra È La Notte, Curated by Connecting Cultures for 'Milano e Oltre', Milan Triennale, Milan, Italy
Academic publications
2021 – Printed Mnemotechniques of the New World (to be published), (Conference Proceedings. Courtauld Institute of Art, London, February 2021, Brill Publishers, Leiden, Netherlands
2013 – Pittografia, Iconografia e Arti della Memoria, In Schifanoia, Volume 42-43, 2012, Pisa / Rome, Fabrizio Serra Publishers
Talks
2019 – Paper: Drawing and memory. A space for a minimal battlefield, Organised within the E+ Visiting Lecturer scheme, Drawing Department, Faculdade de Belas Artes, University of Porto, Porto, Portugal

2016 – Paper: Living without architecture. Italy's alternative models for life on earth, In "Artists' critical interventions in architecture and urbanism", Organised by B. Roberts, D. Hodge, Warwick University, Coventry, United Kingdom
2016 – Paper: The reappropriation of the city. Urban bricolages in the work of Ugo La Pietra, In "Bricolage and counterculture at the age of technical reproduction", Organised by Bitliohèque Kandinsky within the Université D'été 2016 programme, Centre Georges Pompidou, Paris, France
2016 – Paper: Printed mnemotechniques of the New World, In "Placing Prints: New Developments in the study of Prints", Organised by N. Lebens, T. Bissolati, B. Bartlett-Rawling, C. Gilling, Courtauld Institute of Art, London, United Kingdom

2015 – Paper: From text to pictography through the arts of memory, In "Traduire les Mondes. Enjeux anthropologiques de la traduction", Organised by C. Severi (EHESS) in collaboration with W. Hanks (« Social Matrix », University of California, Berkeley), Musee du Quay Branly, Paris, France

2012 – Paper: Pittografia, iconografia e arti della memoria, In "The Many Renaissances of Aby Warburg", Organised by Istituto di Studi Rinascimentali, Ferrara, in collaboration with the Warburg Institute, London, Palazzo Schifanoia, Ferrara, Italy
2011 – Paper: Messico coloniale: Una mnemotecnica per immagini, In "Linguaggi e politica: il potere delle espressioni e le espressioni del potere nelle epoche di passaggio", Organised by Gruppo Anfipoli, Ca' Foscari University, Venice, Italy
Residencies
2020 AIR Niederösterreich, Kunstmeile, Krems an der Donau, Austria
2019 Default 19, LaStation, Gagliano Del Capo, Italy
2018 Threads, Sidney Cooper Gallery, Canterbury, United Kingdom
2017 AIR, Centre for Recent Drawing, London, United Kingdom
Conference chair
2015 – Sonic warfare. In Conversation with Steve Goodman, Bevilacqua La Masa Foundation, Venice, Italy
Editorial work
2018 – Present Founder and Editor in Chief, Anima Loci, Visual Culture online journal
Grants and scholarships
2019 Warburg Library Travel Grant, Warburg Institute, London, United Kingdom
2012 XIV Settimana di Alti Studi Rinascimentali, Istituto di Studi Rinascimentali, Ferrara, Italy
Dr. Tommaso Gorla
Associate Lecturer in Critical and Contextual Studies (Art and Photography)
t.gorla@londonmet.ac.uk
Portfolio
Untitled, graphite on paper, 2017