Before entering academia, Dr Shahbano Khan gained experience in a number of roles, including working as an assistant manager in a bank and working as a team leader at the Ritz.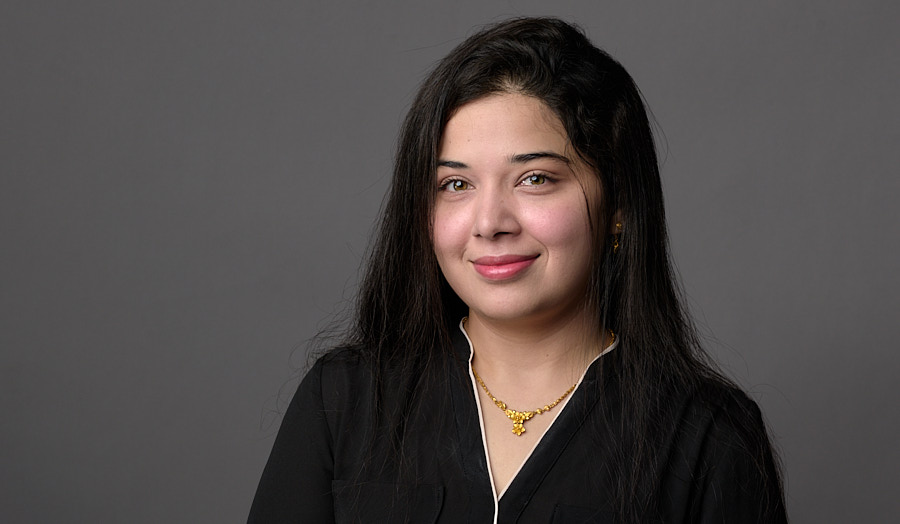 More about Dr Shahbano Khan
After completing her MBA degree from Coventry University, Shahbano joined London South Bank University to pursue her PhD in Accounting and Finance.
She worked at London South Bank University as an associate lecturer in the Department of Business, co-teaching modules in financial reporting, international financial accounting, risk management, financial accounting and financial entrepreneurship. Shahbano has now joined London Metropolitan University as an active researcher and lecturer in accounting and finance and completed her PhD at London South Bank University.
Dr Shahbano is also the Fellow of the Higher Education Academy (FHEA).
Shahbano's main research areas are sustainability accounting, accounting history and international accounting.
Shahbano is particularly interested in:
Risk management
Value at risk and expected shortfalls
Impact of financial turmoil on stocks and commodities
Stereotypes of the accountant in popular culture
Evolution of accounting research, social and environmental accounting research
She has a passion for finance and research, and is an expert with software such as Sage, QuickBooks and Xero, as well as research software like Bloomberg, Matlab, SPSS and Python.
In her research, Shahbano adopts qualitative and quantitative methods to gather data, including:
Bloomberg
Fame database
Yahoo finance
Content analysis
Semantic analysis
Interviews
Focus groups
Action research on case studies
Thematic analysis on literary works
Archival research
Dr Shahbano has attended the following and presented my research papers:
International Conference on Education for Sustainable Development (ICESD) – 16th of September 2022 – Paper presented:
Measuring Value at Risk in Pse-100 Index Of Pakistan Stock Exchange
12th International Conference of Governance Fraud Ethics and Corporate Social Responsibility (CSR) 12th International Women and Business Conference London | 16th and 17th of December 2021| - Presented papers:
Empirical Study of Capital Asset Pricing Model: A Case Study Of Oil And Gas Sector Of Pakistan
Risk and Correlation Estimations using VaR, GARCH and Copula Models for S&P500 and Gold Price Index
Asymmetric Conditional Dependence Modelling between S&P500 Stock Market and Gold Price Index
The 10th ICSR Conference will be held at Bucharest University of Economic Studies, Bucharest, Romania- 14-15th of September 2023 - Presented papers:
Application of Machine Learning and Deep Learning for the Detection of Heart Disease in Financial Industry
The 2nd International Sustainable Co-operative and Social Entrepreneurship Conference - Presented papers:
'Asymmetric Conditional Dependence Modelling between S&P500 Index and Gold Price Index'
Dr. Shahbano Khan
Lecturer in Accounting and Finance
Email Shahbano