Sebastian works with students at the School of Art, Architecture and Design to deliver photography technical requirements, specializing in darkrooms and film processing as well as studio photography.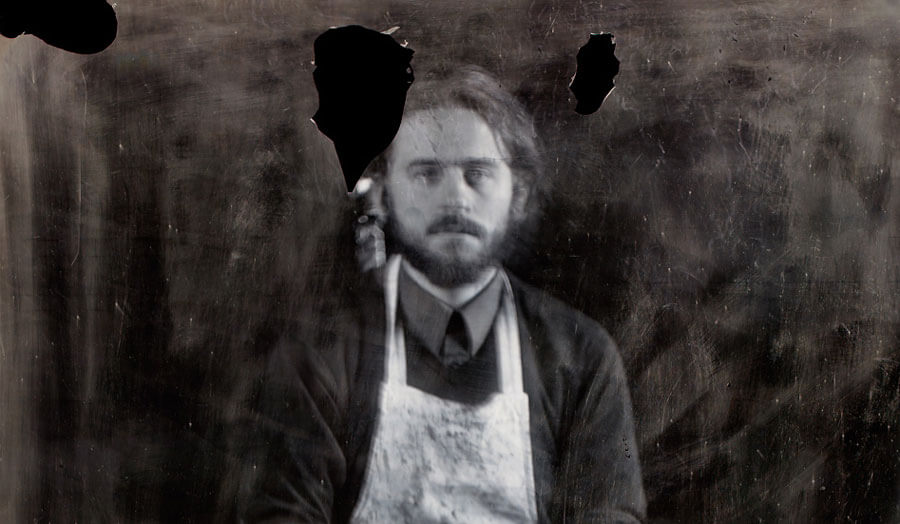 Sebastian Edge
Sebastian has been working in and around photography since the early 2000's with an MA in Photography from KIAD Maidstone in Kent. He lived in a van, had a mobile darkroom and travelled the music scene in his early twenties.
Sebastian has created art work for Radioheads King of Limbs album in 2011, and he founded and built the North London Darkroom, initially as a space to share with others and which soon grew into a professional Fine Art black and white darkroom, one of the only places in Europe specialising in negatives to print up to 1.6x2.0meter print. Sebastian has clients prints now in the permanent collections of MOMA, TATE, Charles Asprey with galleries all over the world. His clients include Joanna Piotrowska, Alys Tomlinson, Jim Mortram and Harley Weir. Working in this field gives him a special insight into the level expected by collectors/artists/galleries and museums alike, as well as understanding the network within London Fine Art production.
Sebastian has also worked in studio and lighting for many years as advisor to JUMP Photographic studios and for film and television. Sebastian is always innovating and developing equipment and tools used in photography, as well as developing his personal work.
Sebastian's work has been included in publications such as:
British Journal of Photography (front page February 2019, Jim Mortram)
Black and White Magazine
The Independent
Royal Photographic Society
Sebastian has collaborated with artist and film maker, Andrew Kotting to produce the book Kotting and Edge Land.