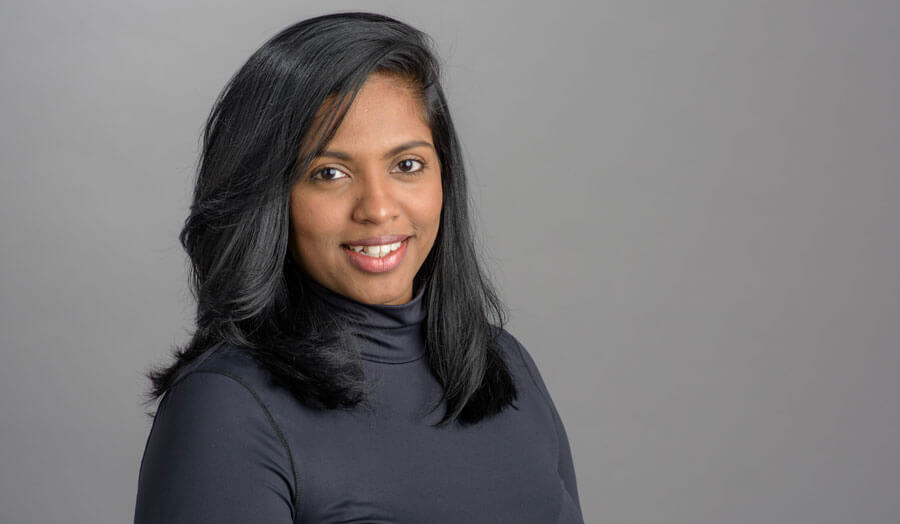 Sandra Fernando
Sandra is a senior lecturer at the School of Computing and Digital Media and holds a PhD in Computer Science. She has over 15 years of experience in the academic sector and software industry. Sandra's academic knowledge and teaching experience were gained at Goldsmiths College, The University of Greenwich and Lewisham Southwark College.
Sandra's current research is focused on development of computer
-aided drawing techniques and technologies for blind students. Having previously taught blind students and developed assistive learning technologies, she now focuses on formally modelling the creative processes behind blind user's computer navigation and graphics production. Sandra Fernando's research is supported by a grant from
 the MACS (Microphthalmia, Anophthalmia and Coloboma Support) national charity, UK.
Her research interests include:
big data and data analytics
assistive technologies
learning technologies
Advanced database systems and development
Software engineering
Work-related learning and work placement
Sandra's duties include module leadership, lectures, tutoring of courses, exam invigilation, assignment marking (assessment and feedback), and student guidance and support, work-related projects coordination, project supervision, active participation in subject area committees as well as University open days.
Sandra Fernando. 2015. Blind drawing: investigation into screen location tracking for computer aided interactive drawing. SIGACCESS Access. Comput. 111 (July 2015), 6-9. DOI:10.1145/

2809904.2809906

J. Ohene-Djan and S. Fernando, Drawing for Blind Learners: Assistive Technology for Graphical Design, 2016 IEEE 16th International Conference on Advanced Learning Technologies (ICALT), Austin, TX, 2016, pp. 436-440. doi: 10.1109/ICALT, 2016

Ohene-Djan, J. and Fernando, S. (2018), "Screen navigation system for visually impaired people", Journal of Enabling Technologies, Vol. 12 No. 3, pp. 114-128.

Fernando, S, Dr Ohene-Djan, J, "An Empirical Evaluation of a Graphics Creation Technique for Blind and Visually impaired Individuals", waiting to be published on British Journal of Visual Impairment (BJVI)

Fernando, S, Dr Ohene-Djan, J, "A Computer Aided Drawing System Evaluation with Early and Late Blind Users", waiting to be published on RESNA, Rehabilitation Engineering and Assistive Technology Society of North America
Funding
Rescaling Fund, London Metropolitan University: £3,000 for research to develop an analytical learning model using big data for graduate outcome data projection on multiple themes and comprehensive solution generation.
Deputy academic liaison tutor for international academic partner Esoft, Sri Lanka.