Dr Samuel O Idowu is a Senior Lecturer in Accounting and Finance. His main research focuses on corporate social responsibility (CSR), corporate governance, ethics and accounting. He has led several edited books in CSR and is the editor-in-chief of two Springer's reference books; Encyclopaedia of Corporate Social Responsibility and Dictionary of Corporate Social Responsibility.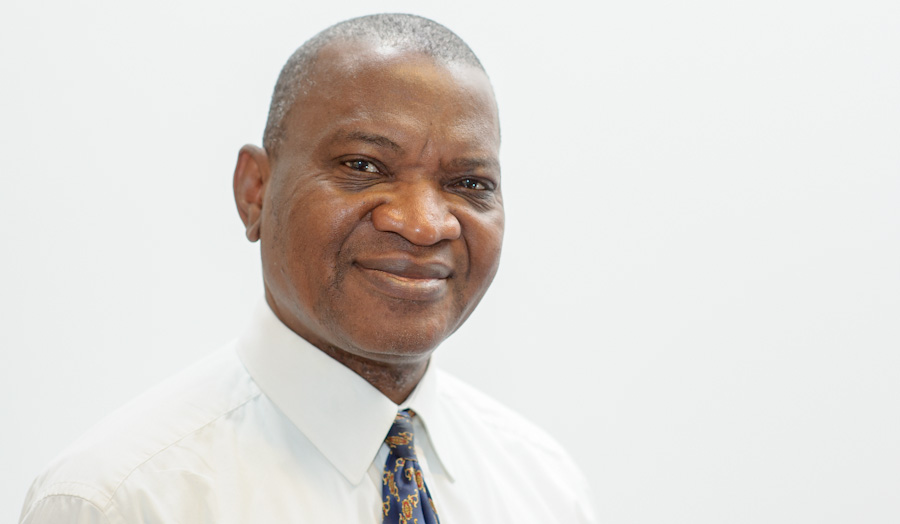 Samuel O. Idowu
Biography
Dr Samuel O Idowu is the First Vice President, Deputy CEO and Director of Publications of the Global Corporate Governance Institute – a research network of scholars from around the world with its headquarters in New Orleans, USA. Samuel is also a Co-Editor-in-Chief of the International Journal of Corporate Social Responsibility and is on the Editorial Boards of the International Journal of Business Administration and Amfiteatru Economic Journal. One of his books won the American Library Association's (ALA) Most Outstanding Business Reference Books in 2016.
Teaching and Interests
Samuel is a series editor for Springer's CSR, Sustainability, Ethics and Governance books. One of his edited books was ranked 18th in 2010 Top 40 Sustainability Books by Cambridge University, Sustainability Leadership Programme. He is also on the editorial boards of International Business Management Journal and Management of Environmental Quality: An International Journal.
Publications
Authored
Vertigans, S and Idowu, S O (Eds.), Global Challenges of CSR and Sustainable Development (forthcoming)
Aluchna, M, Idowu, S O (Eds.), Corporate Governance in Eastern Europe & Russia (in Press).
Idowu, S O and Sitnikov, C S (Eds.), An Insight into Essential Issues in Corporate Social Responsibility (in Press).
Diaz Diaz, B, Capaldi, N, Idowu, S O, Schmidpeter, R (Eds.) Responsible Business in a Changing World: New Management Approaches to Sustainable Development (in Press).
Idowu, S O, Schmidpeter R and Zu, L, The Future of the UN Sustainable Development Goals: Business Perspectives of Global Development in 2030
Idowu, S O, Schmidpeter, R, Capaldi, N, Zu, L, Del Baldo, M and Abrue, R (Eds.) Encyclopaedia of Sustainable Management, (forthcoming)
Idowu, S O and Idowu, M T (Eds.) Current Global Practices of CSR (forthcoming)
Idowu, S O, de Vries, H, Mijatovic, I and Donggeun, C (Eds.) Sustainable Development: Knowledge and Education About Standardisation
Idowu, S O and Del Baldo, M (Eds.) Integrated Reporting
Moratis, L, Melissen, F and Idowu, S O (Eds.), Sustainable Business Models
Idowu, S O and Sitnikov, C S (Eds.) ISO26000- A Standardised View of CSR: Practices, Cases and Facts
Idowu, S O, Sitnikov, C, Simion, D, and Bocean, G (Eds.) Current Issues in Corporate Social Responsibility
Idowu, S O, Diaz Diaz, B and Molynuex, P (Eds.) Corporate Governance in Banking and Investor Protection
Idowu, S O, Vertigans, S and Schipoiu Burlea, A (Eds.) Corporate Social Responsibility in Challenging Times
Aluchna, M and Idowu, S O (Eds.) Responsible Corporate Governance
Vertigans, S and Idowu, S O (Eds.) Corporate Social Responsibility: Academic Impacts and Insights
Idowu, S O and Vertigans, S (Eds.) Stages of Corporate Social Responsibility: From Ideas to Impacts,
Capaldi, N, Idowu, S O and Schmidpeter, R, (eds.) Dimensional Corporate Governance: An Inclusive Approach
Aluchna, M and Idowu, S O (Eds.), Dynamics of Corporate Social Responsibility
Turker, D, Altuntas, C and Idowu, S O (Eds.) Social Responsibility Education in Europe
Vertigans, S, Idowu, S O and Schmidpeter, R (Eds.), Corporate Social Responsibility in Sub-Saharan Africa
Idowu, S O (Ed.), Key Initiatives in Corporate Social Responsibility: Global Dimension of CSR in Corporate Entities
Rahim, M M and Idowu, S O (Eds.), Social Audit Regulation
Idowu, S O, Schmidpeter, R and Fifka, M S (Eds.) Corporate Social Responsibility in Europe: United in Sustainable Diversity
Idowu, S O, Frederiksen, C S, Yuksel Mermod, A and Nielsen M (Eds.) Corporate Social Responsibility and Governance: Practice and Experience
Idowu, S O, Low, P C, and Ang, (Eds.) S Corporate Social Responsibility in Asia: Practice & Experience
Idowu, S O, Capaldi, N, Schmidpeter, R, Zu, L. and Fifka, M, (Eds.) Dictionary of Corporate Social Responsibility, Springer
Idowu, S O, Kasum, A, Yuksel Mermod, A (Eds.), People, Planet & Profit: Socio-economic Development Perspectives of Corporate Social Responsibility, Gower
Okpara, J O & Idowu, S O (Eds.) Corporate Social Responsibility: Challenges, Opportunities, and Strategies for 21st Century Leaders, Springer
Yuksel Mermod, A and Idowu, S O (Eds.) Corporate Social Responsibility in the Global Business World, Springer, Heidelberg
Idowu, S O, Capaldi, N, Zu, L and Das Gupta, A (Eds.), Encyclopedia of Corporate Social Responsibility, Volumes 1 – 4, Springer, New York
Contact Dr Samuel O Idowu
Dr Samuel O Idowu
Senior Lecturer in Accounting and Finance
E: s.idowu@londonmet.ac.uk