Robert is the Letterpress Technician. He works closely with Visual Communication, but also supporting students across the School of Art, Architecture and Design.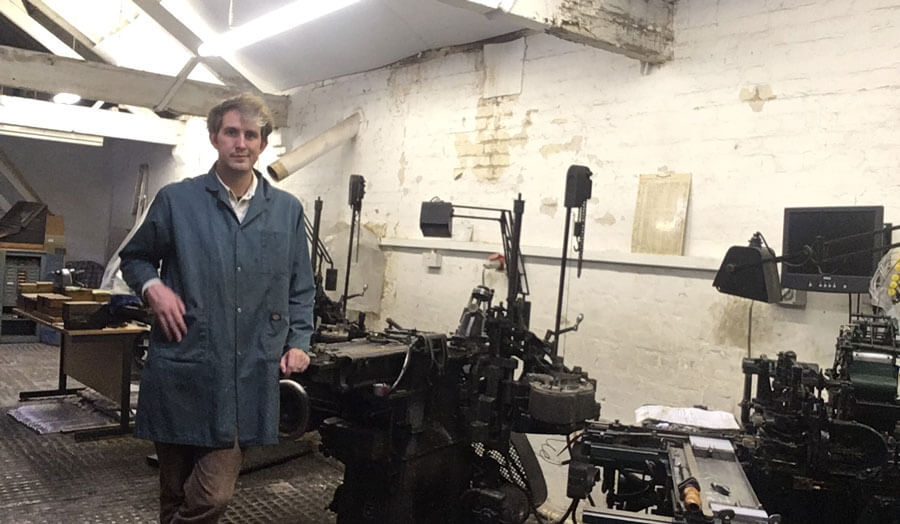 Robert Hetherington
In his work as a writer, designer and printer, Robert Hetherington is interested questions surrounding the materiality of text and the stages of its production – the lifespan of information as it shifts and morphs through multiple forms, moving between authors and readers.
Since completing his MA at the Royal College of Art in 2015, he has regularly lectured within the RCA's School of Communication and on the Graphic Design course at Camberwell College of Art. He is currently researching the technologies of industrial lead type production, training to operate Monotype casting equipment at the Type Archive, London.