Michael Newman is an Emeritus Professor at London Metropolitan University and is a Distinguished Research Fellow at New York University London. His PhD was in Politics at the University of Oxford (Exeter College).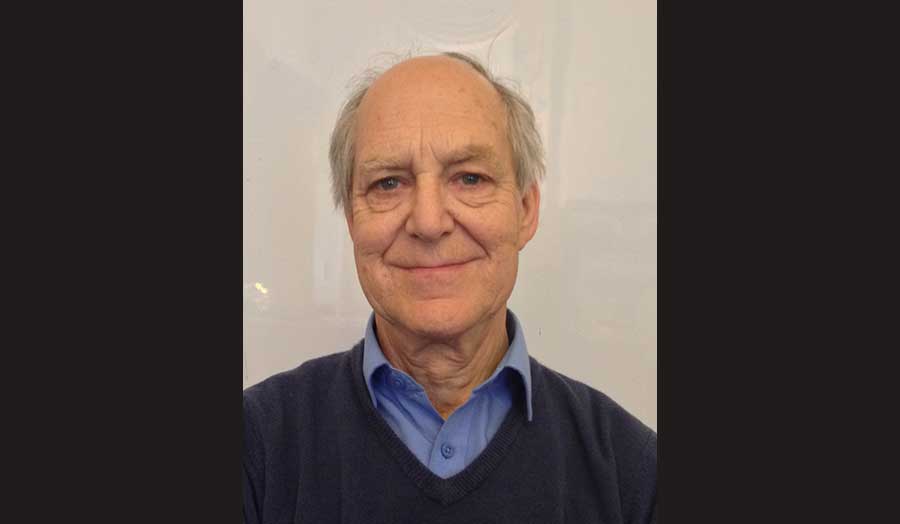 Professor Michael Newman
Mike is an Emeritus Professor at the University, having been a Professor of Politics since 1992, while also holding a Jean Monnet Personal Chair in European Integration Studies from 1996. He played a leading role in European Studies at the University and, from 2002 until his retirement in 2010, also in Peace and Conflict Studies. He has acted as an adviser to the Peacebuilding, NGO, International Alert, on several projects.
Mike's major interests are in: Socialism and the Left, Peace, and Europe. He has taught a variety of courses in these fields at undergraduate and postgraduate levels, including the supervision of many research students.
Single Authored Books
Socialism: A Very Short Introduction (new edition, updated and revised), Oxford University Press (2020)

Transitional Justice: Contending with the Past, Polity Press (2019).

Six Authors in Search of Justice: Engaging with Political Transitions, Hurst and OUP (US), 2016.

Humanitarian Intervention: Confronting the Contradictions, Hurst and Columbia University Press 2009

Socialism: A Very Short Introduction, Oxford University Press, 2005

Ralph Miliband and the Politics of the New Left, Merlin Press, 2002

Democracy, Sovereignty and the European Union, Hurst, 1996

Harold Laski, A Political Biography, Macmillan, 1993 (re-published with a new introduction), Merlin Press, (2009),

John Strachey, Manchester University Press, 1989

Socialism and European Unity: The Dilemma of the Left in Britain and France, Hurst, 1983.
Edited Books
Democratizing the European Union: Issues for the Twenty-First Century, Co-edited with Catherine Hoskyns, Manchester University Press, 2000; Transaction Publishers, New Brunswick, 2007.

European Integration in the 21st Century: Unity in Diversity? (Co-edited with Stefano Fella and Mary Farrell) Sage 2002
Economic Policy Making and the European Union (co-edited with Frank Brouwer and Valerio Lintner), Federal Trust, 1994

Mitterrand's France, Co-edited with Sonia Mazey, Croom Helm, 1987.
Chapters and Articles since 2000
'Mills, Miliband and Marxism' in John Scott and Ann Nilsen (eds.), C. Wright Mills and the Sociological Imagination. Contemporary Perspectives, Elgar 2013

'The Early New Left' in Roger Fieldhouse and Richard Taylor (eds.) E.P.Thompson and English Radicalism', Manchester University Press, 2013

'Socialism' in Blackwell's Encyclopedia of Political Thought, Blackwell, 2013

'Humanitarian Intervention' in Monika Kirloskar-Steinbach, Gita Dharampal-Frick (eds)

Intercultural Discourse – Key and Contested Concepts, Verlag Karl Alber, 2012.

'Allegiance and the European Union' in Fernando Guirao, Frances Lynch & Sigfrido Ramrez (eds.) Alan S. Milward and a Century of European Change Routledge, 2012

'Revisiting the "Responsibility to Protect"', Political Quarterly, 80 (1) Jan-March, 2009

'Ralph Miliband and the New Left' in Paul Wetherly, Clyde W. Barrow and Peter Burnham (eds.) Class, Power and the State in Capitalist Society: Essays on Ralph Miliband (Palgrave Macmillan, 2008)

'Class, State and Democracy: Laski, Miliband and the Search for a Synthesis', Political Studies vol. 54, no. 2, June 2006

'What kind of European Union in the Twenty-First Century?' Comparative Law Review, Vol.14, 2006, Nicholas Copernicus University (Poland)

'After the Permissive Consensus: Still Searching for Democracy' in Jeremy Richardson (ed.) European Union: Power and Policy-Making (3rd edition), Routledge, 2006.

'Britain, the USA and the Czechoslovak Crisis of 1968', Labour Focus on Eastern Europe, issue 73/74, 2003.

'The European Union and Human Rights' in Edward Kolodziej (ed.), A Force Profonde: The Power, Politics and Promise of Human Rights, University of Pennsylvania Press, 2003.

'Ralph Miliband and the Labour Party: From Parliamentary Socialism to "Bennism"' in J.Callaghan, S.Fielding and S.Ludlam (eds.) Interpreting the Labour Party: Approaches to Labour politics and history, Manchester University Press, 2003.

'Reconceptualising Democracy in the European Union' in James Anderson (ed.) Transnational Democracy - Political Spaces and Border Crossings, Routledge, 2002.

'The State of the European "State"', Review article in Political Quarterly, vol. 73, no. 3, July-Sept 2002

'Allegiance, Legitimation, Democracy and the European Union' EUI Working Papers HEC, no. 2001/5, 2001

'Democracy and Accountability in the European Union' in Jeremy Richardson (ed.) European Union: Power and Policy-Making, (2nd edition), Routledge, 2001