Professor Maurice Mitchell
Maurice Mitchell is a Professor in Architecture for the School of Art, Architecture and Design, where he teaches Diploma Unit 6.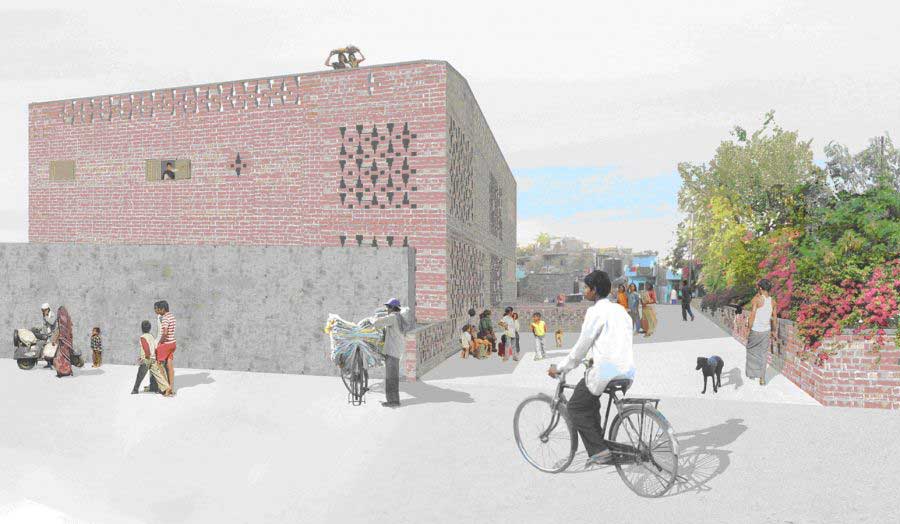 Professor Maurice Mitchell
Biography
Maurice Mitchell is Professor in The Cass at London Metropolitan University, where he teaches Diploma Unit 6 with Francesca Pont. He has also taught at the Architectural Association and the Development Planning Unit, University College London.
His early career included extended periods of work in the shanty towns of Ghana and as Regional Building Materials Advisor to the Southern Regional Government of Sudan. His book Culture, Cash and Housing (1992) explores the lessons learned from the experience of Voluntary Service Overseas in the field of building for development. He has been involved with and published on typhoon resistant construction in Vietnam.
Ideas relating the building process to education are explored in The Lemonade Stand: Exploring the unfamiliar by building large scale models (1998) which highlights the importance of the culture of making within architectural education by drawing on the exploratory work produced during hands on courses which he has run over many years at the Centre for Alternative Technology, Wales.
His Diploma studio undertakes an annual field trip in which students engage proactively with a rapidly changing under resourced local situation devising imaginative responses to specific cultural and technical issues. Work undertaken by the studio in Kosovo is recorded and discussed in Rebuilding Community in Kosovo (2003). For the last ten years the studio's focus has centred on design within marginal settlements in India (Gujarat 2002, Meerut 2003, Delhi 2004-5 and 2007-9, Agra 2006/10-12). He was guest editor of a special edition (June 2008) of the journal Open House International on the subject: Architecture of Rapid Change and Scarce Resources. He is author of Learning from Delhi, Dispersed Initiatives in Changing Urban Landscapes (2010), about the work of the studio in India, which won the Urban Design Group prize 2012. Research since 2008 around the construction of a small peri-urban primary school in Freetown, Sierra Leone has resulted in two exhibitions and publication with the British Council.

Prof Mitchell welcomes enquiries about applications for MPhil/PhD research in the centre, Architecture of Rapid Change and Scarce Resources.
Find out general information about postgraduate research at London Metropolitan University.
PhD theses supervised by Prof Mitchell
PhDs completed:
Bo Tang: Negotiating Shared Spaces in Informal Peri-Urban Settlements in North India (2014)
PhDs in Progress:
Julia King: Incremental Cities

Rachael O'Grady: Exposing Temporal Urban Order in Taj Ganj. Collaborative Conservation of Architectural 'Heritage' to Better Understand the City's Civic Possibilities
Katherine Thompson: Visualising Change: In Pursuit of the Vertical Polis: Process and Place – Incremental Settlement Upgrading in the Eastern Cape Province, South Africa
Teaching and interests
Expertise areas
Narrative interplay between technical and everyday cultural factors in the production and qualitative occupation of the built environment, particularly in situations of rapid change and scarce resources where new identities are forged in the process of remaking.
Publications
The Architecture of 3 Freetown Neighbourhoods. Documenting changing city topographies 2008-2013 (2013).
Contact Prof Mitchell
Research portfolio
The School team travelled to Freetown to exhibit their work in Sierra Leone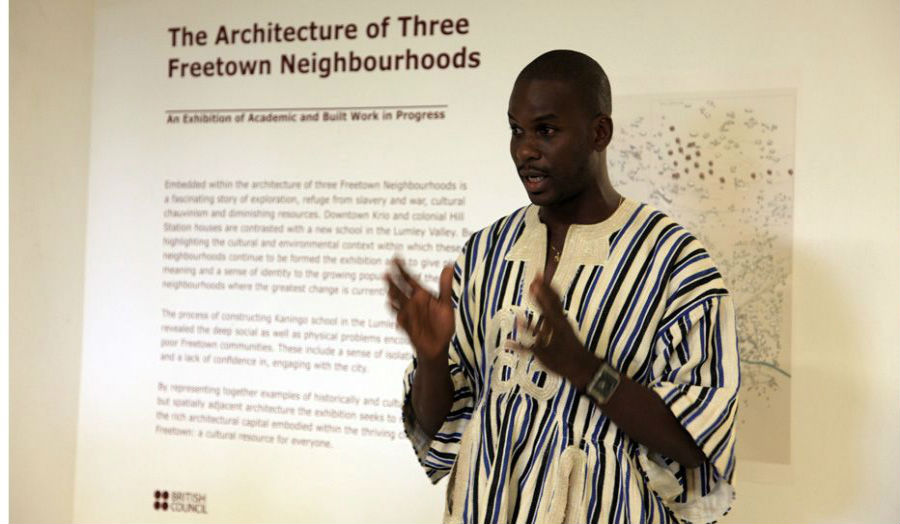 Students host a timber workshop in Freetown