Manuela teaches on the Architecture and Interior Design Extended Degree BA (Hons) and is studio lead for the Art Foundation programme.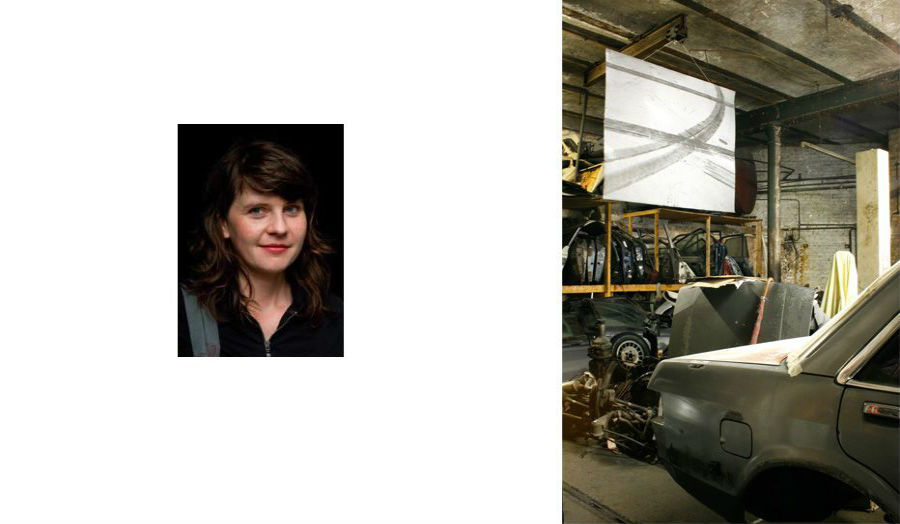 Manuela Barczewski
Manuela Barczewski is a German artist and musician based in London. She was born in Barczewo, Poland and grew up in North Rhine-Westphalia, Germany. Since 2002 she has been focused on studio-based and object photography. She finished her studies in Fine Art Photography/Visual Communications at Folkwang Schule, Essen, in 2005. Alongside her visual practice she has been writing, performing, recording and releasing music as a singer/songwriter. As a commissioned portrait and event photographer she has been traveling to Belgium, France, Germany, Italy, the Netherlands and Spain.
In 2006 she moved to London to begin her studies in Fine Art at Central Saint Martins College of Art and Design. Still remaining in her chosen medium, she has been constructing 1:1 scale interiors, artificially created worlds, and photographing them with a large-format camera. She completed her MA in 2007 with a set of hand-printed, large-scale photographs. Her work has been widely exhibited in art galleries, artist-run spaces and art institutions with solo shows in Berlin, Düsseldorf, London and Paris. Her most recent work led her to rather abstract compositions; it questions the medium's reliability of representation, while combining digital and analogue photographic processes.
Currently she is working on an artist book which documents her self-organised show at a Jaguar car workshop in East London. Back in Berlin she is recording an album together with her newly formed band, due to be released in 2013. Since 2010 she has been teaching at London Metropolitan University at the School of Art, Architecture and Design.
Courses
Architecture and Interior Design Extended Degree (with Foundation Year) BA (Hons)